Who Is Daunte Wright? Black Man Fatally Shot By Brooklyn Center Police
Daunte Wright, a 20-year-old Black man, died after he was shot by an officer during a traffic stop in the Minneapolis suburb of Brooklyn Center, his family have said.
The Minnesota Bureau of Criminal Apprehension said the agency was on the scene of an officer-involved shooting in Brooklyn Center, around 10 miles north of downtown Minneapolis, on Sunday afternoon.
The incident set off unrest late into Sunday night at a time when Minneapolis was already on edge amid the trial of Derek Chauvin, the former Minneapolis officer charged in the death of George Floyd.
Police have yet to formally identify the driver but his family members have named him.
Daunte Wright's mother, Katie Wright, spoke to reporters on Sunday afternoon. She later released a photograph of her son with his 1-year-old boy, Daunte Jr.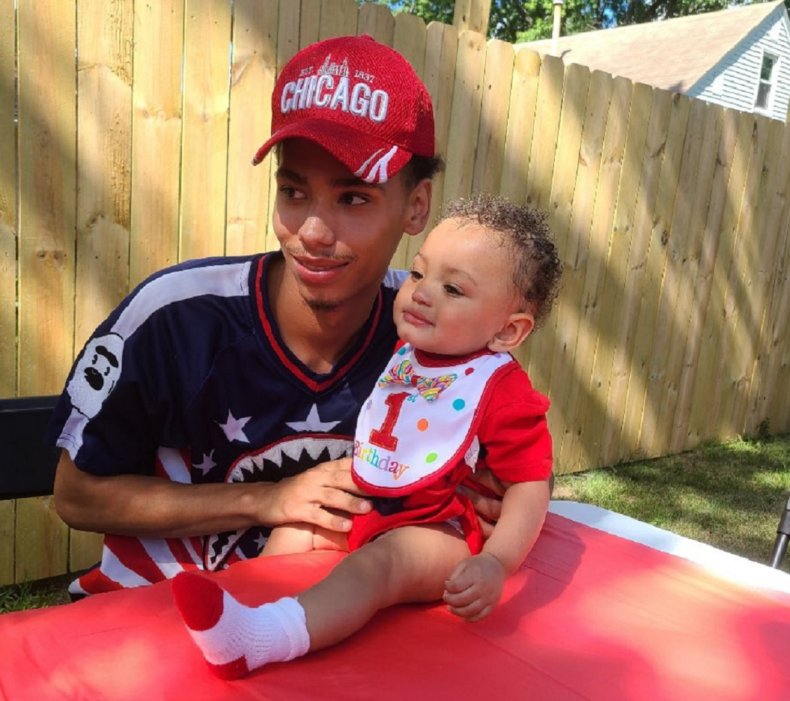 In a news release, Brooklyn Center police said officers had pulled over a vehicle for a traffic violation shortly before 2 p.m. in the 6300 block of Orchard Avenue.
Police said when they tried to arrest the driver, who they determined had an outstanding warrant, he got back in his vehicle.
"One officer discharged their firearm, striking the driver," police said. "The vehicle traveled several blocks before striking into another vehicle."
Officers and responding medical personnel performed lifesaving measures, but the driver died at the scene, the statement added. A female passenger in the vehicle also sustained injuries that were not life-threatening during the crash, police said.
Police said Brooklyn Center officers wear body-worn cameras, and they believe both body-worn cameras and dash cameras were activated during the incident.
His mother pleaded late on Sunday afternoon for more information.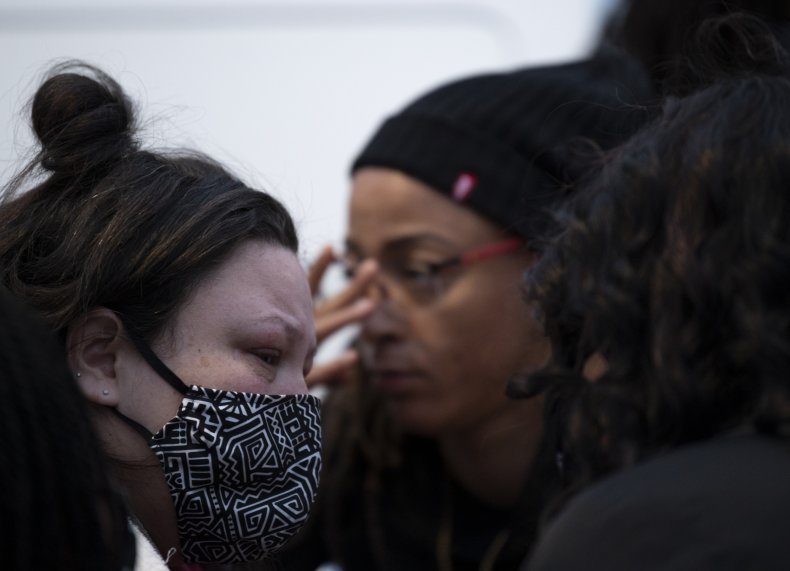 Katie Wright said her son had called her when he was being pulled over. She heard someone say "Daunte, don't run" before the call ended and when she called back, she said her son's girlfriend answered and told her he had been shot.
"My son was 20 years old… he got pulled over for having air fresheners in the car that I just gave him. All he did was have air fresheners in the car and they told him to get out of the car," she told reporters.
"He got out of the car, and his girlfriend said they shot him," she added. "He got back in the car, and he drove away and crashed and now he's dead on the ground since 1:47."
"Nobody will tell us anything. Nobody will talk to us … I asked them to please take my son off the ground, he's been there since 1:47 this afternoon."
"He was only 20 years old and he didn't deserve to be shot and killed like this," Wright said, according to WCCO-TV. "And I don't want all of this, all of this. I just want my baby home. That's all I want is I want him to be home. I don't want everybody out here chanting and screaming, yelling, I just want him home, that's it."
Minnesota Gov. Tim Walz tweeted that he was "closely monitoring the situation" in Brooklyn Center. "Gwen and I are praying for Daunte Wright's family as our state mourns another life of a Black man taken by law enforcement," he added.
Police officers in riot gear fired chemical irritants, flashbangs and munitions toward a crowd of protesters who gathered outside the Brooklyn Center Police Department's headquarters, according to posts on social media.
Brooklyn Center Mayor Mike Elliot announced he was implemented a city-wide curfew until 6 a.m. Monday as protests escalated on Sunday night.
"The officer shooting in Brooklyn Center today is tragic. We are asking the protesters to continue to be peaceful and that peaceful protesters are not dealt with with force," Elliot tweeted.