Who is David Schoen? Donald Trump's Impeachment Lawyer Worked for Jeffrey Epstein
Donald Trump's new impeachment trial lawyer worked with Jeffrey Epstein and believes the New York financier's death was not a straightforward suicide.
The former president's team has faced a series of resignations ahead of his Senate trial on February 9 into allegations he whipped up an insurrection.
Attorney David Schoen has taken over his defence alongside Bruce Castor, amid reports five existing Trump lawyers had left after he demanded they repeat claims the election was stolen, CNN reported. Butch Bowers, Deborah Barbier, Josh Howard, Greg Harris and Johnny Gasser have all left Donald Trump's legal team.
Schoen, who had already been working with Trump, said in a statement: "It is an honour to represent the 45th President, Donald J Trump, and the United States constitution."
The civil rights lawyer has represented Democrats before, including for Al Gore's legal challenge in Florida after his 2000 defeat to former President George Bush, his website says.
He also represented Roger Stone, convicted of obstructing a congressional investigation into allegations of collusion with Russia during the 2016 election, The Guardian reported. Stone's prison sentence was commuted by Trump.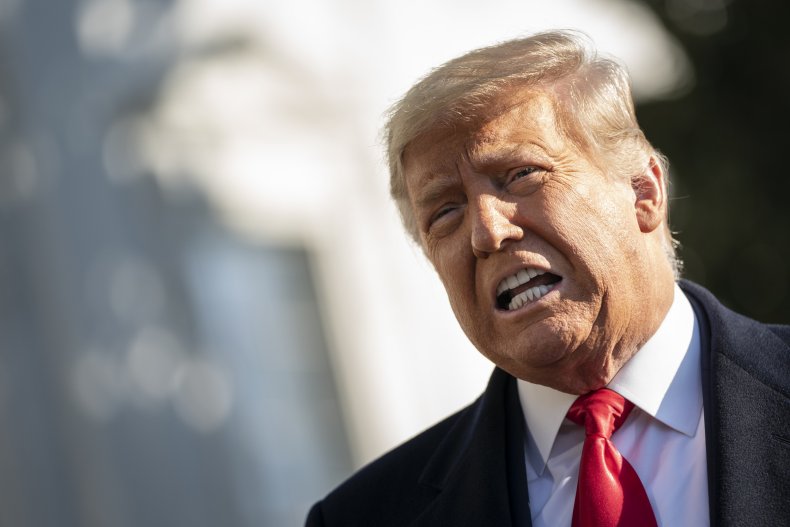 Schoen claims Epstein asked him to quarterback his defence against new abuse allegations as he was detained at the Metropolitan Correctional Center (MCC), in Manhattan, in summer 2019.
However, the convicted pedophile died in his jail cell in August 2019 in what was officially ruled a suicide.
Schoen, who was in regular contact with his client, previously told Fox News: "The reason I say I don't believe it was suicide is for my interaction with him that day.
"The purpose of asking me to come there that day and over the past previous couple of weeks was to ask me to take over his defence. We came to an agreement during the course of that discussion."
And he set out a more detailed theory to biographer Barry Levine, author of The Spider, in relation to an incident prior to Epstein's death which was recorded as a failed suicide attempt.
Schoen said: "I don't think it was a suicide attempt or an attempt to by someone else to kill him. My conclusion (is that) it was something he agreed to go along with."
The book describes how he met Epstein in 2008 at the time of his original conviction and jail term.
Schoen is a civil rights lawyer who also fought civil cases based on voting rights and ballot access, according to his website.
A profile on his website reads: "He has represented candidates contesting election procedures and results in a variety of cases and he consulted with counsel for the Gore team during the election battle in Florida that arose in the 2000 Presidential election.
"For many years David has successfully litigated 'ballot access' cases, challenging the constitutionality of state law requirements for how minor political parties and independent candidates gain access to the ballot."
It adds: "The civil litigation branch of the practice continues to include civil rights litigation, ranging from employment discrimination, to police brutality and other misconduct, to prisoners' rights, voting rights, ballot access, religious rights, free speech rights, and more, with a heavy concentration in recent years on litigating cases under the federal Anti-Terrorism Act on behalf of American victims of terrorism."