Who Did Annie Wersching Play in 'The Rookie'? Season 5 Pays Tribute to Star
The Rookie's episode on February 14 paid tribute to Annie Wersching, who tragically passed away on January 29.
The actress died of cancer at the age of 45. She had been diagnosed in 2020 but chose to keep it private and continued acting.
Following her death Wersching's husband, Stephen Full, said in a statement: "There is a cavernous hole in the soul of this family today. But she left us the tools to fill it.
"She found wonder in the simplest moment. She didn't require music to dance. She taught us not to wait for adventure to find you. 'Go find it. It's everywhere.' And find it we shall."
The Rookie included a title card tribute to Wersching as she had previously appeared in the ABC police drama.
Who Did Annie Wersching Play in 'The Rookie'?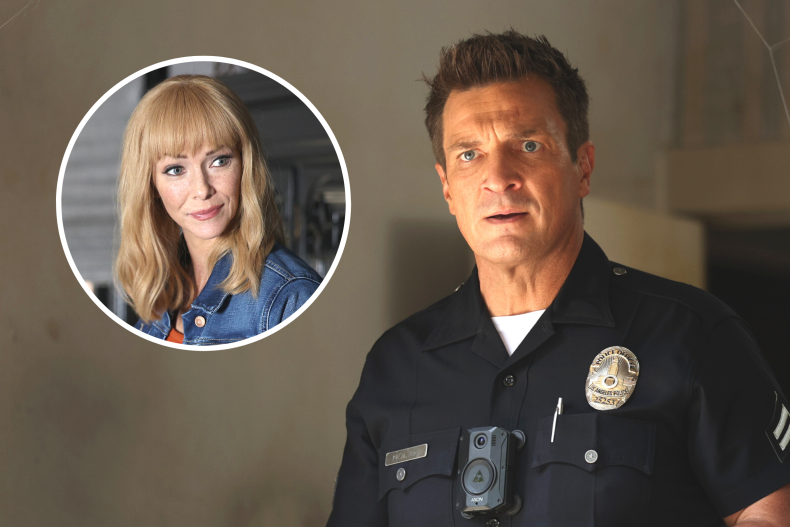 The Rookie follows Nathan Fillion's John Nolan, the oldest rookie cop in the LAPD, and his blossoming career.
Wersching starred opposite Fillion's character in Seasons 2 and 3 as serial killer Rosalind Dyer, and she also made a guest appearance in Season 5.
Season 5's premiere episode saw Wersching's character escape custody while awaiting trial, and she and Nolan meet one last time in Episode 4, which aired on October 16, 2022. Nolan chooses to bring Dyer in again, but the criminal is killed by a sniper before he can do so.
Although Wersching's character met her demise earlier in the season, the show paid tribute to her in its 15th episode, titled "The Con."
The Rookie announced it would be paying tribute to Wersching in its February 14 episode, issuing a statement via Twitter on January 30 following her untimely passing.
It said: "We are deeply saddened to hear about the passing of Annie Wersching, who brilliantly portrayed 'Rosalind Dyer.'
"Annie's light both on and off screen will always be remembered & our thoughts are with her loved ones. The Feb 14 episode of The Rookie will be dedicated to her memory."
Wersching also recently appeared in Star Trek: Picard, in which she played a character named Borg Queen in Season 2. The show's third season will air from February 16 to April 20 on Paramount+.
The actress is also known for her roles as Renee Walker in the seventh and eighth seasons of 24, Julia Brasher in Bosch and Emma Whitmore in Timeless, while she also voiced the character of Tess in The Last of Us video game.
The Rookie airs Tuesdays on ABC at 8 p.m. ET.