Who Did Becca Kufrin Pick on 'The Bachelorette'? [Spoiler] Receives Final Rose
Bachelor Nation can rejoice as reality personality Becca Kufrin has chosen her husband-to-be during Monday's season finale of The Bachelorette.
Kufrin, a 28-year-old publicist from Minnesota, gave the final rose to Garrett Yrigoyen. Yrigoyen, 29, is a medical sales representative based in Nevada. He was raised in a small town in California. According to his official ABC bio, he enjoys fly fishing, hiking and snowshoeing. She started with 28 potential suitors before landing on her fiancé, including runner-up Blake Horstmann.​
Kufrin said she had made her "hardest goodbye" yet when ending her relationship with Horstmann. Prior to their split, the 28-year-old sales representative said this week "was the first time I'd ever questioned the way she felt about me." He additionally claimed to be "terrified" of losing her.
Back in May, Yrigoyen was initially rumored to have won over Kufrin's heart. TMZ, at the time, shared pictures from a shoot that occurred at Shangri-La's Resort in the Maldives. The leaked images depicted what appeared to be Kufrin's engagement to someone they referred to as a "mystery man." Following TMZ's report, Reality Steve claimed the man spotted kissing Kufrin in the photos was Yrigoyen.​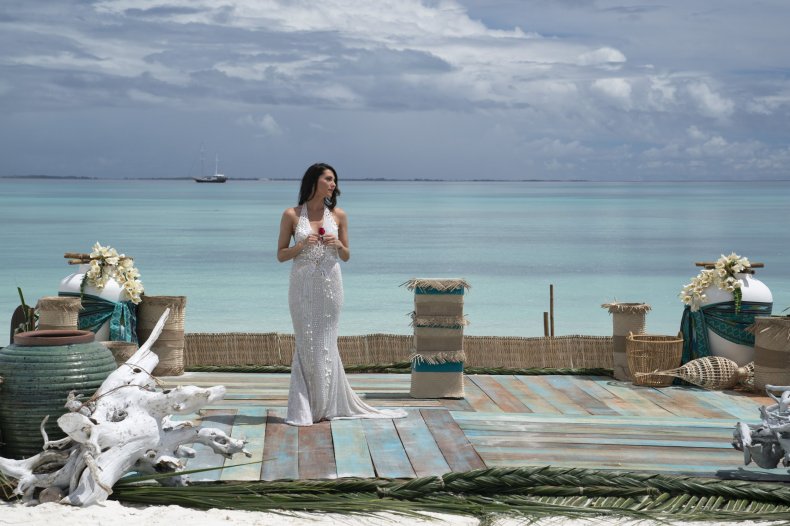 After the Season 14 premiere, Yrigoyen was accused of liking multiple offensive Instagram posts under his since-deleted username, @Garrett_yrigs12. The posts reportedly mocked immigrants, Parkland shooting victims, Liberal feminists and members of the LGBTQ community, HuffPost reported at the time. He issued an apology for his former actions under his new Instagram handle, gy_yrgoyen.
"To those who I have hurt and offended: This is all new to me. I went on The Bachelorette for the adventure and possibility of falling in love, not fame. I did not know what to expect once the show aired," Yrigoyen wrote May 31. "I am sorry to those who I offended, and I also take full responsibility for my "likes" on Instagram that were hurtful and offensive."
Prior to Kufrin's newly announced engagement to Yrigoyen, her former fiancé Arie Luyendyk Jr. filmed his break up with her for television after popping the question. He called off their engagement to pursue a relationship with his runner-up, Lauren Burnham. "I don't think he's a monster and purposely did this to hurt me and make me feel this way. But it's just the result of his actions," Kufrin told People in May. "At the end of the day, I don't think he thought through everything."
Kufrin has spoken about being engaged toYrigoyenbefore. In speaking with late-night host Jimmy Kimmel in June, she insisted she was "very certain" about the suitor she gave the final rose to.
"Having [it] this time be on my terms, I was just more intuitive," Kufrin explained to Kimmel. "[I] really just went with my heart, followed my head and made the right choice...I'm very happy, I'm certain...It's sticking this time."
Several of Kufrin's former suitors, including Jordan Kimball and NFL alum Colton Underwood, are slated to appear on Season 5 of Bachelor in Paradise on Tuesday at 8 p.m. on ABC.