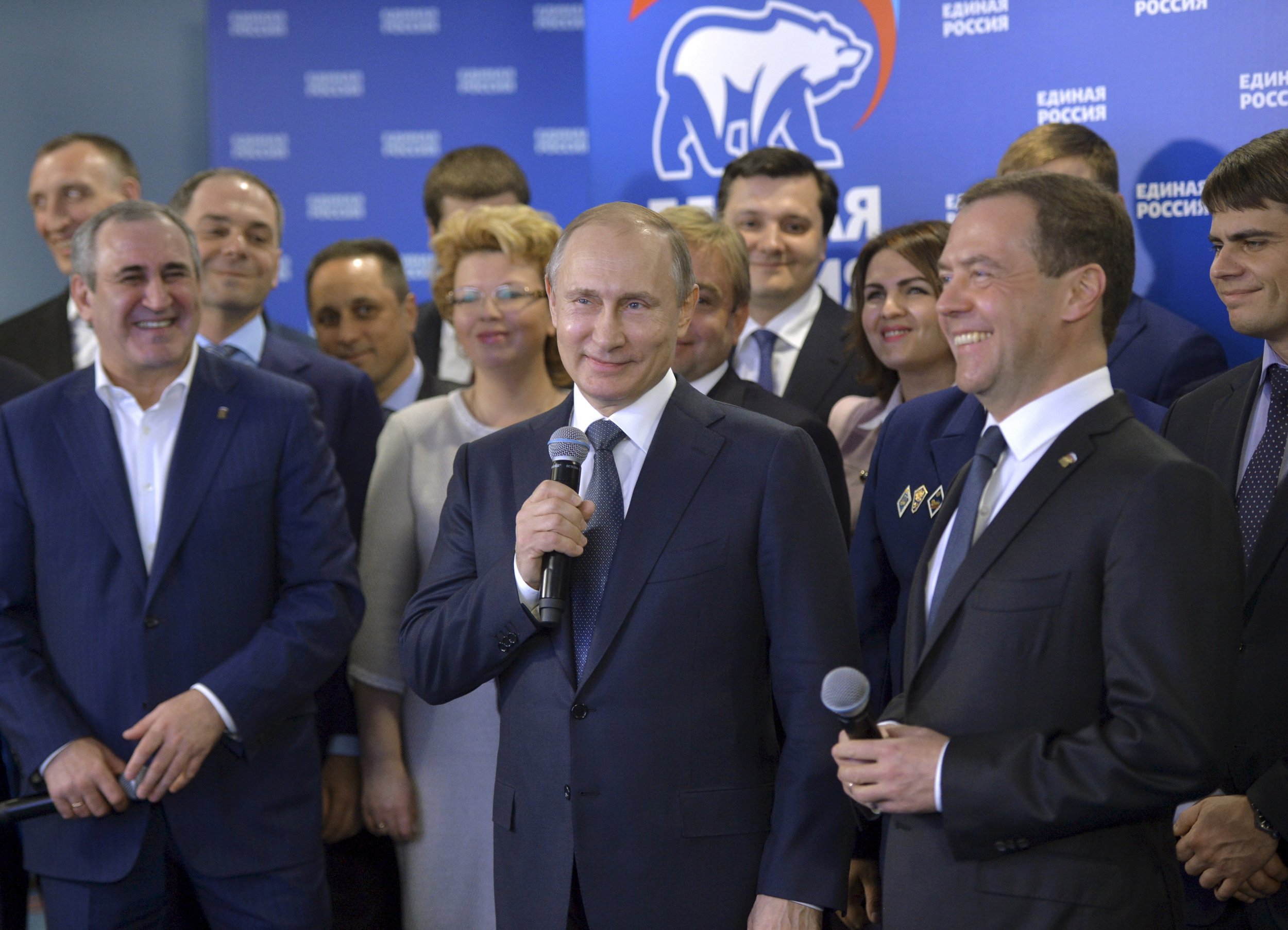 As the year draws to a close, Vladimir Putin has overwhelmingly topped a state poll naming Russia's most trusted politicians, with few officials or potential successors coming close.
Although the president has long been the main focal point of Russian authority and the most trusted figure to head the country, the slot for second most trusted official is more competitive.
According to state pollster WCIOM's final poll of the year, 62 percent of Russians point to Putin as the most trustworthy politician, follower by Defense Minister Sergey Shoygu, who is the most trusted figure to 14 percent of Russians.
He leapfrogged the previous runner-up, Sergey Lavrov, who fell to the third spot with 13.8 percent.
Prime Minister Dmitry Medvedev, who succeeded Putin as president once and has been tipped by some to do it again, lagged behind with 12.6 percent.
Vladimir Zhirinovsky, leader of the third biggest party in parliament, the nationalist LDPR, was simultaneously the fifth most trusted politician with 8.8 percent support and also the most mistrusted. When asked who they trusted the least to take important government decisions, 21.2 percent pointed to Zhirinovsky.
The poll was most scathing for Medvedev, however, who was ranked second, behind Zhirinovsky when Russians were asked who they trusted least to make government decisions.
What is more, the prime minister received a lower approval rating (61.2 percent) than both the government in general (63.2 percent) and the president (86.8 percent). In fact, he had the highest disapproval rating at 29.2 percent.
Medvedev has endured a difficult year as his main task has been to negotiate a series of budgets with ministers, set to include cuts to their funding, while also responding to Russians' concerns about the ongoing financial crisis.
He was the target of viral ridicule on the internet at least twice this year, once after telling a woman asking about pensions that "there is no money, but you hang in there" and after advising a teacher to change jobs, not wait for a wage increase, if he wanted to make more money.
Hundreds of thousands of Russians called for Putin to dismiss him; however, Medvedev remained as prime minister following his party's success in September's parliamentary elections.