Who Is Elizabeth Rasor? Mark Judge's Ex-girlfriend Recalls Kavanaugh's Teenage Years at Georgetown Prep
A woman who claims to have dated Mark Judge, a schoolmate of Supreme Court nominee Brett Kavanaugh, has come forward to dispute her former partner's claim that neither he nor Kavanaugh engaged in any "horseplay" with women during their time at Georgetown Preparatory School.
Judge has come under intense scrutiny after he was named by Palo Alto University professor Christine Blasey Ford as having been in the room when she was allegedly sexually assaulted by Kavanaugh during the summer of 1982, when all three were in high school.
In the wake of Ford's allegations, Judge has come to Kavanaugh's defense, asserting that he has "no recollection" of the alleged incident and that such "horseplay" would be completely out of character for Kavanaugh.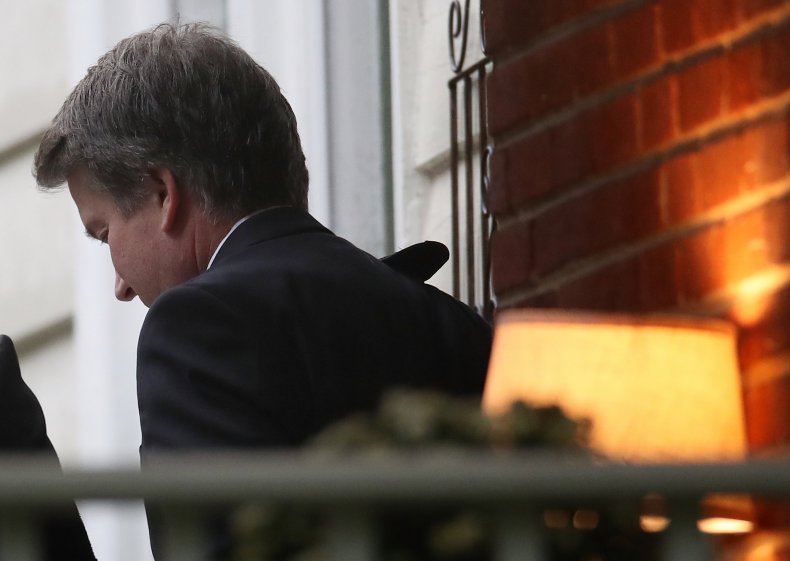 However, speaking to The New Yorker, Elizabeth Rasor said she felt "morally obligated to challenge [Judge's] account that "no horseplay" took place at Georgetown Prep with women," adding that she could not "stand by and watch him lie."
In fact, Rasor alleges that Judge admitted to engaging in an arguably far more disturbing act, saying he "ashamedly" told her of an incident in which he and other boys took turns "having sex with a drunk woman."
Rasor said Judge had claimed the act was "consensual" when he confided in her. He also made no mention of Kavanaugh being a participant in the incident.
"She said that Judge did not name others involved in the incident, and she has no knowledge that Kavanaugh participated. But Rasor was disturbed by the story and noted that it undercut Judge's protestations about the sexual innocence of Georgetown Prep," Ronan Farrow and Jane Mayer wrote in The New Yorker.
Barbara Van Gelder, an attorney for Judge, told the magazine that her client "categorically denies" Rasor's account. The attorney said Judge did not wish to provide any further comment.
Rasor's comments have come at the same time as allegations from a second woman, Deborah Ramirez, who has accused Kavanaugh of sexual misconduct in an incident she alleges took place while both were at Yale.
Ramirez made the allegations public in an interview with The New Yorker, accusing Kavanaugh of having exposed himself to her and thrusting his genitals in her face during a dorm room party in the 1980s.
Related: What is TNC? Secret all-male society Brett Kavanaugh joined at Yale under scrutiny
"I was embarrassed and ashamed and humiliated," Ramirez told the magazine.
"Brett was laughing. I can still see his face, and his hips coming forward, like when you pull up your pants," she said.
Kavanaugh has denied the allegations of sexual misconduct from Ford and Ramirez. However, Senate Democrats are now investigating Ramirez's account as well as Ford's.
Both Kavanaugh and Ford are expected to testify before the Senate Judiciary Committee on Thursday, as uncertainty hangs over the judge's Supreme Court nomination in the wake of the allegations.