Who Is Ernest Johnson? Advocates Call for Clemency Ahead of Missouri Inmate's Execution
Advocates for death row inmate Ernest Johnson are urging Missouri Gov. Mike Parson to grant him clemency due to his intellectual disability.
Johnson, 61, is scheduled to die by lethal injection at 6 p.m. on Tuesday at the state prison in Bonne Terre. He was sentenced to death after being convicted of killing three people during a 1994 robbery at a Columbia convenience store.
But death penalty opponents and others are calling on the state's Republican governor to halt his execution, citing the Eighth Amendment's prohibition on executing the intellectually disabled.
"Ernest Johnson categorically meets all three criteria for diagnosis of an intellectual disability and should be granted clemency from execution," Elyse Max, the executive director of Missourians for Alternatives to the Death Penalty, told Newsweek.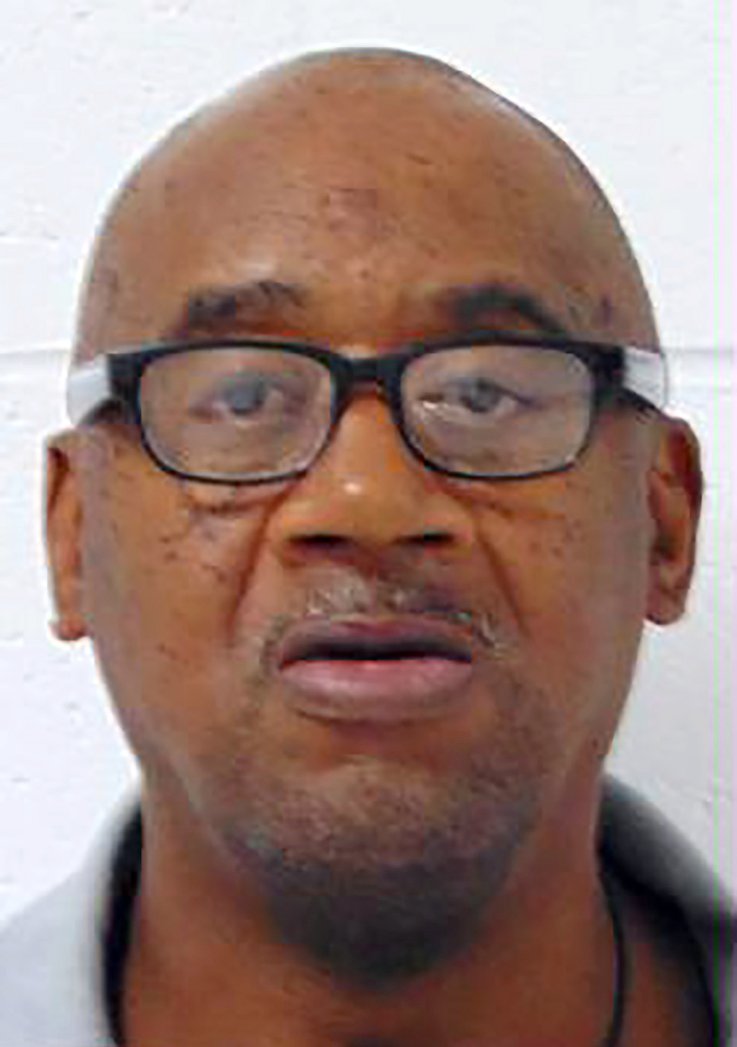 Advocates are calling on Missouri Gov. Mike Parson to grant clemency to death row inmate Ernest Johnson.
The Missouri Department of Corrections via AP
"It is a legal and moral travesty for Missouri to murder the most vulnerable citizens. The death penalty only serves to create more victims and perpetuates cycles of violence. Death is not justice."
A petition asking for clemency for Johnson has amassed more than 23,000 signatures.
And on Wednesday, thousands gathered for a rally at the Capitol rotunda in Jefferson City to urge Parson to spare Johnson's life.
The death penalty in the U.S. is "the descendant of slavery, lynching and segregation," Luz María Henríquez, the executive director of the ACLU of Missouri, said in a statement that was delivered at the rally and provided to Newsweek.
"It is not administered fairly and is instead fraught with racial and economic disparities as well as with disparities among individuals with disabilities in violation of the constitutional guarantees of due process of law and equal protection under the law," Henríquez said.
"Racism is the hallmark of the death penalty in the US, where people of color are far more likely to be executed than white people, especially if the victim is white. Additionally, individuals of color who are intellectually disabled—like Ernest Johnson—are disproportionately likely to be sentenced to death."
She added: "It is a particularly ruthless state that would carry out the murder of a person with an intellectual disability like Ernest Johnson.
"We can be mad at Mr. Johnson, but if we wish to live in an evolved and just society, we must not let that anger cloud our collective conscious and overlook the unconstitutionality of the state-sanctioned execution of an intellectually disabled man."
Jeremy Weis, an attorney representing Johnson, said Johnson's IQ has been tested nine times with an average score of 67, the Associated Press reported. IQ exams and other tests have shown that Johnson "has significant deficits" in intellectual functioning, Weis added.
Bob Holden, a former Missouri governor, has also urged Parson to commute Johnson's death sentence. In an op-ed for the Missouri Independent, Holden said he supports capital punishment in principle, pointing to the 20 executions that took place during his time in office.
But the Democrat, who was elected in 2000 and served one term, said he concurs with advocates who say Johnson is intellectually and developmentally disabled.
"Nothing excuses what Johnson did," Holden wrote. "But if our state is to be guided by the rule of law, we must temper our understandable anger with reason and compassion for the most vulnerable among us, including Ernest Johnson."
Johnson has been on death row since he was convicted of three counts of first-degree murder in the 1994 deaths of Mary Bratcher, Mable Scruggs, and Fred Jones. All three employees of a Casey's convenience store in Columbia were beaten to death with a hammer.
Johnson had asked for his execution to be carried out by firing squad, a method of execution that is not authorized under Missouri law. His lawyers argued that Missouri's lethal injection drug, pentobarbital, could trigger seizures as Johnson suffers from epilepsy and still has part of a benign tumor in his brain.
In May, the U.S. Supreme Court declined to consider his appeal, with Justice Sonia Sotomayor dissenting, along with Stephen Breyer and Elena Kagan. The court left in place a lower court ruling that could allow him to be executed by lethal injection.
The Missouri Supreme Court in August refused to halt the execution on the basis of Johnson's intellectual disability. Johnson's lawyers also have asked the court to reconsider the case.
If Johnson's execution goes ahead, he would be the first inmate put to death in Missouri since May last year.
Parson's office has been contacted for comment.