'The Crypto King': Who is Gerald Cotten and Where is Gerry Now?
Trust No One: The Hunt For The Crypto King is the latest true crime documentary to land on Netflix. Hot on the heels of Bad Vegan and The Tinder Swindler, true crime enthusiasts cannot get enough of con artists, fraudsters and multi-million dollar scams.
Trust No One tells the shocking story of Gerald 'Gerry' Cotten, charting his rise to the top of Bitcoin and his dramatic fall, leaving his legacy tarnished. So, who is Gerry Cotten and where is he now? Newsweek has everything you need to know.
Who Is Gerald 'Gerry' Cotten?
Gerald Cotten was the founder of Quadriga CX, once Canada's largest cryptocurrency exchange.
In December 2018, Cotten died during his honeymoon with his wife, Jennifer Robertson, in Jaipur, India. He was 30-years-old.
According to an investigation by Canada's Globe and Mail, Cotten died from complications related to Crohn's Disease and Robertson returned to Canada with his body.
When Bitcoin started crashing before Cotten's death and people tried to withdraw their money all at once, Cotten's company was on track to lose millions of dollars.
Cotten had allegedly told his wife he would create a mechanism that would allow her to access all of his crypto-related passwords, but he never did.
At the time of his passing, he had over CA$250 million [$200 million] and the passwords to Quadriga's accounts. According to the Netflix documentary, at least 110,000 customers were affected.
With nobody knowing the passwords to Cotten's accounts, none of Quadriga's funds (kept in off-line cold wallets) could be used to pay out its users.
After an investigation by the Ontario Securities Commission, it was found Quadriga CX was essentially a "Ponzi scheme." The investigation found Cotten had created "fake Quadriga accounts, used fake funds and made real trades, betting on the value of cryptocurrency."
In its report, the Ontario Securities Commission recorded: "The downfall of crypto-asset trading platform Quadriga CX (Quadriga) resulted from a fraud committed by Quadriga's co-founder and CEO Gerald Cotten."
A report by auditor Ernst & Young also found funds were transferred to Cotten personally and to other parties. In total there was CA$33 million in missing funds, reports the BBC.
His widow has stated she had no idea he was running a scam.
In an interview with The Globe and Mail, Robertson said: "I love the Gerry that I knew. I don't know who this other person is, but he's let me down so much."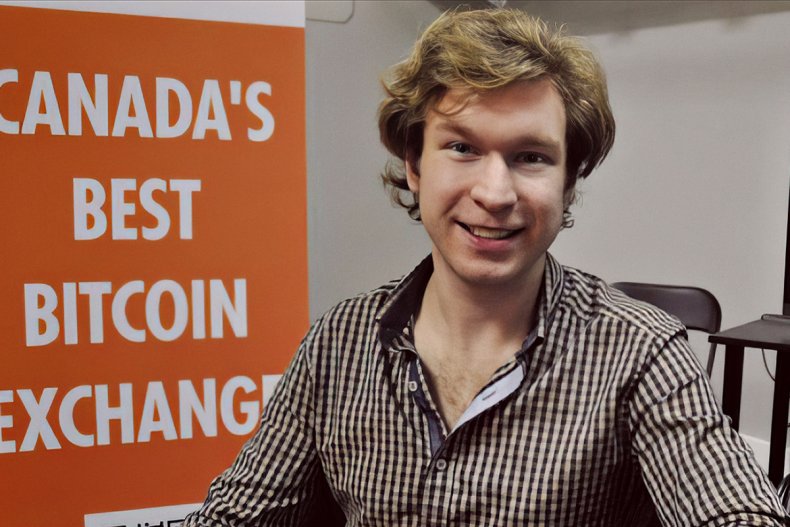 Where is Gerry 'Gerry' Cotten Now?
Since Cotten's passing, there have been numerous rumors and conspiracy theories that he is still alive.
Suspicions were fuelled when his name was misspelled on his death certificate and by the fact that he had prepared his will just days before his honeymoon.
As heard in Trust No One, some Quadriga investors believed Cotten faked his own death and ran off with millions as part of an "exit scam," others believed he had his face modified by a plastic surgeon and was no longer recognizable.
Some thought he was moving around, using different names whilst others suspected that if he was dead, he was either murdered or had taken his own life.
At one point, there were calls for Cotten's grave to be exhumed for an autopsy to be performed on the body "to confirm both its identity and the cause of death".
Others accused his wife, Robertson of involvement in his death and/or disappearance, an accusation which pushed her to attempt to take her own life, she shared with The Globe and Mail.
All theories are unproven and Cotten is believed to have died in December 2018.
In 2019, Quadriga ceased operations and filed for bankruptcy.
Trust No One: The Hunt for the Crypto King is streaming on Netflix now.