'Tinder Swindler': Where Is Simon Leviev Today? Netflix Filmmakers Share Update
Tinder Swindler is the new true-crime documentary on Netflix you don't want to miss.
In a world where online dating has become the norm, the Tinder Swindler from British filmmaker Felicity Morris raises one of the scariest questions of all: what if somebody you meet isn't the person they say they are?
The Tinder Swindler is told through the eyes of three brave women—Cecilie Fjellhoy, Pernilla Sjoholm and, speaking for the first time, Ayleen Charlotte. They all dated a man they knew as "Simon Leviev"—but a bizarre course of events led them to realize he was not who they thought.
Simon, who posed as the heir to an Israeli diamond company, is thought to have defrauded his victims out of more than $10 million in total.
Tinder Swindler director Felicity Morris and producer Bernie Higgins spoke to Newsweek about Simon's crimes, where he is today, and Cecilie, Pernilla and Ayleen's fight for justice.
Where Is Simon Leviev?
Today Simon Leviev—real name Shimon Hayut—is a free man in Israel. He was arrested in 2019 in Athens after traveling to Greece on a fake Israeli passport.
At the time, Simon was subject to an international warrant from Israel for various fraud-related offenses. He had fled the country in 2017 to avoid trial.
The arrest was a part of a joint operation between Interpol and Israeli police and he was ultimately extradited to Israel, where he pleaded guilty to the fraud charges against him.
In December 2019, he was sentenced to 15 months in a Tel Aviv prison and ordered to pay $43,289 but served only five months of his sentence. He was released as a result of the coronavirus pandemic in mid-2020.
Simon, who called himself "the prince of diamonds," was never charged for defrauding Cecilie, Pernilla and Ayleen out of thousands of dollars.
However, if it wasn't for these women working together, Simon may never have been caught in the first place.
Cecilie first took her shocking story to Norway's biggest newspaper, Verdens Gang. Scammed out of $200,000, Cecilie realized her boyfriend Simon was a fraud after he failed to pay back his debt on her American Express card.
The journalists at Verdens Gang traced another of his victims, his close "friend" Pernilla, who was able to lead them to Simon in Munich.
During their research, the journalists discovered that he had served two years in a Finnish prison for scamming three women in 2015. Cecilie and Pernilla were determined to see him behind bars again.
Between leaving Israel in 2017 and his arrest in 2019, Simon had posed as the son of a billionaire Russian-Israeli diamond mogul, Lev Leviev, on Tinder. Simon set up convincing schemes pretending that his life was in danger and his enemies in the diamond trade were after him.
He claimed that he couldn't leave a paper trail and needed to use the credit cards of his "girlfriends" and "friends."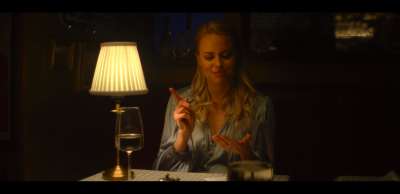 He was eventually caught when his then-girlfriend, Ayleen, saw the Verdens Gang article online while boarding a flight from Amsterdam to Prague. She was able to alert the authorities when he boarded a flight to Athens, where he was greeted by Interpol.
Since he has not been charged with his crimes against Cecilie, Pernilla, Ayleen and countless other women, the are continuing their fight for justice.
Felicity Morris told Newsweek: "Cecilie and Ayleen and Pernilla would love for him to see his day in court. They've got stacks and stacks of evidence. He was convicted of minor crimes that he committed when he was much younger in Israel.
"So, you know, he served the time for those until he was released early because of COVID. Which was fortunate for him. And I think that is a huge blow for his victims to sort of see the way he's living his life today.
"Up until recently, his Instagram was open, it wasn't set to private and Simon's driving around in Ferraris. He's taking pictures of himself in private jets, he's dating glamorous women. And so, therefore, you think, 'Well, that doesn't look like justice to me.'
"What we've hoped with this film—and Cecilie really started the relay race or held the baton first—is that it will act as justice for them in some way. Because obviously, Netflix is such a huge global platform. Lots of people watch it, and lots of people will see Simon for who he really is. He can't sort of hide behind the guise that has been Simon Leviev, the heir of the Israeli diamond fortune anymore."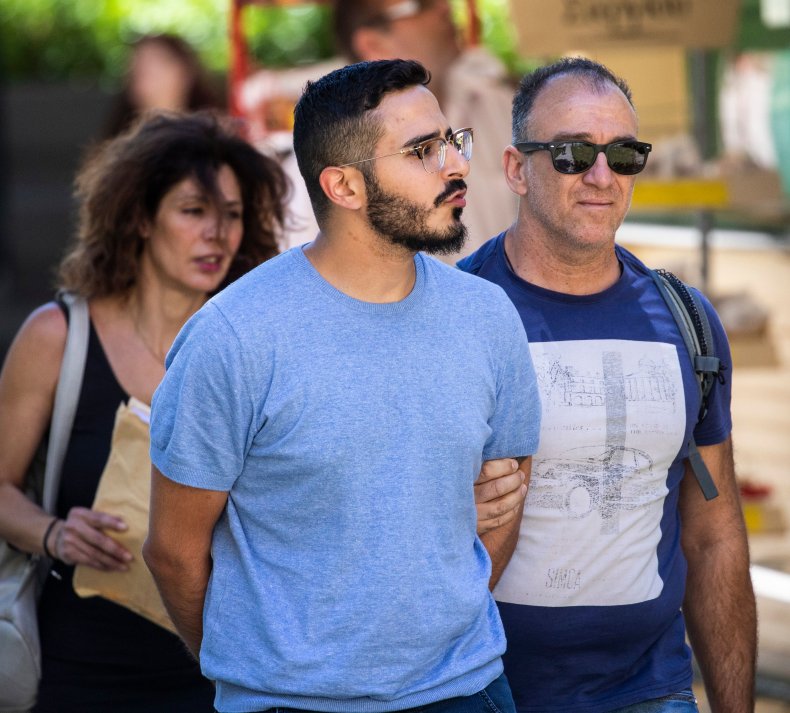 Simon was asked to be a part of the documentary but declined, sending the production team a voice note stating: "I will proceed with a lawsuit against you for defamation, lies and everything you have based basically on a lie, and that's it."
Before he made his Instagram account private, he would post videos of himself buying designer clothes, driving expensive cars, and purchasing the latest watches and technology.
At the end of the documentary, it is also revealed Simon had been back on Tinder and dating an Israeli model.
A Tinder spokesperson has confirmed to Newsweek Simon is no longer on the dating platform.
The statement read: "We have conducted internal investigations and can confirm Simon Leviev is no longer active on Tinder under any of his known aliases."
Tinder Swindler producer Bernie Higgins shared her thoughts with Newsweek on why Simon has been able to get away with his crimes for so long.
She said: "There's nothing as convincing, generally, in life as confidence. If somebody is able to tell you a story and in an extremely confident way, you're more inclined to believe them. For most human beings, you would never dream of deceiving people that much. So, therefore, you don't really come from that point of view. Unless you're a super, super cynical person, then there wasn't any reason to doubt him.
"With so much verification from not only his online life but also his offline life, these women were basically in immersive theater without their knowledge. So in terms of that, I really do think it was just his sheer brass neck to be honest with you that that got him so far."
Simon hit headlines recently after he impersonated a frontline worker so that he could receive a COVID-19 vaccination, reported The Times of Israel.
In a phone interview with Channel 12, who first reported the news, he said: "I am not someone who waits in line or at places. With all due respect, I will not sit and wait 3-4 hours. I am not someone who waits and no one can say a word about it."
The Tinder Swindler is streaming on Netflix now.
Correction 02/02/22, 10:45 a.m. ET: This article was updated to correct the spelling of Cecilie Fjellhoy's name and the sum of money she lost.
Update 02/03/22, 4:07 a.m. ET: This article was updated to include comment from Tinder.