Who is James Woods? Right-Wing Actor Slammed by Armie Hammer and Amber Tamblyn Has a History of Controversy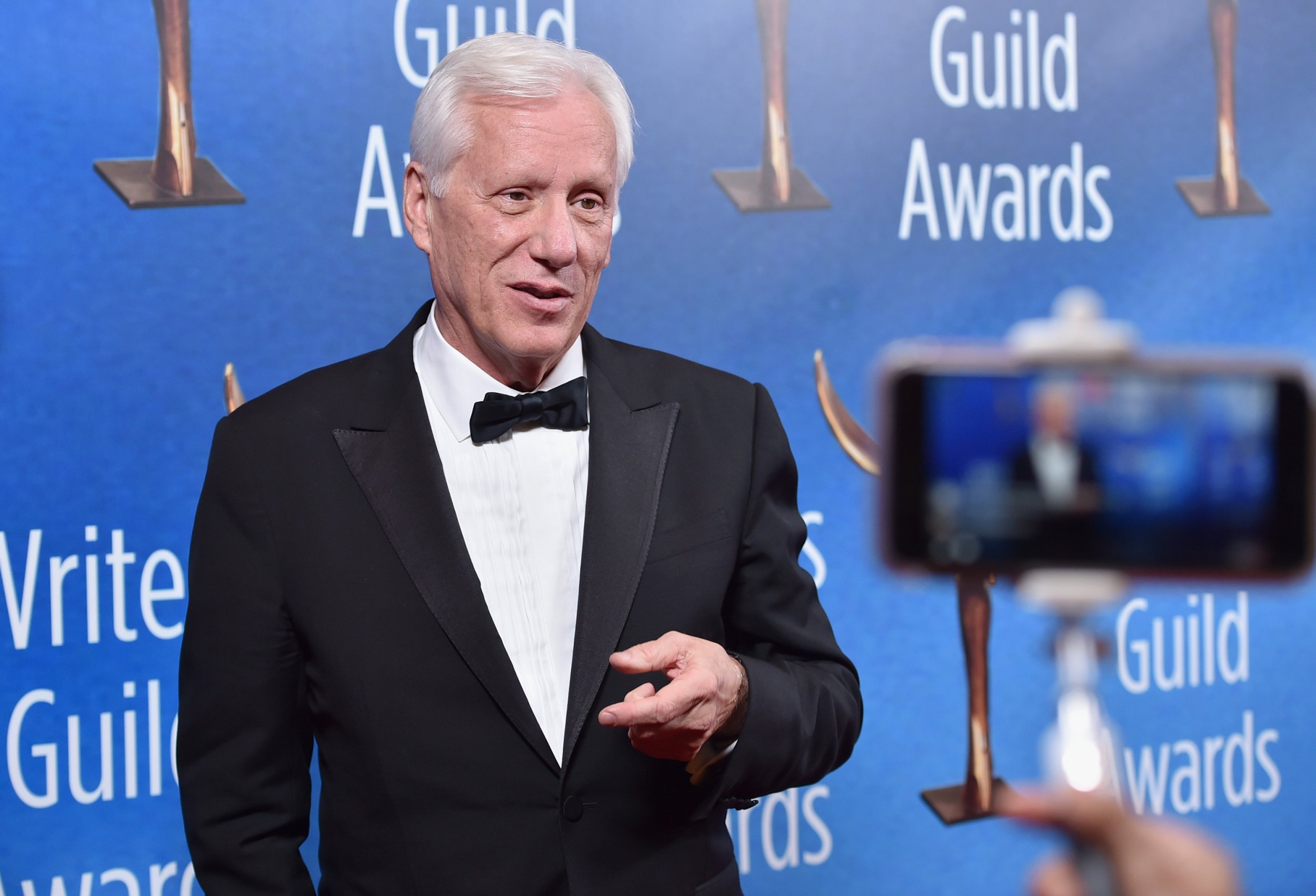 Conservative actor James Woods—one of President Trump's staunch supporters in otherwise wholly liberal Hollywood—is causing controversy again. This time, the 70-year-old is facing scorn from Armie Hammer over criticism of the plot of the latter's new Oscar-tipped movie Call Me By Your Name.
The movie follows a gay man, played by Hammer, who embarks on a relationship with a teenager.
On Monday, Woods quoted a tweet that read: "24 year old man. 17 year old boy. Stop." He added: "As they quietly chip away at the last barriers of decency. #NAMBLA"
Hammer, 31, responded with a pretty effective counter:
The actor, best known for playing the Winklevoss twins in Facebook movie The Social Network, is referring to Woods dating a woman 46 years his junior.
Hammer's response prompted Sisterhood of the Traveling Pants actor Amber Tamblyn to share her own story. She alleged that Woods tried to flirt with her when she was just 16.
Woods' spokesperson did not immediately return Newsweek's request for comment on the allegation.
Who is James Woods?
Woods is perhaps these days best known for his divisive politics, as one of the rare outspoken right-wing actors in Hollywood. But he also has over 130 credits to his name, as well as two Oscar nominations, a Golden Globe, two Primetime Emmys and one Daytime Emmy.
Woods is best known for his appearances in movies such as Once Upon a Time in America, Casino and The Virgin Suicides. He earned the first of his two Oscar nominations, in the best lead actor field, for 1987's Salvador. A decade later, in 1997, he was nominated for best supporting actor for Ghosts of Mississippi.
On the television side, Woods has starred in many critically acclaimed television movies including 1986's Promise and My Name is Bill W. in 1989, both of which earned him outstanding lead actor in a miniseries or special awards at the Emmys. Woods was the recipient of a third Emmy—this time a Daytime Emmy—in 2000 for voicing Hades in children's animated program Hercules.
Woods has also gotten somewhat political in his work. He played New York mayor Rudy Giuliani in Rudy: The Rudy Giuliani Story in 2003 and President Nixon's chief of staff H.R. Haldeman in Oliver Stone's 1995 movie Nixon.
His most recent credits include a starring role in the short-lived CBS drama Shark, which aired two seasons from 2006, and a stint on the hit series Ray Donovan in 2013.
Woods gained headlines in 2015 when he sued a Twitter user for $10 million for defamation. The anonymous user alleged the actor was a "cocaine addict." The defendant died, but Woods continued to pursue the case until it was settled this past July.
The actor has been outspoken about his politics on Twitter. In August, he said he was a Democrat until Bill Clinton left office. "Every single Democrat without exception stood behind a convicted perjurer. That was the end," he wrote.
In the 2016 presidential election, Woods originally backed Carly Fiorina for the Republican nomination, before switching to Ted Cruz. He has since been highly complimentary of Trump, who won the nomination and then the election:
In August, Woods was retweeted by Trump when he condemned "hatred" for the president.
But Woods has also been highly controversial on Twitter, posting messages that could be construed transphobic and homophobic.
In July, he reposted a picture of two proud parents supporting their gender nonconformist son and wrote: "Wait until this poor kid grows up, realizes what you've done, and stuffs both of you dismembered into a freezer in the garage."
In May, he also attacked gay CNN anchor Anderson Cooper after the newsman's infamous eye roll during an interview with Trump adviser Kellyanne Conway.