Who is Jean Ping, Gabon's Presidential Challenger?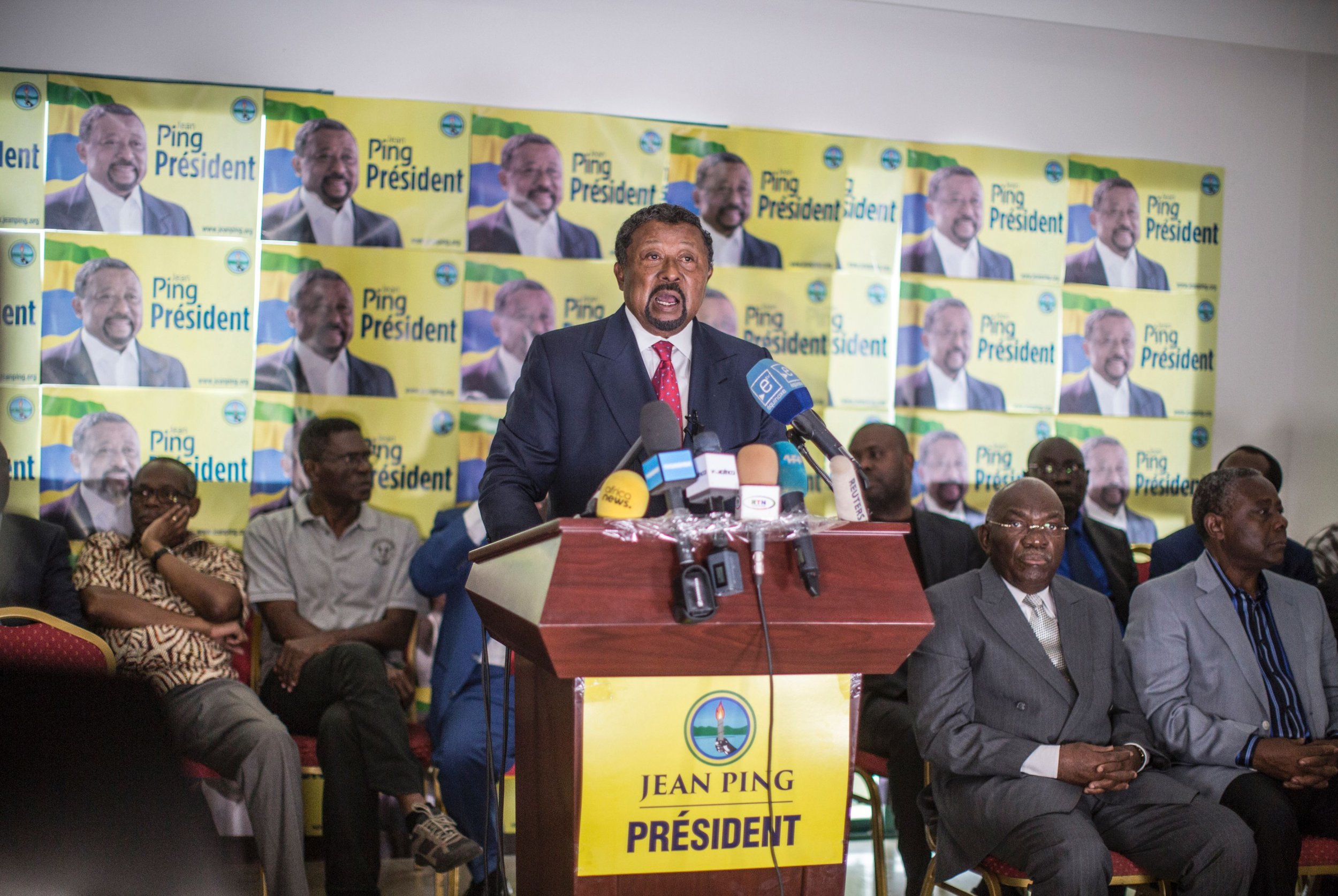 In a western corner of Central Africa, a political dynasty that has lasted for almost half a century may have come crumbling down over the weekend.
The man responsible is the main opposition candidate in Gabon, Jean Ping. The 73-year-old politician, the son of a Chinese businessman father and Gabonese mother, claims to have been victorious in the oil-rich country's election after voters went to the polls Saturday. Supporters of Ping gathered in the capital Libreville Sunday to celebrate their candidate's expected triumph.
Though an official result has not yet been announced—it was expected to be declared Tuesday—Ping has claimed that unofficial tallies show that he is the winner and called on President Ali Bongo Ondimba to step aside. "I solemnly call the outgoing President Ali Bongo to abide by the verdict of the polls and to recognize his defeat," Ping tweeted Monday.
Should Ping be declared victorious, it would mark the end of almost 50 years of leadership of Gabon by the Bongo family. The current president came to power in the 2009 presidential election, which was held after the death of his father Omar Bongo. The latter had been in power since 1967, just seven years after Gabon became independent from its colonial power France.
The former head of the African Union Commission, Ping has close ties to the Bongo family. He held various ministerial roles under Omar Bongo, including foreign minister, before eventually rising to the post of deputy prime minister in 2007. The relationship went beyond the political to the personal—Ping reportedly had a relationship and fathered two children with Pascaline Bongo, the half-sister of the current president.
The opposition leader turned on Bongo in 2014, resigning from the governing Gabonese Democratic Party and backing calls for the president to step down. He was injured in an anti-Bongo protest in December 2014, where one opposition protester was killed, and described the demonstration as a "peaceful rally" that was "brutally repressed."
The half-Chinese diplomat has said that his mixed heritage would help him to lead Gabon if he is confirmed as president. "This cultural mix had a profound impact on my childhood," Ping told Quartz, saying that the experience of "looking different" made him "more open-minded." There is also speculation his links with China could benefit Gabon economically—Ping helped arrange the 2004 visit of former Chinese President Hu Jintao to Gabon. Trade between the two countries already stands at around $745 million as of 2013, with Gabon considered a significant trading partner in Africa for China, despite its tiny population of less than 2 million.
But Ping could still face a fight to displace Bongo. The president's camp has countered Ping's claims, asserting that its information showed that Bongo was victorious in the polls. The president tweeted Sunday that he was awaiting "with serenity and confidence" the announcement of his victory.