Who is John Dean? Michael Cohen Compared to Watergate Figure, Richard Nixon's Former Lawyer
As Michael Cohen—President Donald Trump's former lawyer and so-called fixer—testified before Congress on Wednesday, numerous observers compared him to John Dean, a key figure in the Watergate scandal.
Dean was the former lawyer for President Richard Nixon who testified, about a year before the president resigned, that Nixon knew about the Watergate cover-up plan. Dean's widely viewed televised testimony marked one of the first times a former White House official had spoken out against Nixon.
The New York Times reported in August that Trump was "determined to avoid" a similar fate to Nixon via the hands of a Dean-like figure. But some believe Cohen is very much like Dean.
Ken Hughes, a Watergate expert at the University of Virginia, told the left-leaning outlet ThinkProgress that Cohen's congressional testimony is "immediately reminiscent" of Dean's.
Hughes added: "The Nixon administration tried to frame Dean as the source of the Watergate cover-up, [while he was] more of a point man operating under Nixon's most powerful aides, and they were guided by Nixon himself."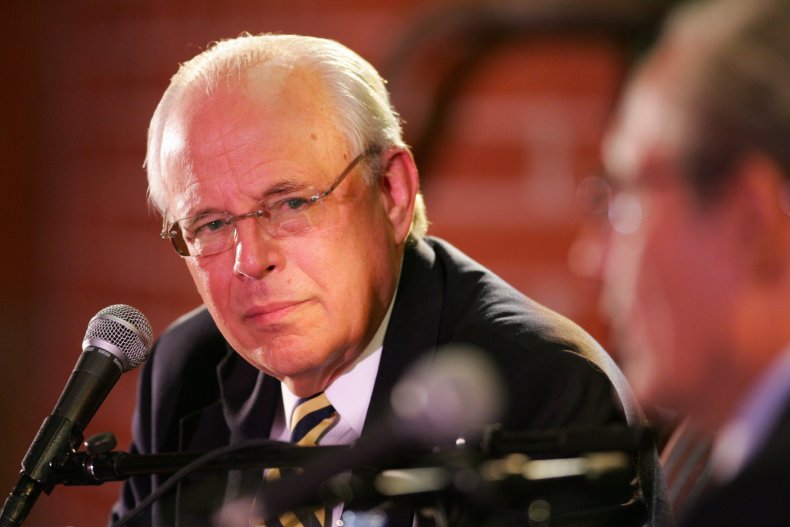 One of the key Watergate journalists, Carl Bernstein, saw some similarities between Cohen and Dean—but also some key differences.
"The dynamic of it is potentially a John Dean moment, but there are big differences," Bernstein said on CNN. "One, Cohen was never in the White House with President Trump, whereas Dean served the president of the United States as his counsel in the White House. Also, [Cohen] guy was a flunky. He was a runner, he was a fixer. Trump always held him in relative contempt, if you look at the history of the relationship between the two men. Very different with John Dean, who was really a principal in the cover-up."
"But what is similar is that both witnesses explained the White House cover-up, the presidential cover-up, if indeed this testimony is credible," Bernstein added. "It goes to helping us understand why the president has been lying, day in and day out, about all things Russian."
Dean, now 80 years old, wrote a book titled Blind Ambition chronicling his White House years and his stint as a key witness who brought down Nixon.
Cohen's testimony on Wednesday was full of serious allegations, among them that Trump knew in advance about WikiLeaks' plan to release emails that were damaging to 2016 Democratic presidential nominee Hillary Clinton.
He also called his longtime boss a "racist," "cheat" and "con man."
"I am ashamed of my weakness and my misplaced loyalty—of the things I did for Mr. Trump in an effort to protect and promote him," he said. "I am ashamed that I chose to take part in concealing Mr. Trump's illicit acts rather than listening to my own conscience. I am ashamed because I know what Mr. Trump is. He is a racist. He is a con man. And he is a cheat."