Who is John Hummel? Texas Inmate Faces Execution After Killing Pregnant Wife, Daughter
A Texas man faces execution on Wednesday after killing his pregnant wife, 5-year-old daughter and father-in-law as they slept.
John William Hummel, 45, is scheduled to die by lethal injection at the state penitentiary in Huntsville.
On the night of December 17, 2009, he stabbed his 34-year-old wife, Joy Hummel, 35 times, prosecutors said. The former marine also beat to death his daughter, Jodi Hummel, and his wheelchair-bound father-in-law, Clyde Bedford, using a baseball bat. He then set their home, in the Fort Worth suburb of Kennedale, on fire.
Hummel initially told police that he was not at home when the fire occurred and fled to California.
He was arrested on December 20 that year after Customs and Border Protection stopped him when he presented himself for entry into the U.S. at the crossing between Tijuana, Mexico, and San Ysidro, California.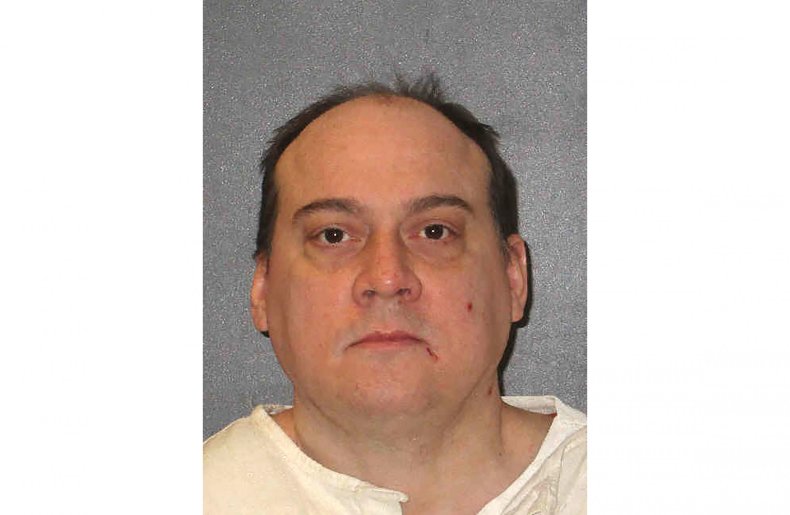 Hummel later confessed to the killings. According to prosecutors, Hummel, who was working as a hospital security guard, killed his family because he wanted to be with a woman who was a clerk in a convenience store.
During his trial, prosecutors presented evidence that Hummel had tried to kill his family on a previous occasion by putting rat poison in their dinner. That plan was thwarted when the family threw away the meal, assuming it had gone bad.
Hummel was convicted of capital murder in the deaths of his wife and father-in-law in 2011.
Bedford's sister, Cylinda Bedford, told the Associated Press that she still doesn't understand why Hummel killed his family.
"Come on, your own baby. You gotta be some kind of monster," she said. "I don't have no closure. And him being put to death is not going to be closure either because then we'll never know why."
Hummel's attorney, Michael Mowla, did not plan to file any last-minute appeals and said all available legal avenues had been exhausted, the AP reported.
Newsweek has contacted Mowla for additional comment.
Hummel's execution had been scheduled for March 18 last year, but was postponed because of the coronavirus pandemic.
If it goes ahead on Wednesday, his execution will be the second in Texas this year. The state resumed executions in May after almost a year when it put to death Quintin Jones for the 1999 killing of his great-aunt Berthena Bryant.
That execution prompted an outcry for going ahead without any media witnesses present.
Last week, the Texas Department of Criminal Justice announced that an investigation into Jones' execution had found "a culmination of factors" that had caused the "preventable and inexcusable" error, including new personnel and procedures. The department said several steps had been taken to ensure such a mistake did not occur again.
However, the American Civil Liberties Union has called for Hummel to receive a 30-day stay of execution, arguing that putting him to death on Wednesday would be "irresponsible and cruel." A postponement would allow time to ensure adequate measures are in place, the group said.