Who Is Jordan Conley? Meet the 'America's Got Talent' Wild Card Winner
After three months of auditions, the America's Got Talent (AGT) live shows are finally here and it's fair to say, they kicked off with one heck of a start.
Not only did fans get to see the first 11 acts take to the stage, but the winner of the America's Got Talent wild card was revealed to the surprise of the audience.
Ahead of the live shows, the judges shared their struggle to narrow down the range of talent heading to the live shows, which led to the number of acts being increased from 36 to 55.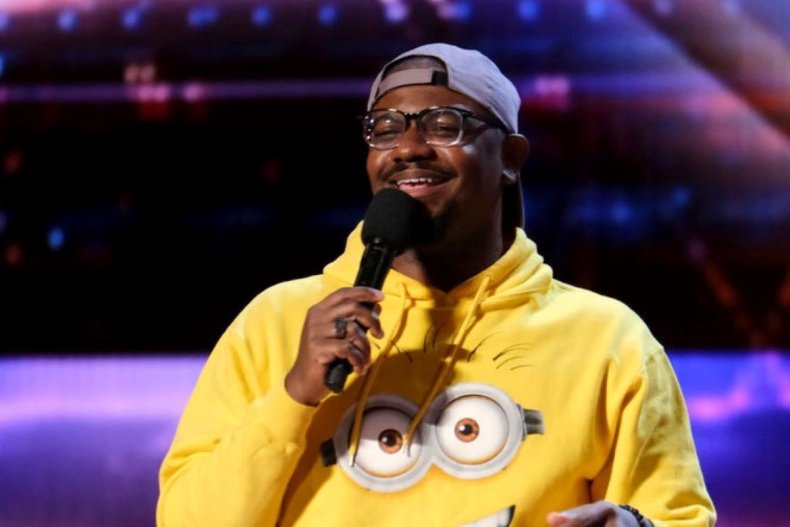 However, they could not decide on the final 55th spot between four acts, danger act Auzzy Blood, singer Ben Waites, singer Debbii Dawson and comedian Jordan Conley, leaving the decision in the hands of the public.
For the past week, America's Got Talent fans have been voting for the act they wanted to see get a shot of winning the $1 million prize and comedian Conley was the lucky act grabbing the final spot in the live shows.
Who is Jordan Conley? Meet the AGT Wild Card Winner
Jordan Conley is a stand-up comedian from Garden Grove, California.
He made his open-mic debut when he was just 18 years old but had to walk away from comedy, as he had no way of making his way to comedy gigs. However, after purchasing his first car six years later, he made the change to pursue comedy and has never looked back.
Conley also shared that ahead of his America's Got Talent audition, when he first started out, his family was not always supportive, sharing his parents would "would still try to talk him out of my choices and explore other occupations other than stand-up comedy."
However, after his first comedic performance, his parents changed their minds and have been his biggest supporters ever since.
He is no stranger to the comedy club circuit, headlining several comedy clubs, and has appeared in notable comedy series including Jonny Loquasto: Physical Therapy, Vows, and Under Wraps 2.
Conley also has his own YouTube channel where he posts hilarious videos from skits about breakfast to delivering an Ironman sermon.
A lot of Conley's comedy addresses his love for his family, friends, superheroes, movies, Disney and more.
For example, at his first America's Got Talent audition, Conley's routine centered around the fact he was a child of two military parents who wanted him to follow in their footsteps but he would be the worst marine known to man.
Conley received a unanimous four yeses from the judges and a standing ovation, with judge Howie Mandel comparing him to the likes of Kevin Hart, adding: "People are going to say, 'I love Jordan Conley!'"
Simon Cowell added: "You are super, super talented. You really cracked me up. This was a really, really good audition. I like you a lot."
Conley's time on the America's Got Talent stage did not stop there. He later made a cameo appearance in Siegfried and Joy's magic act.
Celebrating the news about his wildcard win, Conley posted on his Instagram story and main page a screenshot of the news, with the caption: "WE DID IT!!!!LETS GOOOO!!!! #agt #agtauditions."
He also posted a hilarious video, where he screamed "We are going to the live shows! We did it, we made it through."
America's Got Talent airs Tuesdays and Wednesdays on NBC at 8 p.m. ET.