Who Is (and Who Isn't) Appearing in Hulu's 'The Kardashians'
The countdown for Hulu's The Kardashians is almost over. Hot on the heels of their original reality series, Keeping Up With the Kardashians, the re-vamped and hold-no-secrets The Kardashians will land on Hulu on Thursday, April 14, and will air every Thursday thereafter.
From the trailer alone, The Kardashians has an entirely different feel but one thing will stay the same, the women at the center of it all: Kourtney, Kim and Khloé Kardashian, their mom Kris Jenner and their half-sisters, Kendall and Kylie Jenner.
The new series will also see some familiar faces and some new additions to the Kardashians' world.
Newsweek has everything you need to know about who is and who isn't appearing in the Hulu series.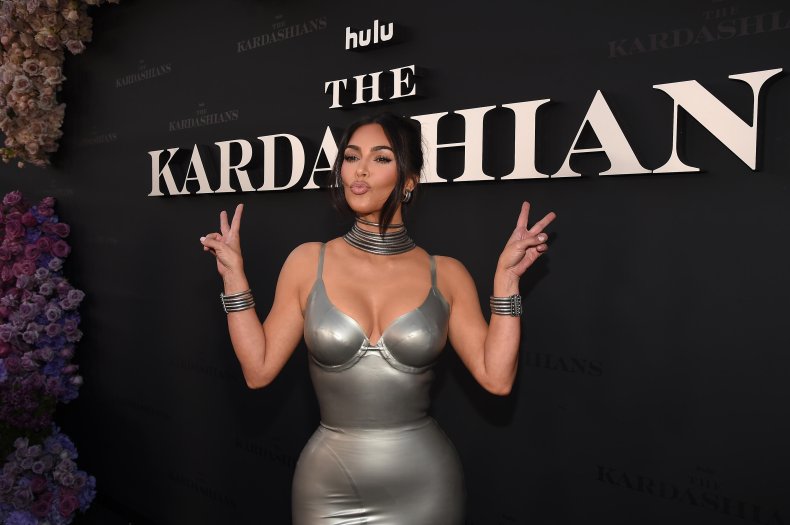 Who Is Appearing in The Kardashians?
Kourtney, Kim, and Khloe Kardashian
Of course, The Kardashians would be nothing without Kourtney, Kim and Khloé Kardashian, the three sisters who have been in the limelight (and several spin-offs) since they began their reality TV adventure back in 2007.
In The Kardashians, fans will get an insight into Kim Kardashian's new relationship with SNL star Pete Davidson, Kourtney Kardashian's engagement to Blink-182 drummer Travis Barker and Khloé Kardashian's fractured relationship with Tristan Thompson, alongside her struggles with anxiety.
Kendall and Kylie Jenner
Kendall and Kylie Jenner, the Kardashian's half-sisters, will of course be back. In the first two episodes made available to the press, Kendall and Kylie take a back seat but they have signed up for the entire season and fans are for sure in for a treat.
The Kardashians will follow Kylie Jenner's second pregnancy with boyfriend Travis Scott. She gave birth on February 2, 2022, to a son whose name has not yet been made public.
As for Kendall Jenner, she will be continuing to thrive in her modeling career as well as launching her own business, 818 Tequila.
Kris Jenner
Last but not least of the female stars, Kris Jenner is back as the momager and matriarch of The Kardashian-Jenner family. As per usual, Kris will be at everybody's beck and call and keep things running smoothly within the Kardashian-Jenner Empire.
Scott Disick
Despite no longer being in a relationship with Kourtney, Scott Disick does star in The Kardashians. A staple fan-favorite, Keeping Up With the Kardashians on E! would not have been the same without him and The Kardashians on Hulu, probably, would not be the same either.
However, this time around it is not all fun and games. Instead, the series will see Scott and Kourtney co-parent their three children and Scott coming to terms with her engagement to another man.
Travis Barker
Kourtney's fiancé Travis Barker stars in The Kardashians and the happy couple, known for their pretty intimate PDA scenes, do not hold back on displaying their love for one another.
Not only will fans of The Kardashians get to see their romance blossom, but The Kardashians will also feature scenes of their engagement and Kourtney's journey with IVF.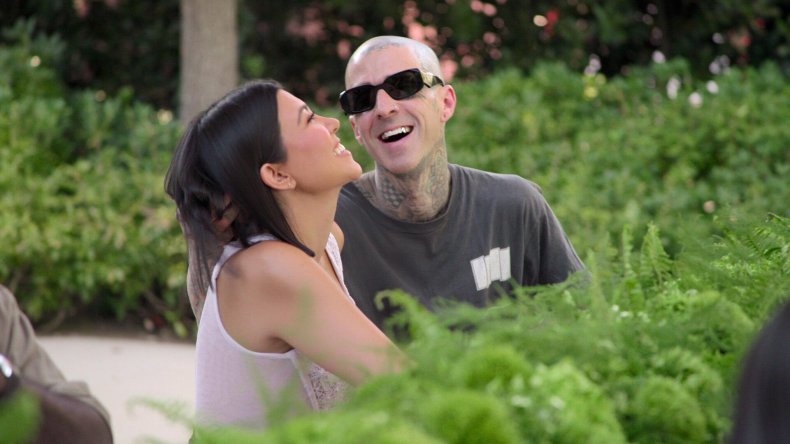 Tristan Thompson
Tristan Thompson, the on-and-off boyfriend of Khloé Kardashian features in the first two episodes of The Kardashians, and as True's father, he is sure to pop up again.
At the beginning of the series, Khloé and Tristan are simply friends and are working through things and if you are up to date with the former couple today, you will know things did not work out as Tristan hoped. In December 2021, the news broke he had fathered a child with another woman.
Ye
If the trailer is anything to go by, Kim Kardashian's ex-husband Ye, formerly known as Kanye West, will star in The Kardashians.
Back when Keeping Up With the Kardashians was on E!, Ye barely appeared or their children, Saint, North, Chicago and Psalm but this time around in Hulu's The Kardashians, things are a lot different.
Kim and Ye's children feature in the show and Kim speaks openly about her divorce from Ye (she filed for divorce in 2021 after seven years of marriage) and her new relationship with Pete Davidson.
In the first two episodes of The Kardashians, Ye and Kim are on good terms. He does not appear but features on a phone call, supporting Kim with SNL and rumors of a leaked sex tape with her former boyfriend, Ray J.
Fans will also see the return of familiar faces such as Khloé's BFF Malika Haqq and Kris Jenner's partner, Cory Gamble.
At the moment, it is unknown if Rob Kardashian, the Kardashian-Jenner sister's brother, will make an appearance.
Who Isn't Appearing in The Kardashians
Pete Davidson
Unfortunately, there is bad news for fans of Kim Kardashian and Pete Davidson, because the SNL comedian will not be appearing in Season 1 of The Kardashians.
The good news is, Kim does not shy away from discussing her new romance and two episodes feature her appearance on SNL, where she and Pete first properly met and the now-famous Aladdin sketch.
Speaking to Variety, Kim shared she was not opposed to having Davidson on The Kardashians in the future. In fact, he was even her date to the show's premiere.
She said: "I have not filmed with him. And I'm not opposed to it. It's just not what he does. But if there was an event happening and he was there, he wouldn't tell the cameras to getaway. I think I might film something really exciting coming, but it wouldn't be for this season."
Caitlyn Jenner
Caitlyn Jenner will not appear in The Kardashians on Hulu and her exclusion from the new show came as a pretty big shock to her.
Taking to Twitter on March 11, on the day the trailer for The Kardashians was released, Caitlyn wrote it was "unfortunate to not be given the opportunity to continue" with the reality series.
She wrote: "I was there when this started from day one. I watched it grow. And doing the show for almost 20 seasons was one of the highlights of my life. To be able to work with my family for all those years, and connect with the fans, it was incredible. Happy that it continues for my family.
"Of course at the same time it is unfortunate to not be given the opportunity to continue with the show. With that said, I cannot emphasize enough how happy I am for my family that it continues!"
In a follow-up tweet, she said she was "shocked to learn through the press" she was not included in the show, writing: "Of course no bad blood. I love my family and am thrilled for the show continuing. But I was shocked to learn through the press that I was explicitly excluded from the new show."
The Kardashians premieres Thursday, April 14 on Hulu and Disney+.
Correction 04/13/22, 11:26 a.m. ET: This article was updated to correct the name of Tristan Thompson, from Tristian, and to indicate that his daughter's name is True, not Dream.