Leni Klum and her father, Seal made a rare red carpet appearance together in Los Angeles on Thursday.
The father-daughter duo stepped out for the premiere of Netflix movie The Harder They Fall, a western drama directed by the Kiss From A Rose singer's brother, Jeymes Samuel.
Coordinating their outfits, Klum wore a black Dolce & Gabbana minidress while Seal wore a matching black suit.
Speaking to Entertainment Tonight, they revealed it was the first time they had walked a red carpet together. Seal called it "one of the most proud moments of my life."
Asked about their bond, he added: "It's everything and it has always been like that, from the day I met her mother.
"She was two weeks pregnant with this beautiful lady. We have always had that bond."
Here is everything you need to know about Seal and Heidi Klum's model daughter Leni.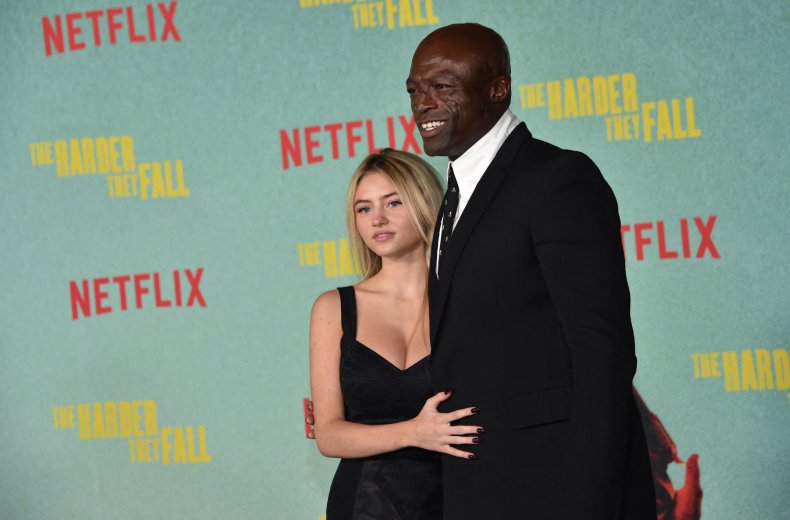 Who Is Leni Klum?
Leni Olumi Klum, 17, is the daughter of German model Heidi Klum.
Following in her mother's footsteps, the teenager has also begun a career in modelling.
The rising star has been photographed for titles including Hunger and Rollacoaster.
When appearing in Vogue Germany, she explained that it was "only a matter of time" before she ended up on the same career path as her mother.
"The first [modeling] offer came when I was only 12 or 13 from a brand I liked to wear, Brandy Melville," she said.
"At that time, I begged my mother, but no chance. Now I understand that it would have been too early."
It was once she turned 16 that Heidi agreed to let her start working in the industry.
"Obviously, as a mother, [I want my] child to do what she wants to do," Heidi told the magazine.
"The industry is great and I love it, and I've been in it for over 20 years but it's also ... a lot of traveling – it's different. You have to be a strong person, especially as a woman you have to be very strong."
She has walked in fashion shows at Berlin Fashion Week and Dolce & Gabbana's Alta Moda show in Venice in August while her mother sat front row.
Watching on, Heidi, 48, shared photos and videos of her daughter on the runway on Instagram, including one captured by Sara Foster which showed her beaming as Leni stood behind her.
Across a number of posts she described herself as a "proud mom" and called her daughter "stunning."
One video showed Leni smile quickly when she spotted her mother in the crowd.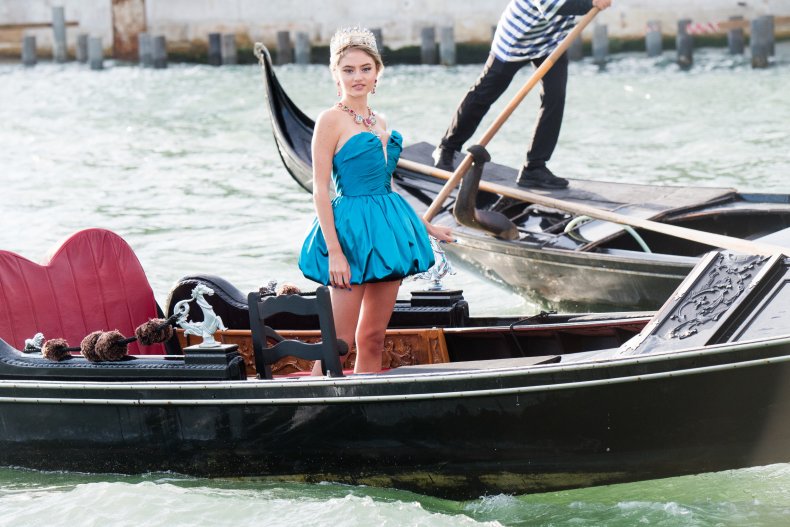 Leni Klum and Seal
Heidi Klum and Seal were married from 2005 to 2014.
Leni was Heidi's child from a previous relationship with formula one boss Flavio Briatore.
Seal, 58, adopted Leni over the course of their marriage.
The couple also have three biological children together, Henry, Johan and Sulola Samuel.