Manchester United Transfer News: Club 'Willing' To Buy Gary Neville Defender Shkodran Mustafi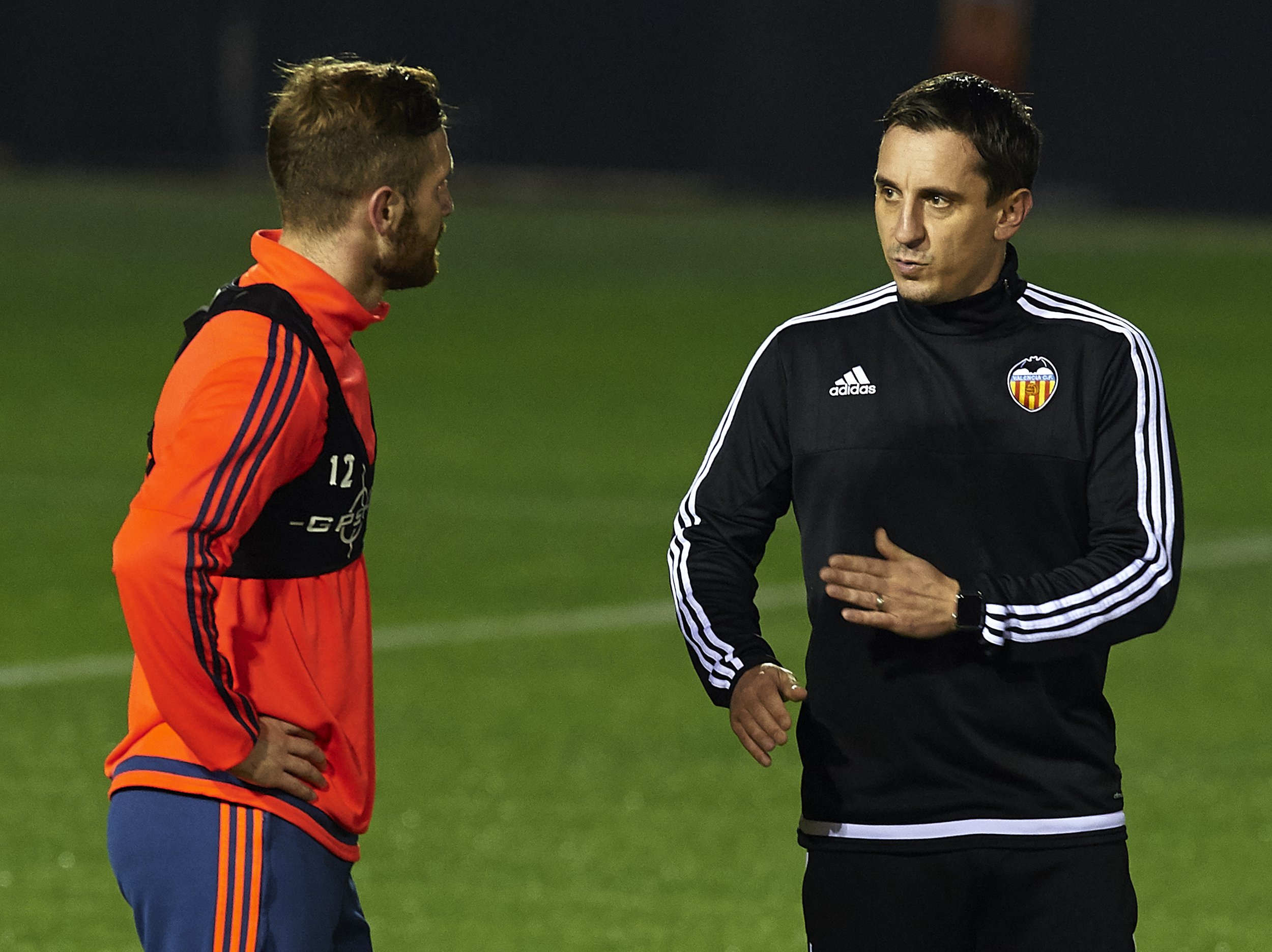 Could Manchester United be about to benefit from former player Gary Neville's management of Valencia?
Spanish website Donbalon.com reports that United has "expressed a willingness" to take defender Shkodran Mustafi from Valencia to Old Trafford, claiming that Bayern Munich and Barcelona are also interested in the central defender.
Mustafi may be vaguely remembered on Merseyside as making one appearance for Everton in the UEFA Europa League in 2009 before leaving for Sampdoria of Serie A in 2012.
Perhaps David Moyes, later of the parish of Old Trafford himself, made a mistake, because at Sampdoria and then Valencia Mustafi has established himself as one of the top young central defenders in Europe, gaining nine caps for Germany along the way and winning the FIFA World Cup in 2014 in Brazil.
Mustafi's success in Serie A and La Liga tells a little of his quality; his pursual by United a second aspect.
He is comfortable on the ball, as a modern defender must be, but hard with it, capable of kicking lumps and heading them, too, away from goal when required.
Intriguingly, though, United's defense has been the better part of its team for much of the season, with Chris Smalling impressing and developing at center back even as the attacking players have stalled.
What United has not done since the indisputably great Nemanja Vidic departed for Inter Milan and subsequently retirement in the spring of 2014 is find a suitable replacement.
Smalling is a defender of finesse, rather than brute courage. Phil Jones, highly rated by Alex Ferguson, has not progressed as desired due to a succession of injuries, so the partnership between the pair has never looked like resembling that of Vidic and Rio Ferdinand.
Last summer, United looked on as Manchester City wafted £32 million ($44.7 million) in front of the nose of Valencia and made off with the teak-tough, bearded warrior Nicolas Otamendi, now starting to prove his worth.
And though Neville will be determined to hold on tight to one of the club's most durable and promising talents, his United connections and the lack of a language barrier surely would not hurt were a deal to be done.
Otamendi was an astute, if expensive, move for City. Mustafi is five years younger at 23, has a longer use-by date, and is an established international. This would be an intelligent signing to counter the accusations that United, under Executive Vice Chairman Ed Woodward, has become obsessed with targeting big-name attackers.