Who Is Martha Roby? Alabama GOP Congresswoman and Trump Critic Survives Primary Runoff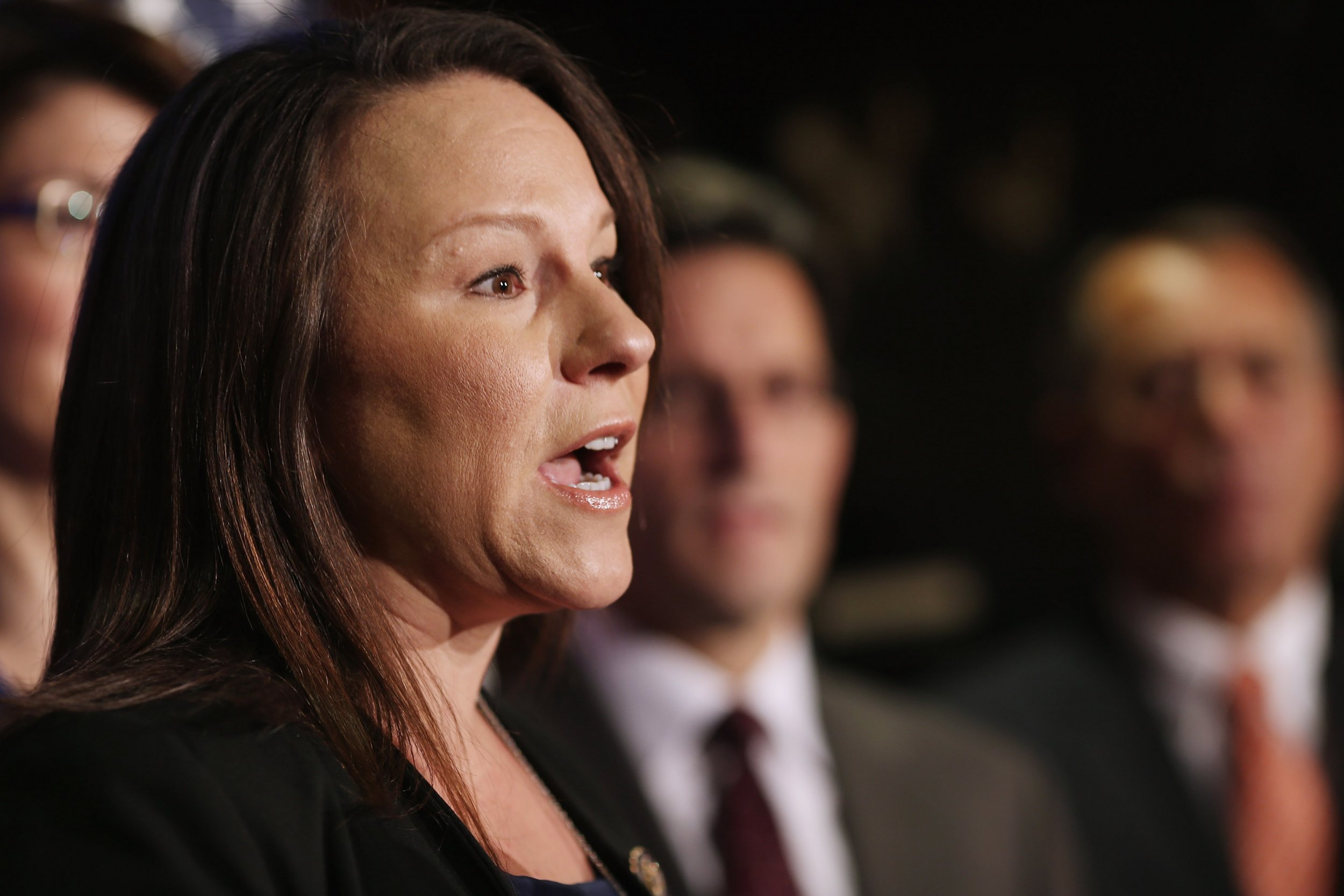 U.S. Representative Martha Roby won Alabama's Republican runoff on Tuesday, surviving ongoing backlash over comments she made in the closing days of the 2016 presidential election that then-candidate Donald Trump was not fit to be president.
The four-term incumbent is now set to represent the Republican Party in the November midterm elections after defeating Bobby Bright, a one-time Democrat who tried to appeal to Trump supporters.
During the 2016 election, Roby boldly called for Trump to "step aside" after the now-infamous Access Hollywood tape, in which Trump could be heard making lewd comments about women, emerged.
Bright used the comments in an attack ad against the Republican, showing video with Roby saying, "Mr. Trump, I would like for you to step aside."
The video also features a tweet in which Roby wrote: "Donald Trump's behavior makes him unacceptable as a candidate for president, and I won't vote for him," in response to the Access Hollywood tape, in which Trump could be heard telling former NBC host Billy Bush that he could "grab" women by their genitals because of his fame.
Since making the comments, Roby has spent much of the last two years trying to reassure constituents that she is loyal to the U.S. leader.
It's a strategy that appeared to have worked with Trump, who endorsed Roby over Twitter last month.
"Congresswoman Martha Roby of Alabama has been a consistent and reliable vote for our Make America Great Again Agenda," he wrote in tweet published in June. "She is in a Republican Primary run-off against a recent Nancy Pelosi voting Democrat," the U.S. leader added.
Roby also received support from Vice President Mike Pence, who also offered his endorsement on Twitter and recorded a robocall for her campaign, according to CNN.
In his tweet, Pence endorsed Roby as a "strong supporter of tax cuts and president Trump's pro-growth, America First agenda."
After failing to win 50 percent of the vote during the June 5 primary election, Roby won 68 percent of the vote on Tuesday, while Bright claimed 32 percent, according to the Associated Press.
It is unclear just how much of a role the stamp of approval from the White House played in securing Roby's victory in the primary runoff.
Celebrating her victory, Roby told supporters on Tuesday night, "It has been a great privilege to be a part of the conservative momentum and to work alongside my colleagues in Congress and the Trump administration," according to the Associated Press.
"I am ready to continue the fight," she added.
Roby will be facing Democrat Tabitha Isner, an ordained minister, in the November election.
Alabama's 2nd Congressional District is known as one of the most Republican districts both in Alabama and in the entire U.S.