Who Is Masin Elijé? Man Tweets Allegations Against Dwight Howard of Sexual Harassment
Author Masin Elijé accused NBA player Dwight Howard of sexual harassment and threatening his life in a series of tweets explaining their alleged former relationship. He did not present evidence for his claims. The author, who identifies as a gay man, began the Twitter thread by alleging that he was harassed, manipulated and even catfished by Howard's pastor, when he did not sign a nondisclosure agreement about his alleged relationship with Howard.
Howard has not been active on Twitter since July. No statement from Howard has been issued, and it's unclear if he is aware of the allegations against him.
Elijé claims to have received calls from undisclosed numbers claiming to be Howard since the pair split, including calls from Russia. He asserted that he's been stalked and harassed by this phone number.
Read more: 49ers Cut Reuben Foster After Domestic Abuse Charge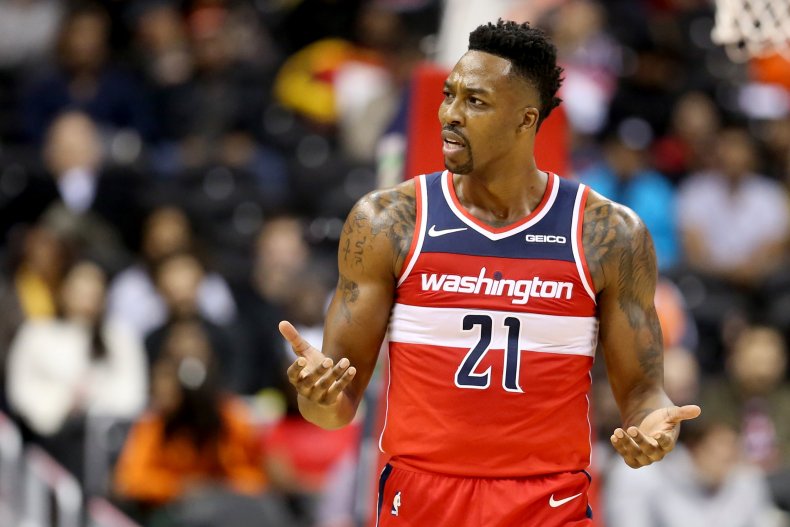 Elijé's Twitter thread has been shared over 24,000 times on Twitter. His twitter following is around 36.7 followers. Another Twitter user, however, alleged Elijé had formerly tried to fake direct messages involving Playboo Carti in 2017, according to Clutch Points.
Elijé is best known for his book, titled "Industry Hoe." The fiction book is about a woman who grows into herself and her career, leaving her lover behind.
In a tweet responding to a Twitter user joking about Howard's possible response, he responded with his thoughts on how Howard might react. "He's going to say that he had no idea his team was doing this to me, or he's going to try to sue me and me and my lawyers defense will be 'Truth' because I have TONS of other evidence I knew better to upload to Twitter," he wrote.
Updated 11/26 9:45 a.m.: This story has been updated to reflect that Elijé's claims were presented without evidence.