Who Is Melanie Martinez? 'The Voice' Star Accused of Sexual Assault by Former Best Friend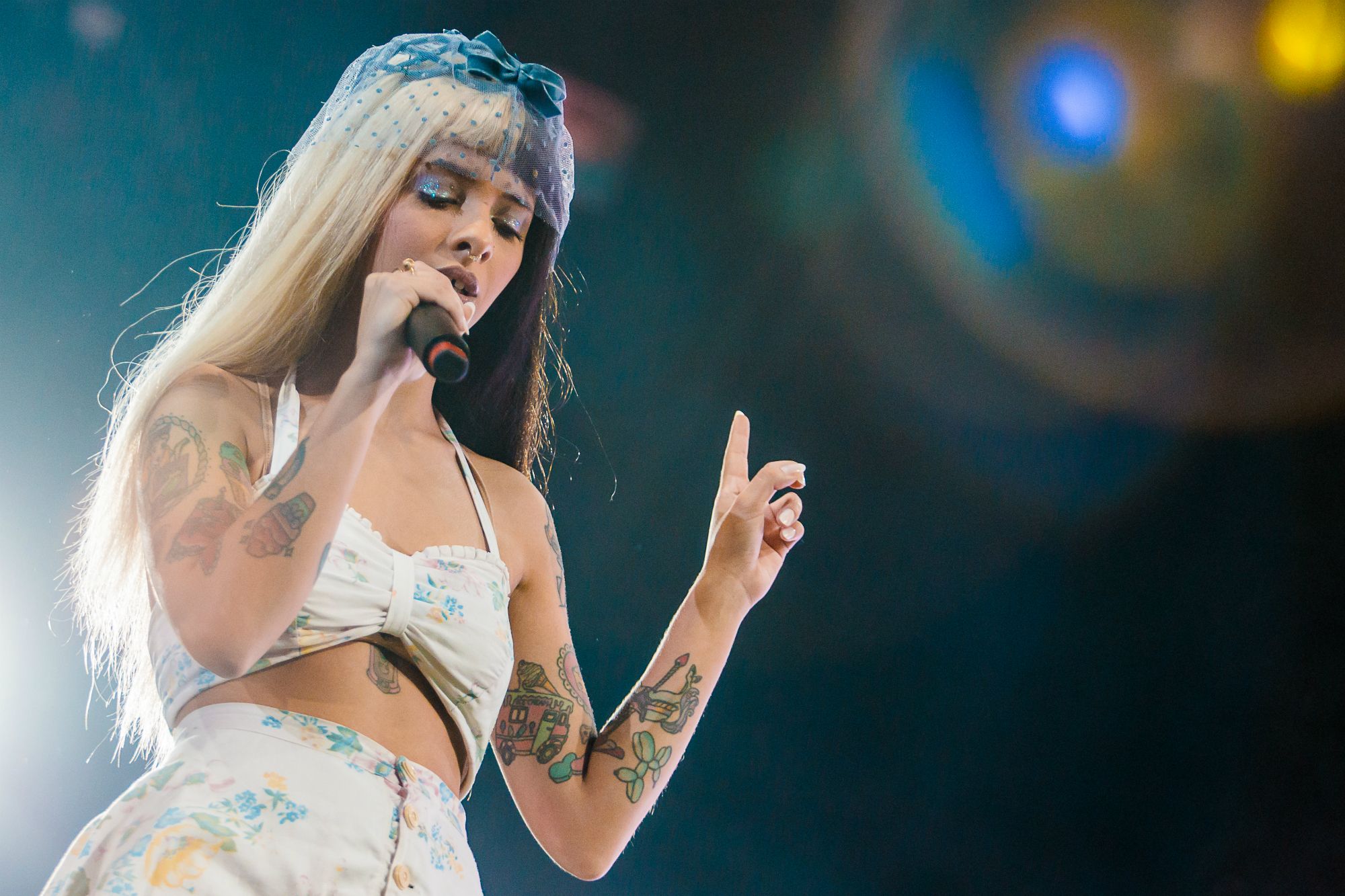 Melanie Martinez, a former contestant on NBC reality program The Voice, has responded to allegations she sexually assaulted a former friend, saying she is "horrified and saddened" by the claims.
In a long statement posted on Twitter Monday, Timothy Heller wrote that Martinez, 22, performed sexual acts on her without her consent and despite her protestations that she had a boyfriend.
Among other things, Heller accuses Martinez of penetrating her with a sex toy and performing oral sex on her.
"I said no. For two nights straight. It doesn't matter that I didn't resist during the action. I had been broken down. She knew I didn't want to, I made that clear," Heller wrote. "I didn't scream at her, I didn't force her off of me, 1, because I loved her. 2, because I just wanted it to be over."
Heller concluded that she was coming forward with her story in the wake of a riptide of sexual misconduct allegations that have dogged the worlds of entertainment and politics since October.
"The only reason I do this now is because I'm hoping because of recent events, people will believe me," she wrote.
"Girls can rape girls. Best friends can rape best friends. Friendship doesn't equal consent," Heller added.
Heller's post has been retweeted more than 72,000 times.
In response, Martinez, who competed Season 3 of The Voice, claimed Heller "never said no to what we chose to do together."
Martinez appeared on The Voice in 2012 and immediately won over all of the show's coaches with her audition, a rendition of Britney Spears's "Toxic." Martinez was mentored through the season by Maroon 5 singer Adam Levine before being knocked out in Week 5.
Martinez released her debut solo album, Cry Baby, in August 2015. The album debuted at No. 6 on the Billboard 200 album chart and was certified platinum in February 2017.