Lifetime's new film Suitcase Killer: The Melanie McGuire Story explores the shocking death of Bill McGuire on April 28, 2004.
Bill McGuire's body was found around Chesapeake Bay near Virginia Beach, Virginia, his corpse had been shot and then dismembered, and he was put in three separate suitcases which were found in May 2004. He was 39 years old.
The true crime drama sees Candice King take on the role of Melanie McGuire, and here is everything you need to know about her and her role in the case.
Who Is Melanie McGuire?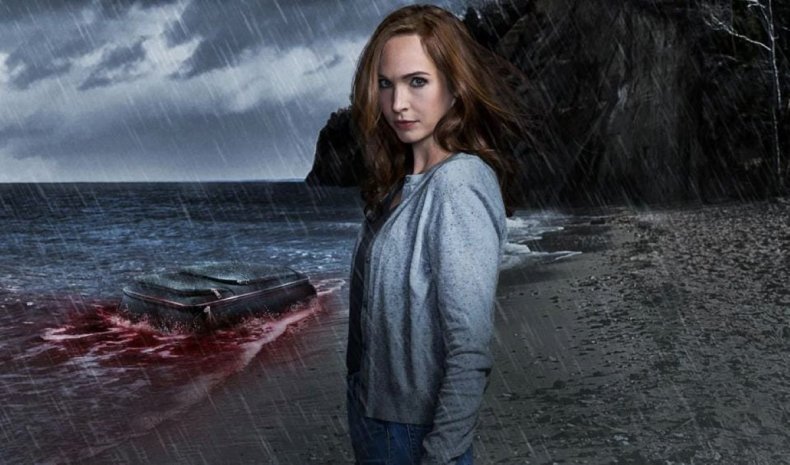 Melanie McGuire was victim Bill's wife, who was accused of his murder and dubbed the "Suitcase Killer" when the case went to trial.
The pair lived in Woodbridge, New Jersey where Bill worked at the New Jersey Institute of Technology and McGuire was a fertility clinic nurse in Morristown.
They shared two children together but their marriage was seemingly not a happy one as McGuire embarked on an affair with Dr. Bradley Miller, who was then a partner at the clinic she worked in, per Fox News.
McGuire and Miller began their affair in 2002 when she was pregnant with her second child, and their relationship continued until June 2005 when she was charged with her husband's murder.
During her trial, Miller protested McGuire's innocence, testifying that she had called him on April 28 to say that she was going to tell her husband she wanted a divorce after they had closed the deal on a new home, ABC News reported.
She then called Miller the next morning, and he said "she was upset" and had told him about the fight they'd had.
McGuire testified that during their argument her husband had become violent and he threatened to take their children away before leaving the home by himself, per CBS News.
The publication reported that two days after Bill left, McGuire filed for a restraining order so he couldn't unexpectedly take their children, and three weeks after he had disappeared she filed for a divorce.
She later told police that she believed he'd gone to Atlantic City to gamble as he had a penchant for doing so.
Police discovered Bill's car in Atlantic City and when they obtained surveillance footage, they discovered that McGuire had used a highway toll twice to drive to the location, and that she'd attempted to have the charges removed, per ABC News.
They also discovered a bottle of the sedative chloral hydrate and two syringes in Bill's car, which they traced to a pharmacy near their children's daycare, and they learned that McGuire had bought a gun 48 hours before her husband's disappearance.
ABC News also reported that other evidence included McGuire's purported internet search history, which amongst others included "undetectable poisons."
Police also discovered small pieces of Bill's flesh, which authorities described as "human sawdust," inside the McGuire home, which they believed meant that McGuire had killed her husband.
McGuire was charged with first-degree murder on June 2, 2005, for which she pleaded not guilty, and she made bail.
She was later charged with other offences including perjury and desecration of human remains, for which she also pled not guilt. Her trial began in March 5, 2007.
Where Is the 'Suitcase Killer' Now?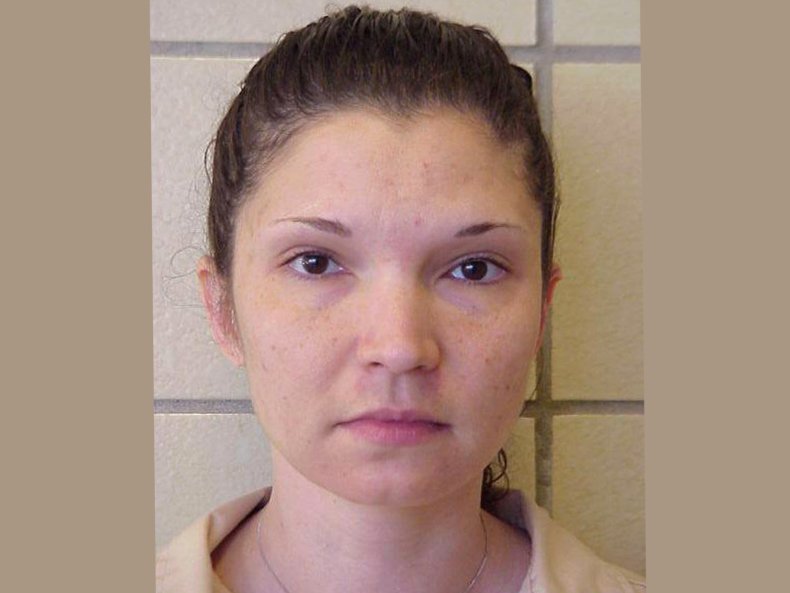 On April 23, 2007 McGuire was found guilty by a jury of first-degree murder, perjury, desecration of human remains and possession of a weapon for unlawful means.
On July 19, 2007 she was sentenced to life in prison without possibility of parole until she is 100 years old.
In September 2020 McGuire took part in a rare interview with ABC News, in which she continued to profess her innocence for the crime.
Speaking to ABC News' Amy Robach for 20/20, she said: "I'm doing this because there's a murderer walking around. The killer is out there and it's not me.
"After all these years, I still feel hurt. I still feel bothered. Like, how could somebody think that I did that?"
Custody of McGuire's two sons was given to her husband's sister, Cindy Ligosh, when she was convicted, and McGuire has not seen them since.
During her interview with ABC News, McGuire shared a message for her sons, saying: "Make up your mind. Don't accept what you're just being told on the surface. Dig, dig."
Suitcase Killer: The Melanie McGuire Story airs at 8 p.m. ET on Saturday, June 18 on the Lifetime network.