Who Is Mike Hill? Florida Rep Pushes Bill That Would Protect Confederate Monuments in 'War for the Soul of This Nation'
A Florida state representative has proposed a bill that would make it illegal to remove monuments from public property, including those honoring the Confederacy. State Representative Mike Hill, a Republican, said that his proposed Soldiers' and Heroes' Monuments and Memorials Protection Act aimed to honor all who fought in U.S. wars..
If approved, the bill would make it illegal to remove Confederate memorials, flags and other symbols, as well as street and school names honoring Confederate soldiers.
Read more: VA secretary Robert Wilkie described the Confederate president as a "martyr"
Hill, an Air Force veteran who, as reported by the Miami New Times, was the first African-American representative elected from the Florida Panhandle since the Civil War, told Fox & Friends that his bill would also recognize those who fought in other wars.
"It's for any soldier or hero who has fought in any sort of conflict or a battle in the U.S.," he said, and would include "first responders and astronauts." He was not asked why their memory would require protection. There are around 30 monuments across Florida honoring Confederate soldiers.
Hill said that his bill has not had a positive reaction from the African-American community on social media, but that those he has spoken to in Pensacola, the area he represents, have backed the idea.
"This is simply a small battle in the entire war for the soul of this nation. On one side, we have the left, that for some reason, wants to divide and destroy this nation. On the other side we have constitutional conservatives who believe in championing the rights of the individual, freedom of speech, freedom of religion, equal protection under the law and constitution that limits this government by the consent of the governed," he told Fox.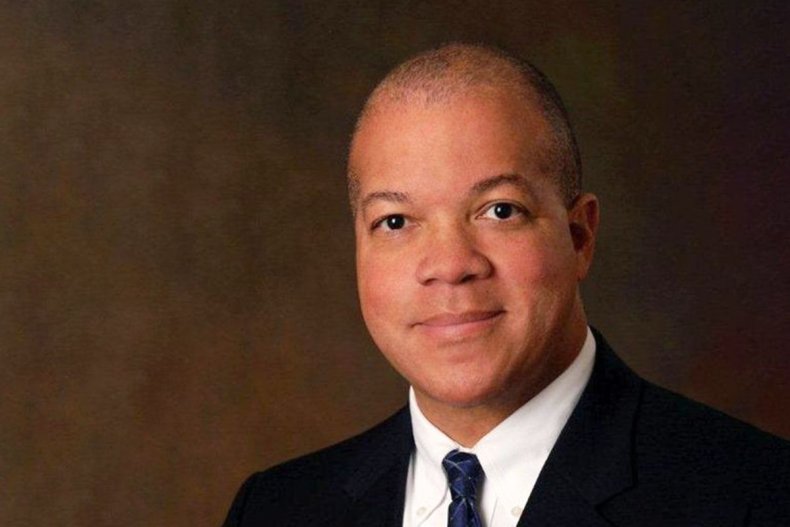 Hill said accusations that he backed putting up "monuments to slave owners" were nonsense, and that the idea that it was necessary to tear down these monuments "because they are offensive is nothing more than faked, feigned outrage. If you tear down a monument, that does not all of a sudden make you have a better job and education. Instead all it does is divide and destroy."
Hill is known for his efforts to move President Donald Trump's pickaxed Hollywood Walk of Fame star to Pensacola. The Miami New Times reported that Hill had often minimized the role of slavery in Confederate history.
Hill was first elected to the Florida House in 2013, in a special election following the death of Representative Clay Ford, a Republican. He faced Republican criticism on the campaign trail for comments against other conservatives that were deemed racist and sexist.
The Republican Liberty Congress said Hill had shared a social media post in which he questioned whether a female opponent could lead without ever having been a mother, the Miami New Times reported.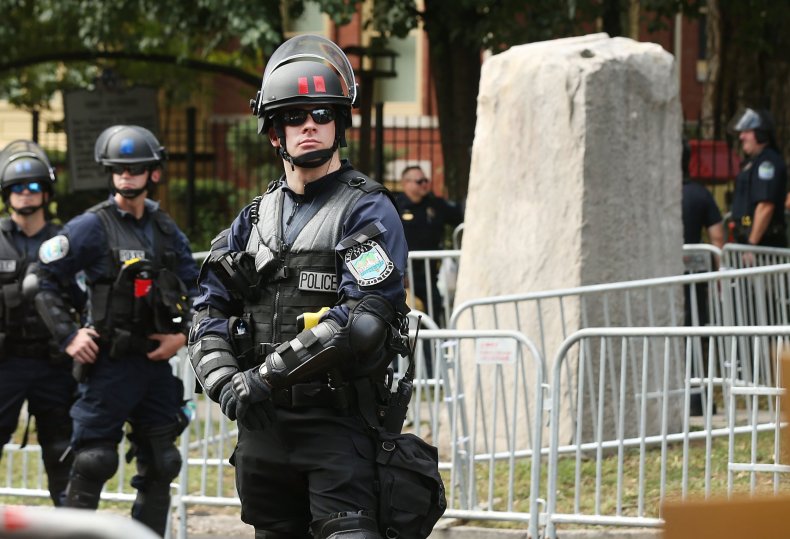 The issue of Confederate memorials has become politically charged in parts of the U.S. Those opposing the neo-Confederate movement say the memorials portray the Confederacy in a heroic light and downplay its defense of racism and slavery.
In December, staff went on strike at the University of North Carolina at Chapel Hill until the school abandoned a proposed plan to construct a building to house the Confederate monument, Silent Sam, Salon.com reported.
Activist David Porter, who led the charge in 2017 to have a Confederate statue removed from the Lake Eola Park in downtown Orlando said that he would continue to rally on the issue. "Those statues are a symbol of white supremacy," said Porter, according to Fox 35.
Earlier in December, commissioners in Jefferson County, West Virginia, voted to remove a controversial plaque honoring Confederate soldiers from the front of the courthouse, The Washington Post reported.