Arsenal Transfer News: Watch 'New Mario Balotelli' in Action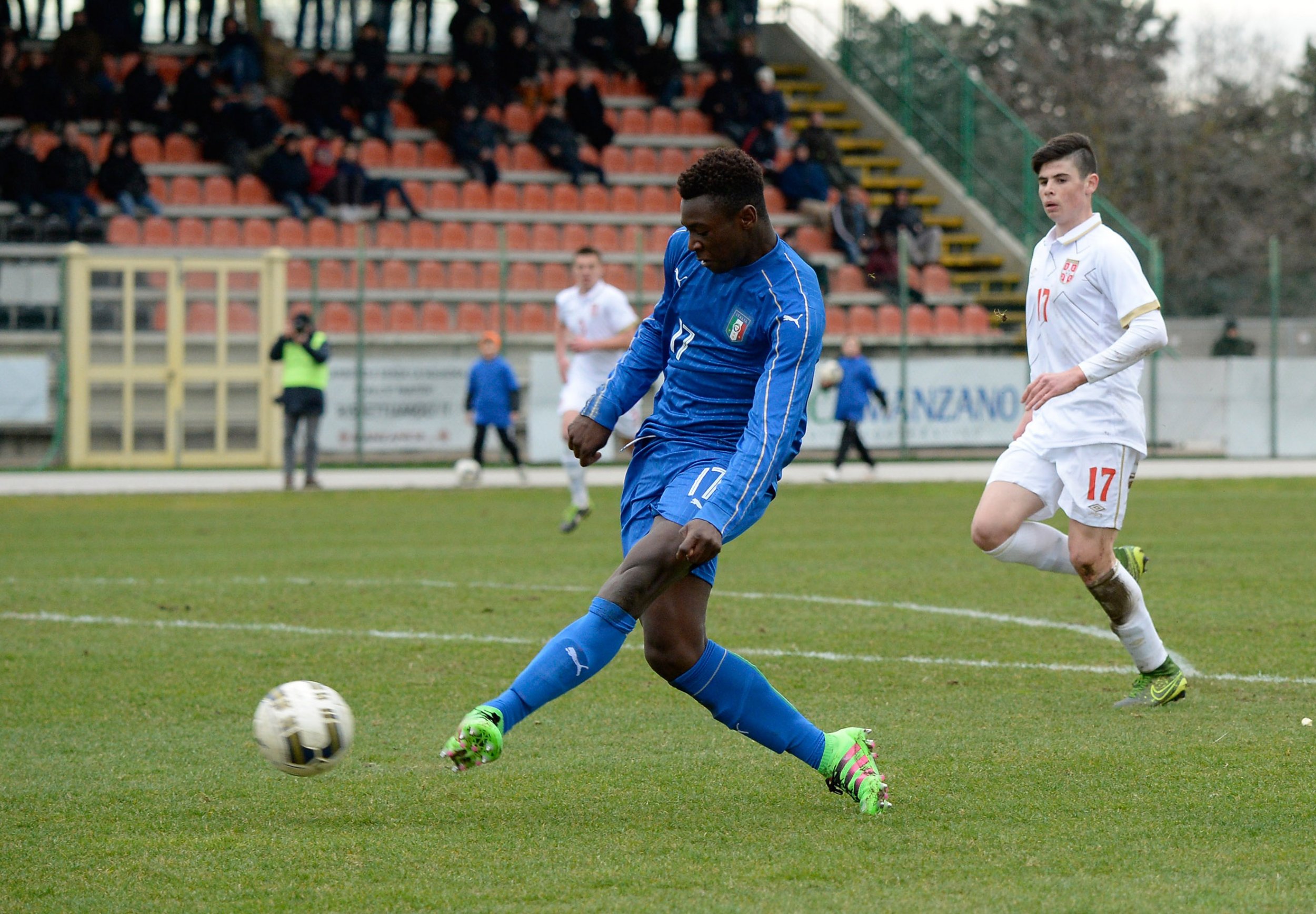 Does signing the "next Mario Balotelli" sound like a good idea?
The former Manchester City and Liverpool striker is a massive talent, of course, but throughout his career he has been plagued by behavioral issues like letting off fireworks through his bathroom window.
Balotelli's prowess on the field has never been in doubt, and according to Gazzetta Dello Sport Arsenal thinks it may have unearthed his successor, with none of the off-pitch baggage.
Moise Bioty Kean only turned 16 on February 28, and Juventus, the club with which he has grown up, is hoping to sign the half-Ivorian, half-Italian to his first professional contract.
That could prove a problem, however, with Arsenal, Manchester United and Manchester City all reportedly interested in the striker, who stands at 1.82 metres tall and has been capped by Italy Under-17s.
Arsenal is understood to have sent scouts to watch Bioty Kean in a Juventus Under-17 match earlier this week, and they will not have returned disappointed as he scored two goals.
Why has he attracted a moniker comparing him to one of Europe's most prodigious yet frustrating forwards? As a player, Bioty Kean shares many of Balotelli's better qualities. He has a thumping shot, a bull's strength and fine ability in the air.
Watch the video below to see why the Premier League's top clubs are reportedly queuing up for him.