WHO to Hold Another Emergency Meeting Over Global Monkeypox Epidemics
The World Health Organization (WHO) is due to hold an emergency committee meeting on Thursday at which it may decide whether monkeypox represents a global health emergency.
It will be the second time the emergency committee has convened over monkeypox, with the last meeting being held on June 23. At that time, it was decided that the monkeypox outbreak did not constitute a global health emergency, or Public Health Emergency of International Concern (PHEIC).
However, the situation has changed since then. At the time of the last WHO meeting, global monkeypox cases within the current outbreak stood at about 4,000, according to OurWorldInData. Now, that figure is more than 14,500, with over 2,100 in the United States, according to the U.S. Centers for Disease Control and Prevention (CDC).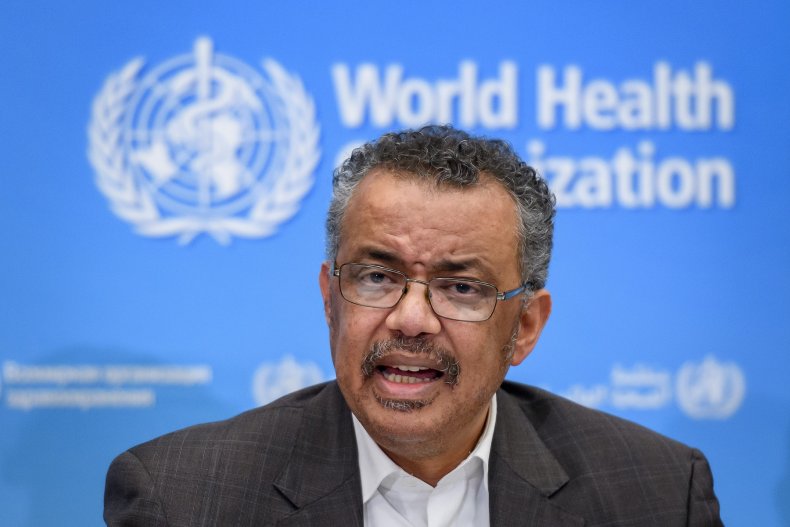 There have also been concerns that the international community is not acting fast enough, with Dr. Anthony Fauci, director of the U.S. National Institute of Allergy and Infectious Diseases (NIAID), telling CNN last Saturday that "we have to act like it will have the capability of spreading much more widely than it's spreading right now" and that "we've got to get the testing out there in a much, much more vigorous way."
Monkeypox is a viral disease that has existed for decades in West and Central Africa where it is endemic, though very occasionally a travel-related case might be detected elsewhere. It is so named because it was first detected in primates kept for research.
This year though, monkeypox has begun spreading around the world for the first time in people with no recent travel history to an endemic region. Experts still aren't sure why the virus has begun spreading like it has.
The WHO's second emergency committee meeting is due to be held on Thursday at 15:00 CEST (Central European Summer Time or 9 a.m. EDT). The committee is then expected to publish a statement in the days following the meeting.
A WHO media spokesperson told Newsweek that the meeting will not be to declare a pandemic—a term which has no specific legal definition—but will consider a global health emergency.
David Heymann, professor of infectious disease epidemiology at the London School of Hygiene and Tropical Medicine who will be present at Thursday's meeting, told Newsweek: "The WHO director-general has the authority to say 'based on my risk analysis this is a major problem, we have to deal with it to prevent a public health emergency.' He could say that, or he could say nothing.
"They would make a recommendation about travel tomorrow if there was a public health emergency. And also, they would make recommendations about what countries should be doing."
Monkeypox causes symptoms such as fever, headache, body aches, swollen lymph nodes, chills, exhaustion, and a rash that can look like pimples or blisters, according to the CDC. It spreads in different ways, including via direct contact with an infectious rash, prolonged face-to-face contact or intimate contact, and touching items that have been contaminated. In addition, pregnant women can spread the virus to their fetus. It's also possible to catch the virus from animals.
The current outbreak appears to be from the less severe of the two known clades [variants] of monkeypox: the west African clade and the central African clade, with the west African clade being milder.
"It's not the one that's the central African clade, which is a very serious infection with a 10% fatality rate," Heymann said.
Yet there are still many unknowns about the current outbreak, including where case numbers will go in the near future.
Eric Feigl-Ding, a public health epidemiologist, has speculated that cases are "on track to hit 100,000 in August." He also recently shared one model suggesting a million cases by September.
However, Heymann said it's impossible to say for sure. "It's very difficult to estimate based on an epidemiological model, because you have to make many assumptions," he said. "And nobody knows whether those assumptions are right or not."
Paul Hunter, professor of health protection at the Norwich School of Medicine at the University of East Anglia, echoed the point. "Do I think a million cases by September is likely? No," he told Newsweek. "Do I think we are bringing this under control already? No. Will the epidemic continue to grow for a while? Yes. Do I know when cases will start to fall? Not a clue!"
Correction, 7/21/22, 11:57 a.m. ET: This article has been corrected to clarify that Eric Feigl-Ding is no longer affiliated with the Harvard T.H. Chan School of Public Health.