Monkeypox Was Potential Problem We Ignored for Decades, Expert Says
The threat of monkeypox spreading across the world could have been avoided, had the danger not been ignored for decades, an epidemiology expert has argued.
Before now, monkeypox was only ever recorded in areas of Central and Western Africa, making the current outbreak highly unusual. Monkeypox has caused epidemics before, but the virus only caught global attention when it was confirmed to be spreading widely.
UCLA epidemiology professor Dr. Anne Rimoin told NPR that the virus has been a "potential problem for decades." However, responses were only initiated when it spread outside of rural Africa.
Rimoin has spent 20 years studying monkeypox in the Democratic Republic of Congo. She told NPR it has been "spreading in marginalized and vulnerable populations [in Africa] for decades," but nothing was done to prevent further spread.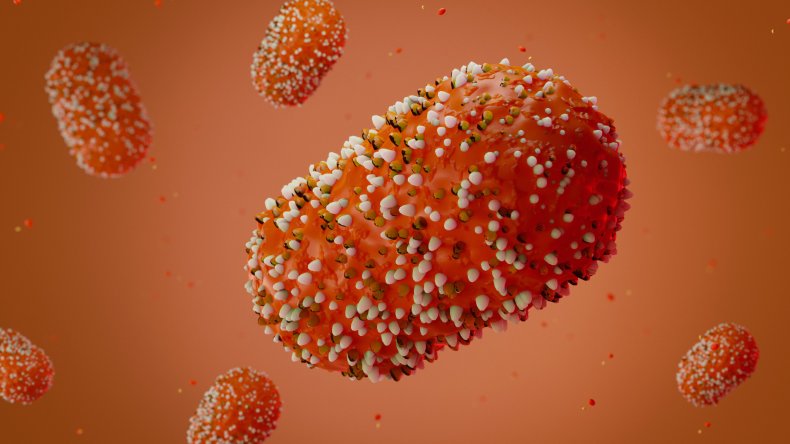 Monkeypox mainly spreads through close, physical contact. It is not usually fatal, though, in parts of Africa where the virus has been spreading for years, health officials suspect hundreds of deaths have been caused by the virus.
A severe outbreak occurred in 2017 in Nigeria, where there were 500 suspected cases of the virus. A particular strain causing severe cases in central Africa was thought to have a mortality rate of about 10 percent, according to the science journal Nature.
There are currently more than 750 confirmed cases in the U.S, according to data from the U.S. Centers for Disease Control and Prevention (CDC). Rimoin told NPR that she does not believe enough testing has been made available.
"If we do want to get in front of emerging infectious diseases, we are going to have to prioritize dealing with emerging global disease threats at the site where they are spreading early on," Rimoin said. "We are totally interconnected by trade and travel, population growth, population movement, and we cannot make the mistake again of thinking that an infection that's happening somewhere in a remote area of the world isn't going to affect us right at home...we will continue to be chasing behind them, and always be paying the price for not doing what's needed ahead of time."
The CDC has been criticized in its handling of the outbreak after its mask guidance caused confusion. The body previously advised travelers to wear a mask to protect themselves from monkeypox, which caused confusion over whether the virus can be airborne or not.
Dr. Deborah Birx, who served as White House Coronavirus Response Coordinator in the Trump administration from 2020 to 2021, previously told Newsweek that racial issues have emerged during the monkeypox outbreak.
"There's a difference between black and brown and white skin. From the very beginning...we shouldn't have been putting up pictures of just black and brown skin," she said.
Rising cases in densely populated areas such as New York City have also caused concern.
There is a vaccine that prevents severe symptoms of monkeypox, though it is currently in extremely limited supply. A vaccine rollout in New York City was recently criticized after technical issues caused the site used to sign up for vaccination appointments to crash shortly after launching on Tuesday. Fourteen thousand more vaccine doses are expected to arrive in the city in the coming weeks.