Who is Montia Sabbag? Kevin Hart Sex Tape Partner Sues for $60 Million, Claims Comedian Used Tape for Publicity
Kevin Hart is being sued for $60 million by the woman who appeared with him in a 2017 sex tape.
Montia Sabbag claims Hart knew their illicit encounter in a Las Vegas hotel room was being filmed and that Hart used the subsequent scandal for publicity to promote his Irresponsible Tour standup show "and to increase his overall pop culture status."
In 2017, Hart said he was being extorted for money by someone who threatened to leak the four-minute video. Hart's former friend Jonathan Todd Jackson was charged with attempting to export the Jumanji: Welcome to the Jungle star in May 2018. In September 2018, Jackson pleaded not guilty.
However, in the lawsuit seen by People, Sabbag claims Hart knew the encounter was being filmed and allowed Jackson access to the hotel room to set up a video camera.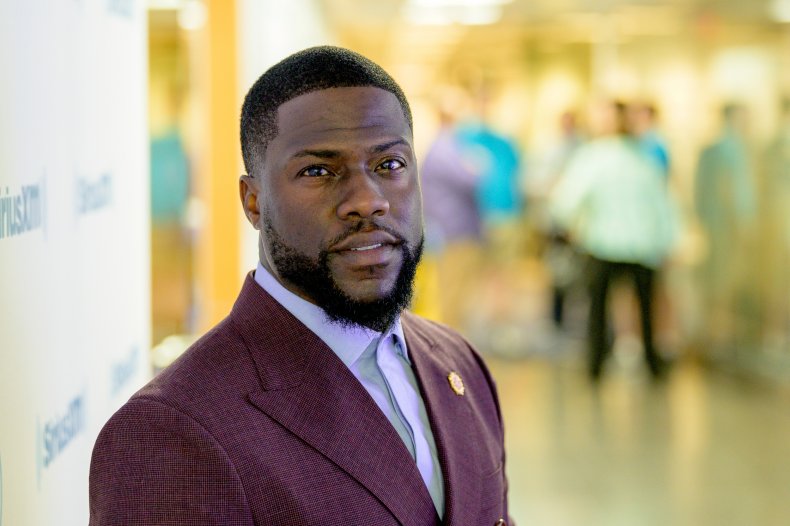 Who is Montia Sabbag?
In September 2017, Sabbag came forward to protest her innocence in the extortion plot concerning Hart.
Appearing at a press conference alongside high-powered attorney Lisa Bloom, Sabbag said: "I am not an extortionist. I had nothing to do with these recordings."
In the new court filing, Sabbag is asking for $60 million in damages for what she claims is intentional infliction of emotional distress, negligence and invasion of privacy.
Sabbag is demanding a trial by jury, People reports.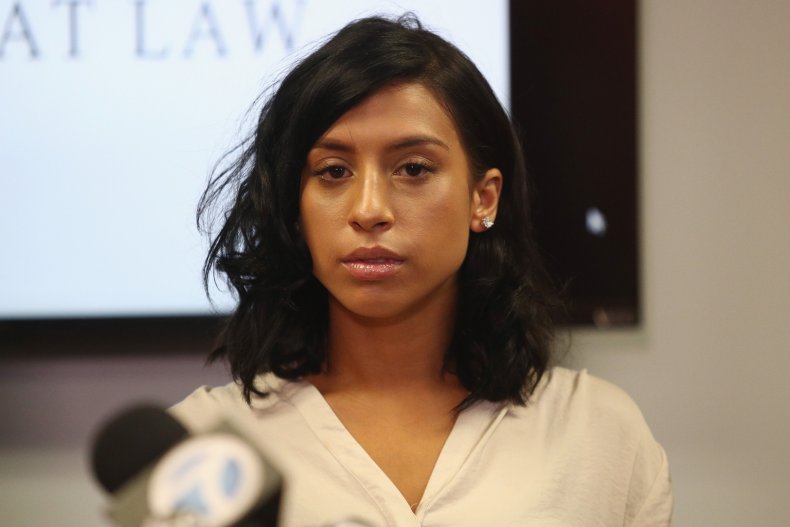 Hart publicly acknowledged that he cheated on his wife Eniko Hart while she was pregnant with their son Kenzo, and apologized to his spouse and children, in an Instagram video.
In the video, Hart said he was the victim of an attempted extortion plot.
In December 2017, Hart said he was "guilty" of infidelity, telling Power 105.1 FM's The Breakfast Club program, "Regardless of how it happened and what was involved, the s**t that I can't talk about, I'm guilty. I'm wrong."
"It's beyond irresponsible. There's no way around it. The best way to do is just address it, right on," said Hart. "That's Kevin Hart in his dumbest moment. That's not the finest hour of my life. With that being said, you make your bed, you lay in it. You can't say, 'What were you thinking?' because you weren't thinking."
The comedian added: "You don't plan to f**k up. You f**k up and then you go, oh s**t, I f***ed up. I'm gonna go home, I'm gonna address it, I'm gonna make my wife fully aware of what's going on in the situation that I have now put us in and I'm hoping that she has a heart to where she can forgive me and understand that this is not going to be a reoccurring thing and allow me to recover from my f***ing massive mistake."
Hart is currently recovering from serious injuries sustained in a car crash on September 1.
Hart and two others were hurt when their car veered off the road and plummeted down an embankment.