Who is Muhammad Syed? Main Suspect in Murders of Muslim Men Identified
Albuquerque authorities have detained a primary suspect in the recent killing of at least two of four Muslim men, and have identified him as 51-year-old Muhammad Syed.
Albuquerque Police Department (APD) Chief Harold Medina announced on Twitter Tuesday afternoon, "We tracked down the vehicle believed to be involved in a recent murder of a Muslim man in Albuquerque. The driver was detained and he is our primary suspect for the murders. We will update the media later this afternoon."
In a press conference on Tuesday evening, Medina said, "Thank you everybody for being here to solve this crime that made our community feel like it was under attack. We came together like we always do in the one Albuquerque spirit...We arrested and charged 51-year-old Muhammad Syed and charged him for the murder of two Muslim men in our community."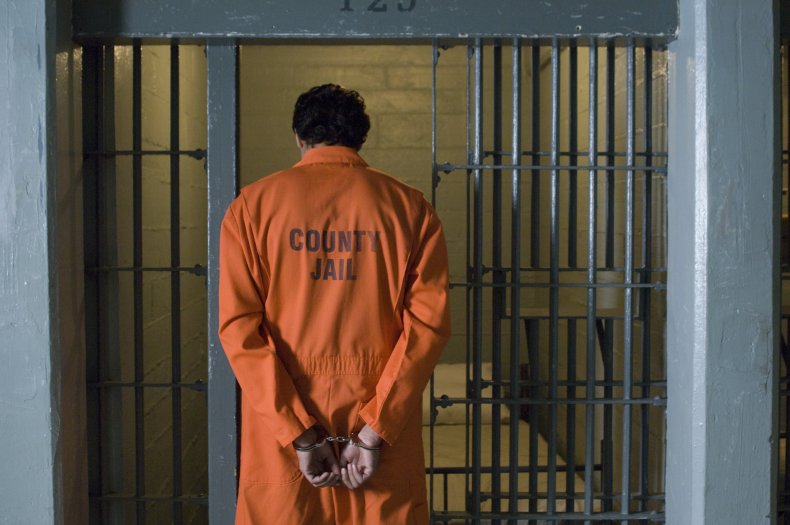 The Murders of Muslim Men in Albuquerque
On Saturday, August 6, the APD announced that it was investigating the murder of a Muslim man named Naeem Hussain, 25, stating that officers responded to the scene for reports of a shooting on Friday, and Hussain was pronounced deceased.
"Investigators believe Friday's murder may be connected to three recent murders of Muslim men also from South Asia," the APD had said in a press release.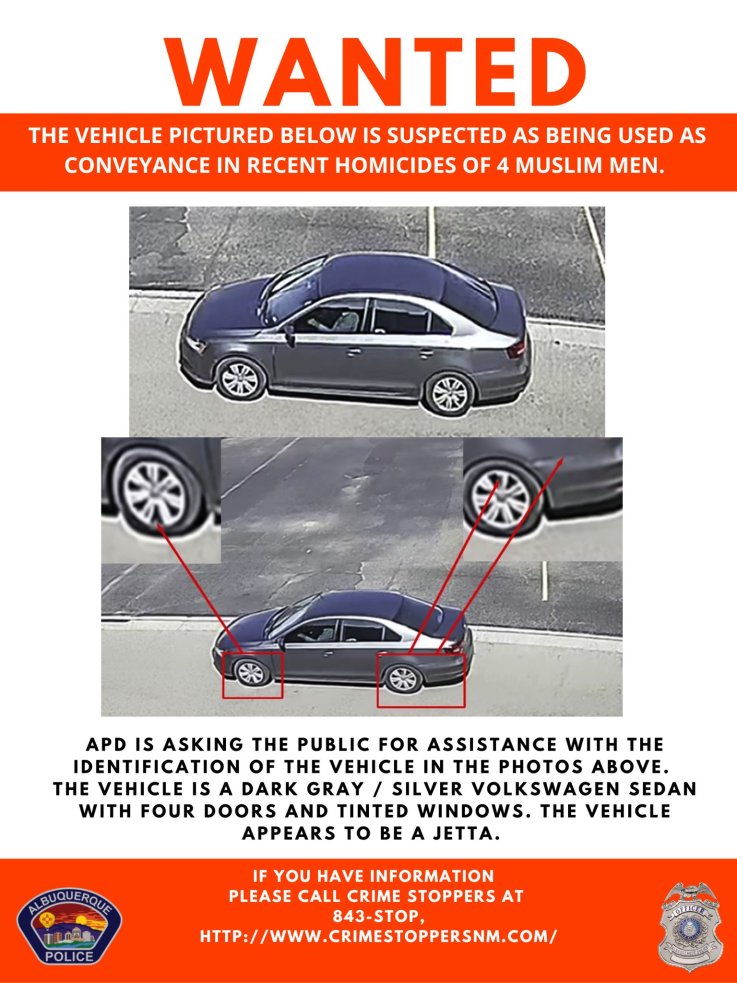 Police apprehended the driver of this vehicle of interest in connection to the murders of four Muslim men. The photo above was released by the Albuquerque Police Department this week.
Albuquerque Police Department/Twitter/Albuquerque Police Department/Twitter
Detectives determined shortly after that there is a connection between the most recent murder and the murder of Muhammed Afzaal Hussain, 27 on August 1, as well as the murder of Aftab Hussein, 41, which occurred on July 26, 2022. Both men were from Pakistan and Muslim.
Detectives are also trying to determine if there is a connection to the fourth murder of a Muslim man, which took place in November 2021. The victim of the November murder was identified as a Muslim from Afghanistan named Mohammad Ahmadi.
A vehicle of interest had been identified, and a $30,000 reward for information regarding the vehicle was offered. On Tuesday, police found Saeed and determined him to be the driver of the car. Syed was charged with the killing of Aftab Hussein and Muhammed Afzaal Hussain.
The Motive
It is suspected that Syed is a Sunni Muslim, and had been targeting Shiite Muslims in a kind of interpersonal conflict. Detectives discovered evidence that Syed may have also known several of the victims in some way, they said on Twitter.
In a statement following the incidents last week, the Council on American-Islamic Relations (CAIR) National Deputy Director Edward Ahmed Mitchell said, "The lives of Albuquerque Muslims are in danger. Whoever is responsible for this horrific, hateful shooting spree must be identified and stopped—now."
U.S. President Joe Biden also issued a statement, saying in a tweet, "I am angered and saddened by the horrific killings of four Muslim men in Albuquerque. While we await a full investigation, my prayers are with the victims' families, and my Administration stands strongly with the Muslim community. These hateful attacks have no place in America."
New Mexico Governor Michelle Lujan Grisham also wrote in a tweet, "This community deserves justice, and we must and will deliver it."
Newsweek reached out to the Albuquerque Police Department for additional comment.