Who Is Nicole Shanahan? Sergey Brin's Wife Named in Elon Musk Allegations
Elon Musk on Sunday denied a weekend report that he had an affair with Nicole Shanahan, the estranged wife of Google co-founder Sergey Brin. Even so, the rumors have generated interest in the details of Shanahan's life.
Shanahan has had many titles, including entrepreneur, philanthropist and attorney. Business Insider wrote that she was first publicly linked to Brin in 2015, when the two attended a wedding together in Jamaica that also included such bold-faced names on the guest list as Kate Winslet, Richard Branson and the U.K.'s Princess Eugenie. The couple wed in 2018 but separated in late 2021, and Brin filed for divorce in January 2022.
In court documents, Brin cited "irreconcilable differences" for the split, but The Wall Street Journal reported on Sunday that the split was caused by Shanahan and Musk's "brief affair."
The Tesla CEO denied the allegations in a Sunday night tweet and said he remains close with Brin.
"This is total bs. Sergey and I are friends and were at a party together last night!" Musk wrote. "I've only seen Nicole twice in three years, both times with many other people around. Nothing romantic."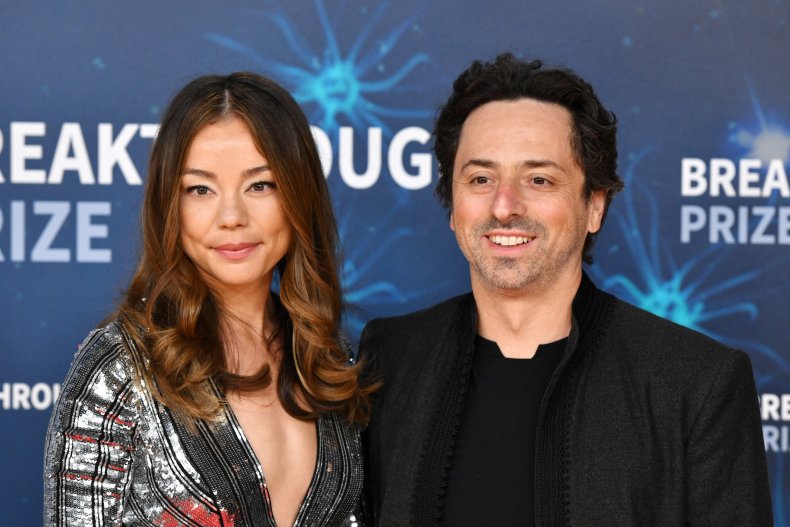 Shanahan's LinkedIn page offers some information about her. It says that she is an attorney based in California and a research fellow at CodeX. The latter is a center created in partnership between Stanford Law School and the university's Computer Science Department. Its website describes it as an effort for "researchers, lawyers, entrepreneurs and technologists to work side-by-side to advance the frontier of legal technology, bringing new levels of legal efficiency, transparency, and access to legal systems around the world."
Shanahan is also the founder and CEO of the legal tech company ClearAccessIP and president of the Bia-Echo Foundation, a charitable organization.
The Chronicle of Philanthropy wrote in September 2019 that Shanahan announced she would give $100 million to "programs that help women become pregnant later in life, that aim to overhaul the criminal-justice system, and that address the effects of climate change."
In a May 2021 profile in San Francisco magazine, Shanahan discussed overcoming adversity during her upbringing.
"As a kid, I really had to figure out how the world works on my own," she said. "My dad was diagnosed with bipolar schizophrenia when I was 9, and my Chinese-born mom had only been in the United States for two years when I was born."
Shanahan continued, "I had two unemployed parents for the majority of my childhood, so not only was there no money, there was almost no parental guidance, and as you can imagine with a mentally ill father, there was lots of chaos and fear."
Though Shanahan has publicly discussed fertility struggles in the past, she gave birth to a daughter with Brin. The Wall Street Journal wrote that there has been some conflict in regards to the couple's prenuptial agreement. Brin's side reportedly said Shanahan is asking for more money than the agreement says she is entitled to, while her representatives say she is asking for only a small amount of Brin's reported $95 billion fortune.
Newsweek reached out to Shanahan via CodeX for comment.