Who Is 'Putin's Chef'? Yevgeny Prigozhin Sanctioned by Treasury Department for Russian Election Meddling
The Treasury Department sanctioned a Russian national nicknamed Putin's Chef on Thursday as part of new measures against individuals and entities accused of directly meddling in the 2016 U.S. election.
The new sanctions name Yevgeny Prigozhin and 12 other individuals linked to the Russian troll farm known as the Internet Research Agency (IRA). The agency was the main hub of Russia's social media attacks on the U.S. in order to influence the presidential election. Prigozhin funded IRA's activities, according to the Treasury Department, which also noted he had previously been sanctioned in December 2016 over the situation in Ukraine.
A total of 19 individuals and five entities were named in the new sanctions.
"The administration is confronting and countering malign Russian cyber activity, including their attempted interference in U.S. elections, destructive cyberattacks and intrusions targeting critical infrastructure," Treasury Secretary Steven T. Mnuchin said in a statement. "These targeted sanctions are a part of a broader effort to address the ongoing nefarious attacks emanating from Russia."
The sanctions are the strongest response by the Trump administration against Russian election interference. The president was previously criticized of not being forceful enough on the issue of Russian meddling in U.S. elections.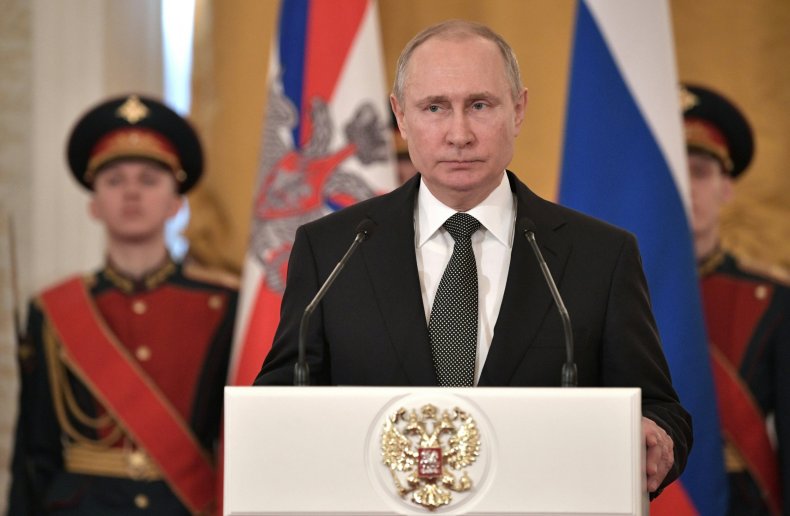 Prigozhin, 56, was previously one of the 13 Russian nationals and three Russian entities indicted last month by U.S. Special Counsel Robert Mueller's probe of Russian election meddling.
The Treasury's addition of Prigozhin fell under the Countering America's Adversaries Through Sanctions Act, or CAATSA, which was passed by Congress last summer. Trump signed the measure into law but challenged its constitutionality, since it gave Congress the power of review over any sanctions the president might lift on a particular country.
Prigozhin, who earned his nickname by growing a restaurant empire, previously spent nine years in a Soviet prison on a robbery charge. He has denied accusations of election meddling, but his closeness to Putin is well-known. Prigozhin is known as the man Putin turns to for difficult or morally questionable tasks, according to The New York Times.