Who is Rachel Crooks? Trump Sexual Misconduct Accuser Enters Ohio Race in District President Carried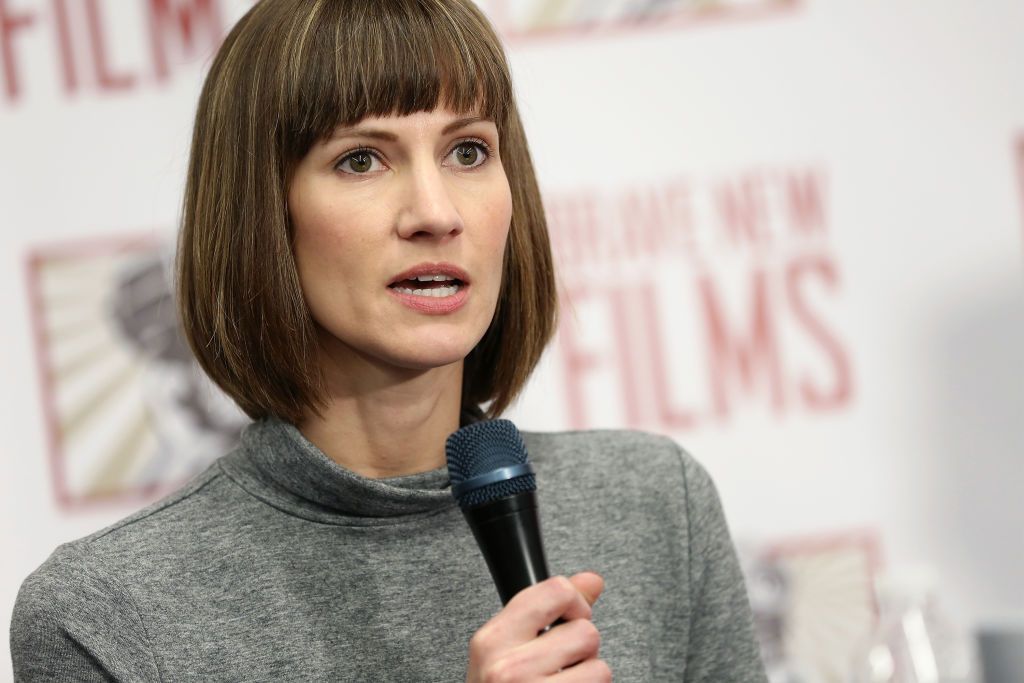 In the weeks before President Donald Trump won the 2016 election, 35-year-old Rachel Crooks accused him of kissing her "directly on the mouth" and regarding her as "insignificant." In 2018, Crooks will run for office in Ohio's 88th district—a challenge of sorts to the rural community that gave Trump more than 61 percent of the vote over Democratic challenger Hillary Clinton.
Crooks' sexual misconduct accusations—first reported by The New York Times—did not deter Trump from assuming presidency, nor did it keep Sandusky County and Seneca County from voting for him. Trump escaping any consequences encouraged Crooks to run for Ohio's House of Representatives as a Democrat, she told Cosmopolitan.com.
"I think my voice should have been heard then, and I'll still fight for it to be heard now," Crooks told Cosmopolitan, who first reported her candidacy. "Americans are really upset with politics as usual, and I want to be a voice for them."
Crooks is the director of international student recruitment at Heidelberg University in Ohio, according to her LinkedIn. Her 12-year background in higher education formed several of her policy priorities, including an interest in fixing the state's underfunded public education system and ensuring access to affordable healthcare, she told Cosmopolitan.
Crooks will challenge two-term Republican incumbent Bill Reineke. The primary election for her to carry the Democratic spot is scheduled for May 8. If she emerges as the Democratic nominee, Crooks will face Reineke in the November 6 election. Crooks boasts the support of the state's Democratic Party.
"I think like a lot of women, because we've been historically underrepresented in politics, I didn't necessarily see myself in this role," Crooks told Cosmopolitan. "But multiple people encouraged and said, 'I think you would be great.' Once you hear it a few times, you start to believe it a little bit, and fully consider it. Once I sat down and mulled it over, I felt like it really was a duty that I had, that I should take on this responsibility firsthand and try to make a difference for other people."
Crooks gained national attention in October 2016 when she shared a story of when she worked as a 22-year-old receptionist and Trump kissed her cheeks and mouth upon introduction. Immediately after, she called her sister, Brianne Webb, who told her "that is not normal."
Trump has denied the sexual misconduct accusations made by Crooks and nearly 20 other women.