Amid the news that Attorney General Jeff Sessions had been forced out on Wednesday, oddsmakers nearly immediately put out betting odds on who would replace him. It seems that Rudy Giuliani—lawyer to President Donald Trump and former New York City mayor—and failed Kansas gubernatorial candidate Kris Kobach are considered the favorites to land the position.
Here were the odds listed by Bovada for the question, "Who will be the next Attorney General?"
-Rudy Giuliani 3-1
-[Kris] Kobach 4-1
-Scott Walker 9-2
-Alex Azar 5-1
-Steven Bradbury 11-2
-Bill Barr 13-2
-John Sullivan 15-2
-Janice Rogers Brown 8-1
-Rod Rosenstein 25-1
Trump announced, via Twitter, of course, that Jeff Sessions's chief of staff would be acting attorney general. The president posted in a series of tweets: "We are pleased to announce that Matthew G. Whitaker, Chief of Staff to Attorney General Jeff Sessions at the Department of Justice, will become our new Acting Attorney General of the United States. He will serve our Country well.......We thank Attorney General Jeff Sessions for his service, and wish him well! A permanent replacement will be nominated at a later date."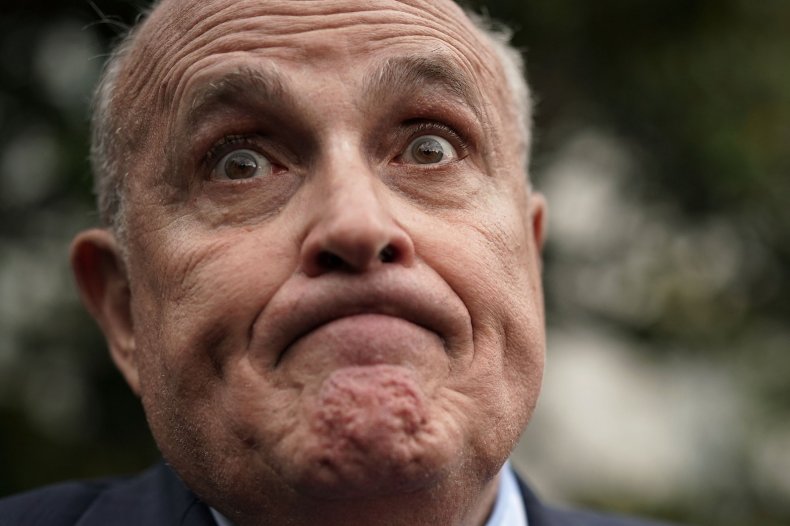 Giuliani, now apparently considered the favorite to take over as attorney general, previously lobbied for the job after Trump won the presidency in 2016. "There's probably nobody that knows the Justice Department better than me," he said on CNN at the time.
Whoever replaces Sessions will likely be watched closely by Republicans and Democrats alike, especially with the ongoing Russia probe from Special Counsel Robert Mueller. Minority Leader Chuck Schumer said on Wednesday that any interference with that investigation would be a "Constitutional crisis."
"Protecting Mueller and his investigation is paramount," he said to reporters.
Whitaker, who is now expected to oversee the Mueller probe as acting attorney general, had previously called for the scope of the special counsel's investigation to be limited.