Who Is Richard Strauss? Ohio State Has at Least 100 Accounts of Sexual Abuse by Former Doctor
Ohio State University has collected at least 100 firsthand accounts from former students of alleged sexual misconduct by former university doctor Richard Strauss, the university announced on Friday. In April, Ohio State announced it was launching an investigation, led by law firm Perkins Coie, into Strauss and the alleged abuse.
Strauss, who died by suicide in 2005, is accused of sexually abusing members of the university's wrestling team, as well as athletes in 14 other sports and students visiting Student Health Services during his 20 years at OSU. He is alleged to have used medical examinations as a guise for assaulting male student athletes.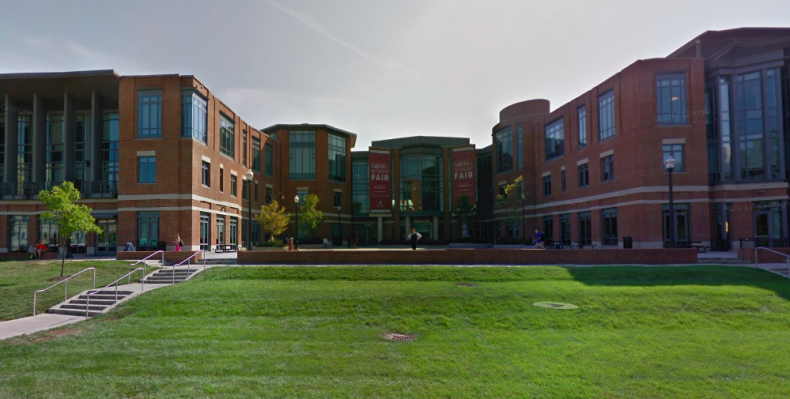 More than 200 former students and staff who are believed to have information regarding the allegations have been interviewed by investigators from Perkins Coie, the university announced Friday. Ohio State added that investigators plan to conduct more than 100 additional interviews, The Columbus Dispatch said.
The university is "in regular communication" with the Franklin County Prosecutor's Office, it said.
OSU was hit by two class-action lawsuits on Monday and Tuesday that accused the university of ignoring complaints about the sexual abuse. Four former OSU wrestlers claimed they were "sexually assaulted, battered, molested, and/or harassed" by Strauss.
The lawsuit claimed the doctor may have abused or harassed "1,500 to 2,500 male student-athletes" during the 20 years he worked for the university.
In a second lawsuit, a former OSU wrestler identified as John Doe 1 said Strauss sexually harassed and inappropriately touched him. John Doe 1 also claimed the doctor photographed him and "regularly" measured his scrotum.
Representative Jim Jordan of Ohio, who is a former OSU assistant wrestling coach, was accused of knowing about Strauss's abuse and doing nothing about it. Jordan vehemently denied the allegations.
Investigators have determined that Strauss established a private medical practice in Columbus, where there have also been reports of sexual misconduct. The investigation is also working to determine whether the doctor may have examined high school students during his tenure at OSU, The Columbus Dispatch wrote.
In a message to students, faculty and staff, Ohio State President Michael V. Drake said that many of the allegations reported by the media "have been profoundly disturbing.
"We are grateful to those who have come forward and remain deeply concerned for anyone who may have been affected by Dr. Strauss' actions," Drake said. "We remain steadfastly committed to uncovering the truth."
The university's statement said the investigative team is using a "trauma-informed approach," which involves not reaching out to prospective victims directly so as to not re-traumatize those affected. OSU urged anyone with information about Strauss or the abuse to contact investigators at osu@perkinscoi.com.