A stock market tug-of-war is underway between small private investors organized on Reddit and wealthy hedge fund bosses on Wall Street.
They're each pulling on different ends on the value of shares in video game retailer GameStop: private investors hoping it goes up; hedge funds hoping it goes down.
The man who has arguably gained most from the tussle? Ryan Cohen—the largest share-owner in the company.
The 35-year-old reportedly owns 9 million shares bought in 2020 at an average price of $8.43 for a total cost of $76 million at the time, according to Bloomberg data.
At Wednesday's end of day $347.51, Cohen's shares were worth $3.1 billion. That's a 4,000 percent return on his investment.
And it's not the first time he has made $3 billion, although last time he cashed out.
Here Newsweek profiles the former boss of online pet food retailer Chewy, and takes a closer look at his investment with GameStop
Cohen had not replied when contacted by Newsweek ahead of publication.
Who is Ryan Cohen?
The son of a glassware importer, Cohen grew up in Montreal. He started building websites by the time he was 14, with his father becoming his first client before other local ventures followed.
"That was how I began to understand business and the importance of delivering the best customer experience," he told CNBC Make It in August last year.
By 15, he was reportedly making thousands a month from affiliate-link websites he built.
He launched Chewy in 2011 with co-founder Michael Day. About two years later, the pair raised $15 million after investor Larry Cheng visited their office en route to Disney World.
"From that point on, the mission was larger," he wrote of the moment for the Harvard Business Review magazine in early 2020.
"I was even more committed to making Chewy an industry leader, because it was no longer just our own money on the line. Larry had gone out on a limb for us. I felt that responsibility."
He would go on to sell the company in one of the biggest e-commerce sales in history. PetSmart reportedly paid $3.35 billion for the company on April 18, 2017—exactly 1,300 days after Cohen and his partner secured his first major investment.
Discussing the sale in a phone interview with Forbes last year, he told how he was inspired by a letter written by Jeff Bezos to Amazon shareholders.
That online retail giant was one he wanted to emulate and beat with the addition of a human touch, "we're human, we get it, unlike Amazon," he told the magazine.
"Whenever there's a lot of skepticism, it usually means there's a lot of white space. In the case of Chewy, there was white space because no one wanted to invest in someone going head to head against Amazon."
What's his involvement in GameStop?
After the sale, Cohen took a brief hiatus from frontline business dealings.
His return to the fore came with the somewhat surprising investment in struggling video game retailer GameStop.
Many analysts considered its stores as outdated as former video rental company Blockbuster. A point noted by Cohen in a typical single emoji Twitter post earlier this month.
GameStop's shares sunk to $2.80 in April amid a coronavirus pandemic slump.
In a letter to the company's board in November, Cohen called for a strategic review to create a credible roadmap for limiting costs, prioritizing profitable retail locations and building its e-commerce wing.
Cohen invested in GameStop again shortly before Christmas 2020, when a company owned by the entrepreneur paid $37 million for 2.5 million more shares, regulatory filings show.
By the end of the month, he owned 9 million shares bought at an average price of $8.43 for a total cost of $76 million at the time.
With the project seemingly underway, the company's share price soared this week.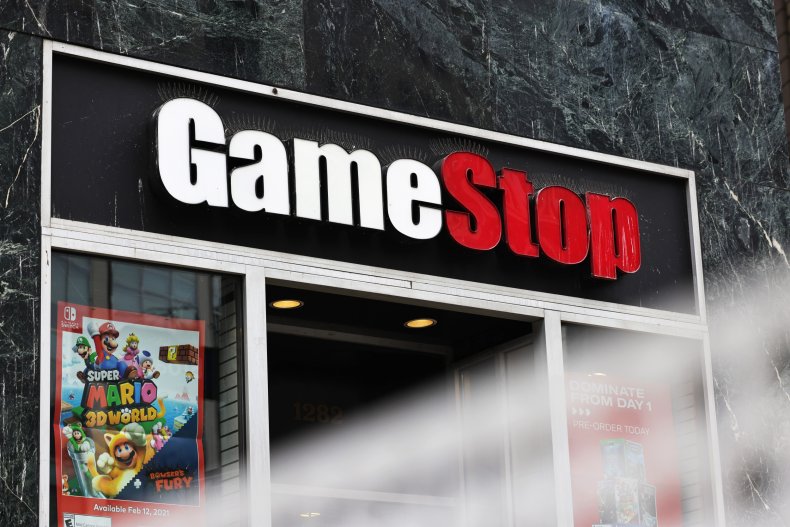 Would he sell up? And what would he do with the proceeds if he did?
Cohen has not responded to Newsweek's request for comment, but as he told CNBC last summer: "Just as important as making extra money with a side business is saving. My father showed me how to invest and only spend what is left after saving."
Not bad for a side business.
This graphic, produced by Statista, shows the world's highest-earning hedge fund managers.