Who Is Sahle-Work Zewde? Ethiopia Appoints Africa's Only Woman President
Ethiopia appointed Sahle-Work Zewde as its first female president on Thursday, also making the career diplomat the only serving female head of state in Africa.
Although the role is largely ceremonial, as the country's prime minister holds the most power, the position still comes with significant social and political influence. The unanimous decision by the nation's parliament also came just after Prime Minister Abiy Ahmed, who was elected in April, appointed a new 20-member cabinet—half of which were women—earlier this month.
Accepting her new role, Sahle-Work emphasized that she would focus on women's issues and push for continued reforms in her new role.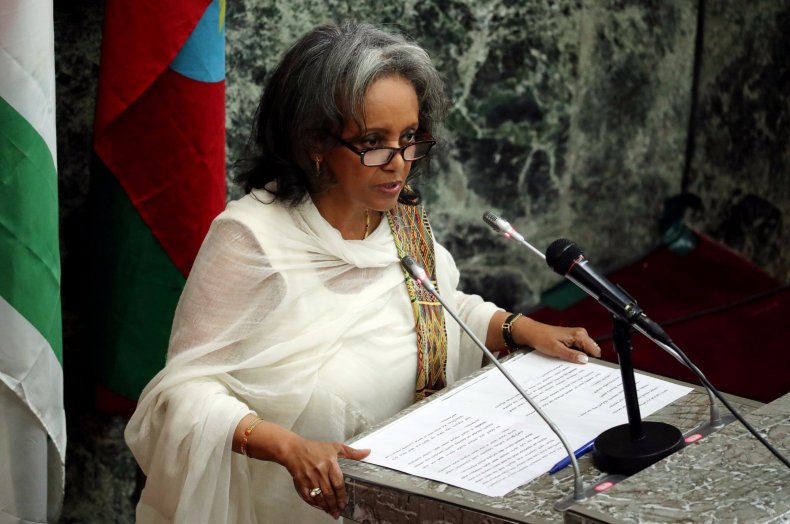 "If the current change in Ethiopia is headed equally by both men and women, it can sustain its momentum and realize a prosperous Ethiopia free of religious, ethnic and gender discrimination," she said, according to Al Jazeera. "The absence of peace victimizes firstly women, so during my tenure I will emphasize women's roles in ensuring peace and the dividends of peace for women," she added.
Fitsum Arega, the prime minister's chief of staff, hailed the new president's appointment on Twitter, highlighting that Sahle-Work is the "first female head of state in modern Ethiopia," Reuters reported.
"In a patriarchal society such as ours, the appointment of a female head of state not only sets the standard for the future but also normalizes women as decision-makers in public life," Arega wrote.
Sahle-Work, 68, was born in the Ethiopian capital of Addis Ababa, and previously lead the United Nations office in Kenya. She also served as Ethiopia's ambassador to several countries including France, Senegal and Djibouti. She studied in France and is fluent in French, English and Amharic, the main language of Ethiopia.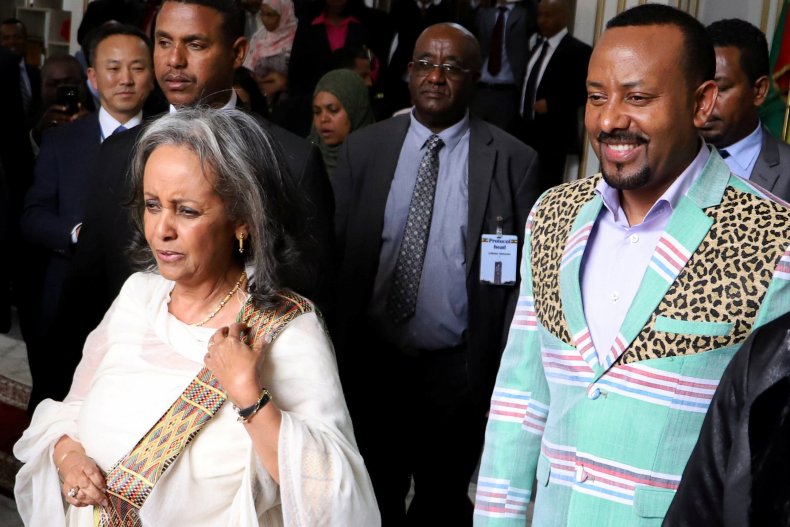 The new president has replaced Mulatu Teshome, who resigned from his six-year term one year early, saying he wanted to be part of the country's reforms and changes. Sahle-Work, who is expected to serve two six-year terms, praised her predecessor in her Thursday remarks.
"Mulatu has shown us the way for change and hope, he has shown life continues before and after leaving power," she said. "I call on others to heed his example and be ready for change."
Although Sahle-Work is now the only serving female president or head of state in Africa, she is not the first. Until March, Ameenah Gurib-Fakim served as the president of Mauritius, the BBC reported. She resigned amid an expenses scandal in which she denied any wrongdoing. Ellen Johnson Sirleaf, who served as the president of Liberia from 2006 to 2018, was the first woman elected head of state in modern Africa.