Who Should Play in the XFL? 5 Player Ideas After Vince McMahon Announces Return of NFL-Challenging League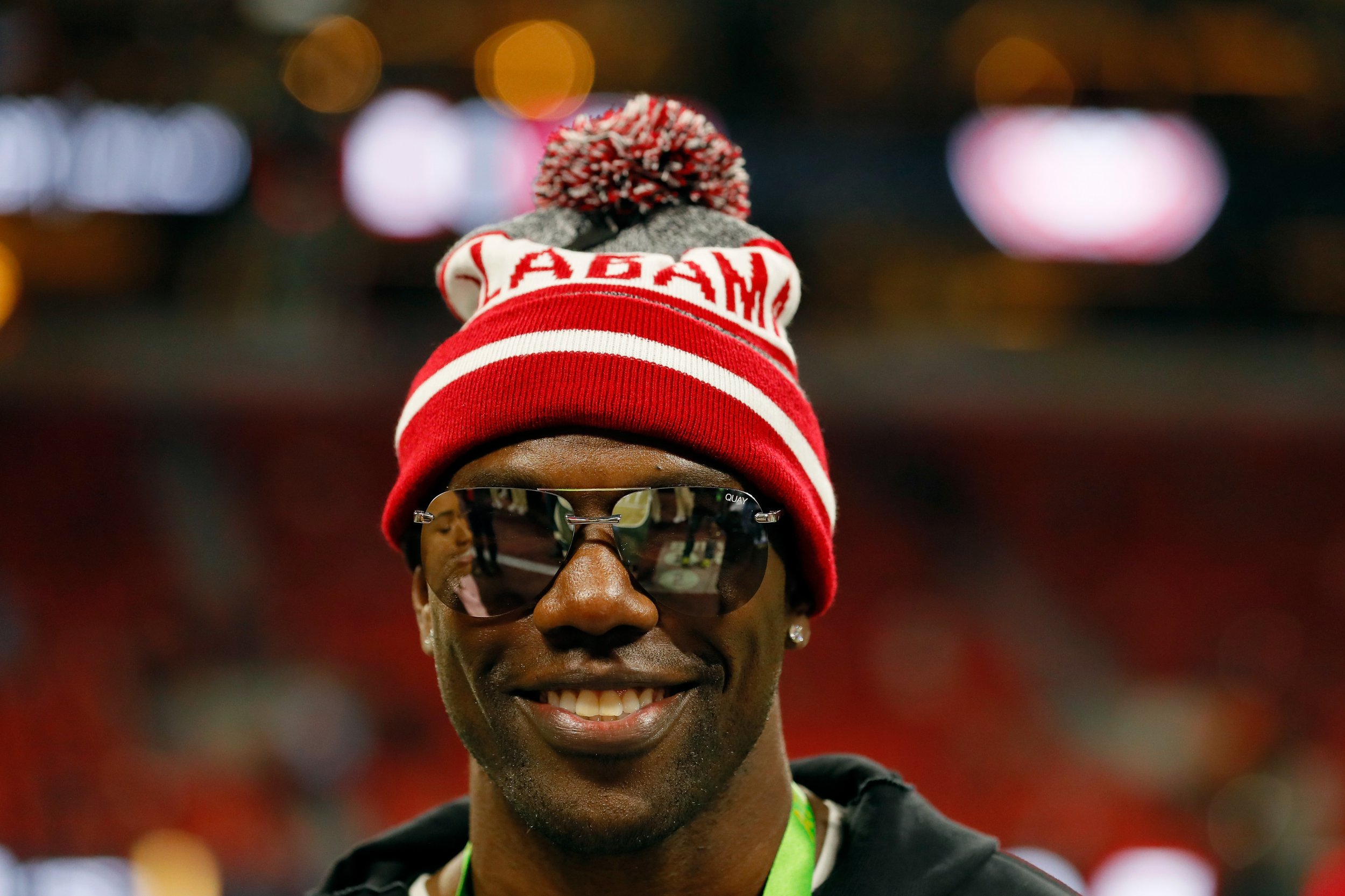 The XFL is coming back! Sure, not until 2020. But in WWE chief Vince McMahon's announcement on Thursday, it was clear he was serious about reviving the failed football league.
The original XFL existed for one season, in 2001. It had a TV deal with NBC and was billed as the more fun, more violent NFL competitor. But it fizzled out amid struggles to differentiate itself from the NFL, if not in the ratings than in fan loyalty. It wasn't a total failure, though. Rod Smart became a proto-meme thanks to taking the field in a jersey with the name "HE HATE ME" on the back. Tommy Maddox, the first and only XFL MVP, got a second shot at the NFL with the Pittsburgh Steelers. (He was eventually replaced by Ben Roethlisberger.) And... Yeah, OK, that's about it.
When it comes to XFL 2.0, maybe some star power could help get it off the ground. There are certainly some guys out there who could use the work—I mean, who have name recognition! Here are a few pros who could add some sizzle to the new XFL.
Johnny Manziel
This is so obvious it hurts. The tweets about Johnny Football started nearly the second the XFL reports surfaced. He even posted about it on Instagram. The former Cleveland Brown burned out of the NFL amid an apparent problem with substance abuse and lackluster play. He also faced assault charges by his former girlfriend, which were ultimately dropped under the condition the quarterback complete courses in substance abuse and anger management.
Despite his troubles both on the field and off, the former Heisman-Trophy-winner has remained a fan favorite. When he played at Texas A&M, Manziel was dynamic and a thrill to watch. This year he flirted with the Canadian Football League and promoted the hashtag #ComebackSzn (comeback season) on social media. So maybe by the time the XFL launches he'll be ready to chuck the old pigskin around on American soil. He already has the nickname and WWE-like money-rubbing hand gesture.
But there's a complication: The XFL might not want Manziel. When asked about the quarterback in Thursday's call, McMahon said anybody with a criminal record wouldn't be allowed in his league. "You want someone who does not have any criminality whatsoever associated with them," McMahon said.
So Manziel looks like he's out. But 2020 is still a ways off, which gives some marketing exec time to convince everyone how much money they could all make off Johhny Football.
Robert Griffin III
The former Washington and Cleveland quarterback could potentially revive his career with the XFL after struggling to regain his form after a knee injury. He was drafted No. 2 overall in 2012 and was thrilling as a rookie, but he strugggled through injuries and recoveries and was mostly mediocre before not playing at all in 2017. Griffin did claim he had NFL offers this year and simply turned them down, so it's possible he'll be on an NFL roster by 2020. If not, his self-styled good guy image might clash with the brashness of McMahon and the XFL. But not every player can be an XFL heel.
Terrell Owens
I am ready to see T.O. back on the gridiron. We all should be. He recently appeared on MTV's The Challenge—which he left in a blaze of glory—and appeared to be in phenomenal, ready-to-crush-situps-in-the-driveway shape. You say you want the XFL to be fan-driven, McMahon? Make the call.
Chad Johnson (neé Ochocino)
Sure, Johnson is a 40-year-old dad who has seemingly settled down. But let the dude run some routes and bless us with touchdown celebrations. He was so much fun. I mean, he once legally changed his last name to Ochocino so he could get his nickname on his jersey, which was one of the major things the XFL was known for back in the day. It just fits.
Tim Tebow
Sure, the Heisman Trophy winner is busy with his minor league baseball pursuits and TV spots. But he also brings a circus of attention wherever he goes, which sounds like a something a fledgling league could really benefit from. And he's certainly never had trouble with the law. The possibility came up at the press conference, and McMahon didn't rule Tebow out. "If Tim Tebow wants to play he could very well play," McMahon said.
Who Should Play in the XFL? 5 Player Ideas After Vince McMahon Announces Return of NFL-Challenging League | Culture