Who Is Silvio Berlusconi? The Original Donald Trump Set for Comeback as Italy's Wise Man
An entrepreneur who built a real estate empire and regularly made headlines for his comments on women and disdain of the press is back to calling the shots in Italy's politics despite a ban on political office until 2019.
Silvio Berlusconi, the octogenarian leader of the Forza Italia (originally a popular football slogan meaning "Go Italy") party, is widely considered to hold the keys to forming a functioning government following Italy's parliamentary elections on Sunday.
His party is only the third most popular, behind the center-left Democratic Party and the anti-establishment Five Star Movement, which is the one projected to win the largest amount of votes, with nearly 30 percent of the preferences, according to the latest polls published in mid-February, before a mandatory fortnight of silence ahead of the vote.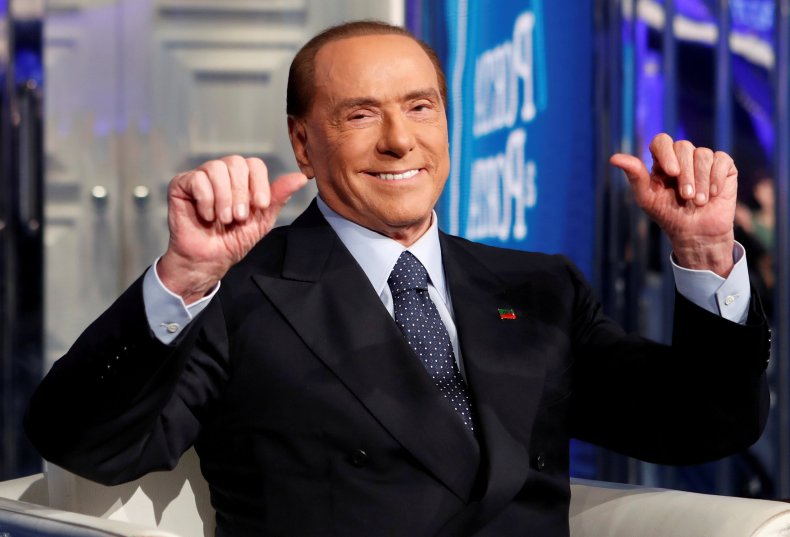 But because a parliamentary majority would require one party to win at least 40 percent of the seats (a total 630 in the Chamber of Deputies and 315 in the Senate), it is likely that the next Italian government will be ruled by a coalition. Berlusconi's Forza Italia, which is projected to win around 16 percent, could be an appealing partner.
"It's his resilience we should admire rather than his resurrection," Bill Emmott, a former editor of the influential British current affairs magazine The Economist, who infuriated Berlusconi with a 2001 magazine cover branding him "unfit" to rule Italy, told Newsweek. (Berlusconi lost a defamation lawsuit against the publication in 2008.)
"He remains resilient because he is a salesman. His great skill as a businessman was always in sales, and he got the Trump-like capability of always selling himself using essentially populist methods—which are to have no shame, to say whatever he thinks will get him in the spotlight today, and be willing to say the opposite tomorrow, and to make quite populist promises," he said.
Berlusconi's trademark communication style, a mix of bragging—he once compared himself to Jesus Christ—and promises to represent the interests of ordinary people in the face of a corrupt system, is only one of the traits he shares with President Donald Trump. Their similarities were exhaustively discussed by analysts, such as Rula Jebreal for The Washington Post in September 2015, as a warning to the U.S. during the presidential election: Look at Italy's past to foreshadow America's future.
Past, Present and Future
By now it's clear Berlusconi seeks to be Italy's past, present and future. His return to the political fore after his resignations in 2011 amid the Bunga Bunga sex scandal and a financial crisis, fits comfortably within the narrative of the man who first ran more than 20 years ago as a reformer to an ailing, corrupt political system and who now uses that two-decade experience to present himself as the benevolent grandpa of Italy.
"Honesty, experience, wisdom," read the first poster Forza Italia released in January at the opening of the electoral campaign. Next to it, the party symbol towers over a writing saying "Berlusconi President," even though the former prime minister is barred from running for political office until 2019 following his 2013 conviction for tax fraud.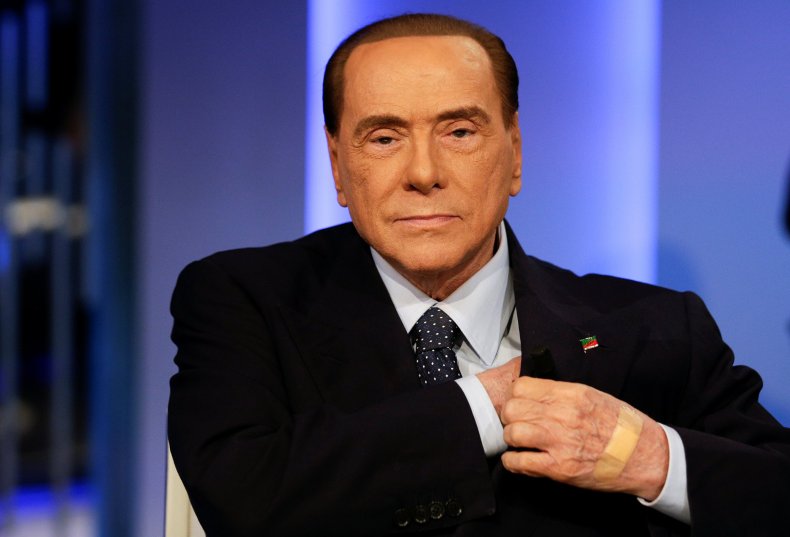 Berlusconi is fighting the ban at the European Court of Human Rights, even though it has become an advantage in his campaign. "Because he cannot be prime minister, nobody is having to assess having this man representing Italy," Emmott said.
Unable to be prime minister himself as yet, Berlusconi announced Antonio Tajani, a long-term member of Forza Italia and currently the president of the European Parliament, as his choice for prime minister on Friday. "Naming him is part of Berlusconi positioning himself as a moderate, respectable person who is in favor of stability," Emmott said.
"Thank Goodness for Silvio!"
Berlusconi's time in power in Italy is second only to that of Fascist dictator Benito Mussolini and began in 1994, when Berlusconi ran as a fresh face in a political system in upheaval after a colossal corruption scandal. "Italy is the country I love," he said, pledging to put his experience as a billionaire entrepreneur with investments in real estate, finance and the media to revive the so-called Italian miracle, the economic boom the country experienced in 1960s.
His first time as prime minister was brief, a mere eight months. Berlusconi bided his time, appearing in court at the occasional trial, scoring promising results in the 1999 European elections and finally launching a massive campaign for the 2001 parliamentary elections.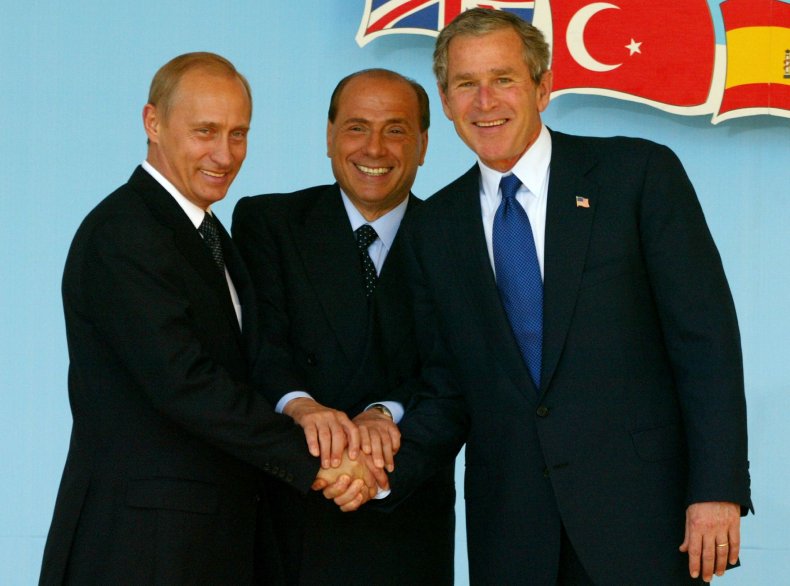 Every Italian household received a copy of his 125-page biography An Italian story. His campaign posters dominated the streets, promising Italians "fewer taxes for everyone" and the opportunity to vote for a strongman who could be anything to anyone, both an entrepreneur and a factory worker.
According to Emmott, Berlusconi confirmed The Economist's judgment of being unfit to lead the country. "He worsened Italy's economy, he worsened its public debt, he undermined the justice system, he was a disastrous prime minister," he said.
Berlusconi lost the 2006 election at the end of his five-year term, which was marred by investigations into his financial dealings and alleged ties to organized crime—for which he was investigated but never convicted, unlike some of his closest advisers—but a majority of Italians voted for him again a mere two years later in 2008, believing his promise to get rid of a hated taxation on house ownership.
For that particular election, his party led the crowds in a chant, "Thank goodness for Silvio!"—described by Reuters at the time as a "fawning ode" to its leader. According to Italian news agency AGI, the song is among the top 10 most streamed tunes on Spotify this week, withstanding the test of time—just like the person it is dedicated to.