The dramatization of Stephanie Land's story in the Netflix series Maid is resonating with viewers.
Margaret Qualley stars in Maid as Alex, a character based on Land's real life experience. Within the show we see Alex and her daughter leave an abusive relationship, and she takes a job as a cleaner in order to get by.
The series has proved a hit on Netflix. Across the globe it's taken the number 2 spot on the streamer's top ten, with only the runaway hit Squid Game keeping it off the top spot.
Who is Stephanie Land?
Land's memoir, Maid: Hard Work, Low Pay and a Mother's Will to Survive, formed the foundations of the ten-part Netflix series Maid.
Born in 1978, Land grew up between Washington and Alaska. On her personal website, she reveals that in January 2008 she escaped an abusive relationship, taking her nine-month-old daughter to stay in a homeless shelter.
She describes needing to obtain a childcare grant but wasn't eligible at the time because she wasn't in work. She couldn't work at the restaurant she'd previously been at because it needed to be timed with her daughter's daycare. Without office skills or a college degree, and because of the recession-era job market at the time, cleaning houses was one of the only options.
The backstory forms the foundation of the Netflix series Maid, with Alex's plight reflecting Land's real life situation.
Eventually Land managed to graduate with a bachelor's degree in English from the University of Montana. She gave birth to her second daughter and started working as a freelance writer. She published blogs and articles on the internet as a source of income, and in 2015, one of her posts went viral.
On Vox, she wrote about the houses she used to clean and the lives of the wealthy owners compared to her own situation below the poverty line. Land elaborated on this premise within her memoir, which was published to great acclaim in 2019.
It became a New York Times Best Seller, gained rave reviews, and was even included on President Barack Obama's 2019 Summer Reading List. The book was later optioned and Netflix acquired the rights for the TV adaptation.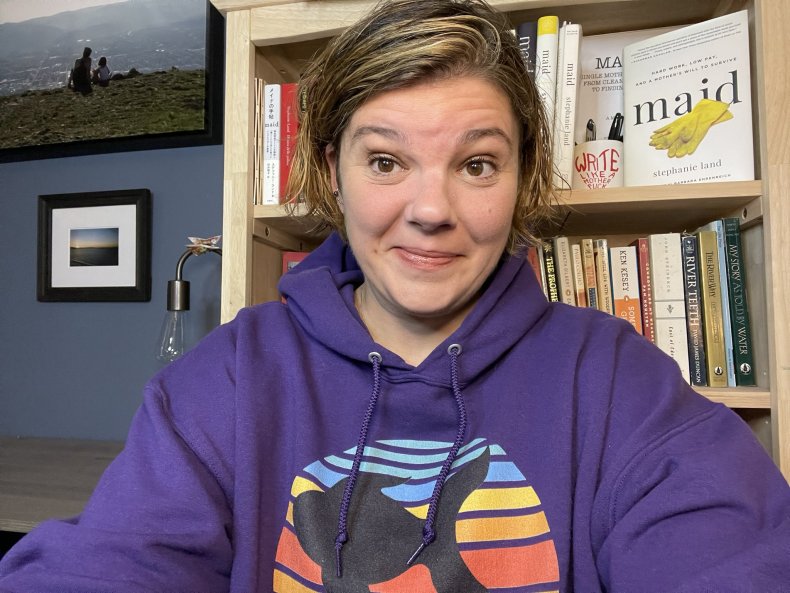 Where is Stephanie Land now?
Land now lives with her two daughters, two dogs and her husband Tim Faust in Missoula, Montana. She documents her home life across her social media accounts.
In the run up to the release of Maid, her memoir Maid: Hard Work, Low Pay and a Mother's Will to Survive was re-released with a new cover highlighting that it is the inspiration for the Netflix series. She also wrote an op-ed for Time discussing her experiences in poverty.
Land also regularly writes for her own blog called Stepville. She discusses a number of serious topics including poverty, being a single parents, and also highlights a number of women's charities. She also posts events she has coming up and shares information about her latest published works.
Land also travels across the country to speak at events. In December 2020 she was invited to speak at the Massachusetts Conference for Women alongside Alicia Keys and Awkwafina.
The entire season of Maid is available to watch on Netflix now.