Who Was Paul Klee? Facts and Quotes About the Influential Experimental Artist Celebrated in Google Doodle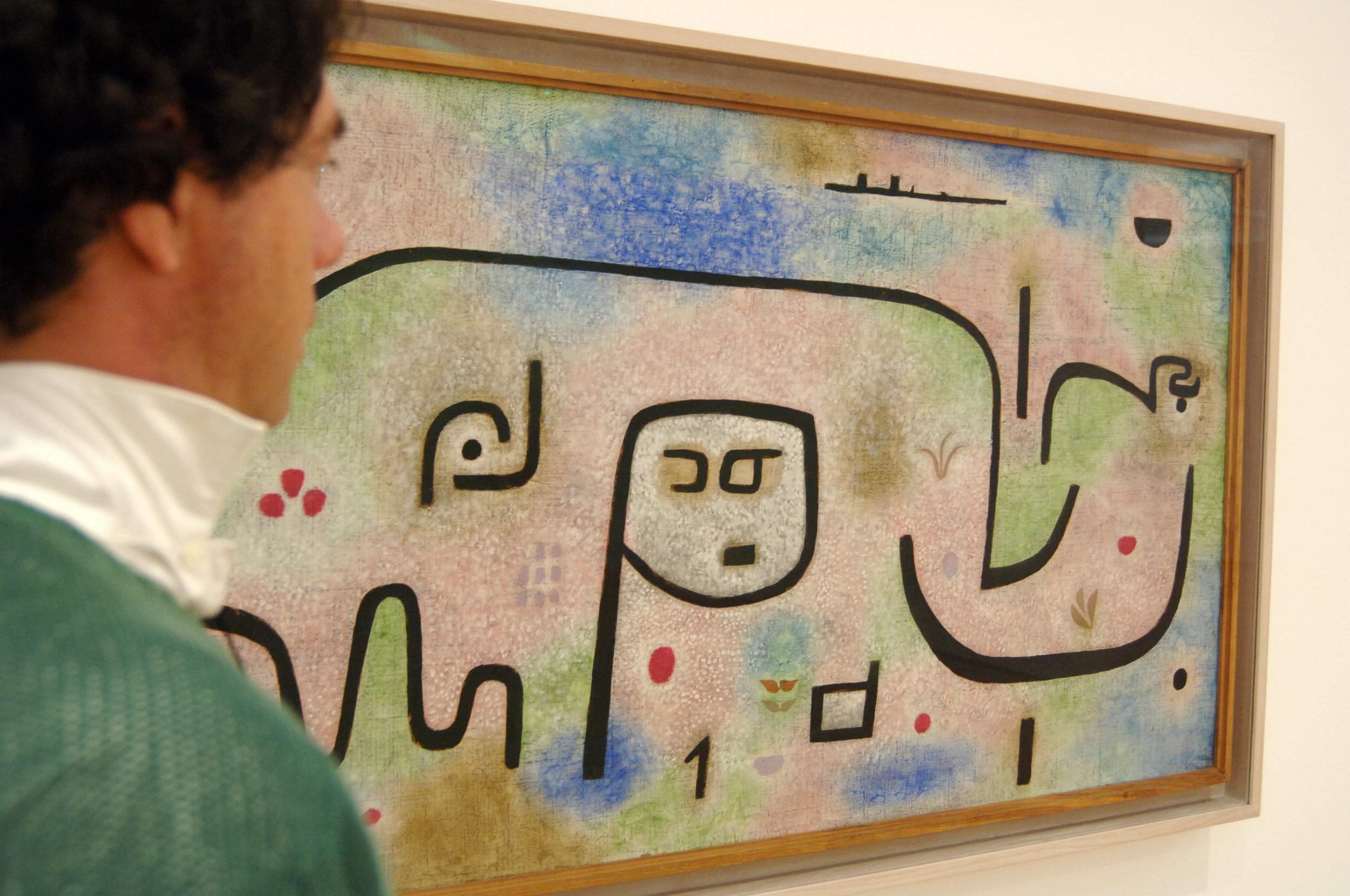 Today's Google Doodle celebrates the 139th birthday of Paul Klee (December 18, 1879 - June 29, 1940,) the influential Swiss-German artist.
Klee's work has been variously associated with several art movements, including Expressionism, Cubism, Surrealism, Orientalism, Futurism and Abstraction, but over time he developed a unique style which defied categorization.
Read more: The Google Doodle for International Women's Day celebrates the stories of 12 artists
His works—which often consisted of dots, lines and planes—were characterized by a certain childlike playfulness and a dry sense of humor. He preferred to work in isolation, making use of many different media—including, oil paint, watercolor ink and pastel, among others—and frequently combining them.
Newsweek subscription offers >
"His works tend to be small in scale and are remarkable for their delicate nuances of line, color, and tonality," according to the Encyclopedia Britannica. "In Klee's highly sophisticated art, irony and a sense of the absurd are joined to an intense evocation of the mystery and beauty of nature. Claiming art to be a parable of the Creation, Klee represented everything from human figures and foibles to landscapes and microcosms of the plant and animal kingdoms, all with an eye that mocked as much as it praised."
Born in Münchenbuchsee, near Bern, Switzerland, his father was a German music teacher and his mother, a Swiss singer. A gifted violinist, Klee briefly considered a music career, playing in a symphony orchestra between 1903 and 1906, before concentrating fully on the visual arts, according to Google's information page on the doodle.
As a young boy, Klee showed early signs of beign a talented artist, producing impressive landscapes and caricatures. In 1898, he went to Munich—then the artistic capital of Germany—and was eventually admitted to the city's Academy of Fine Arts.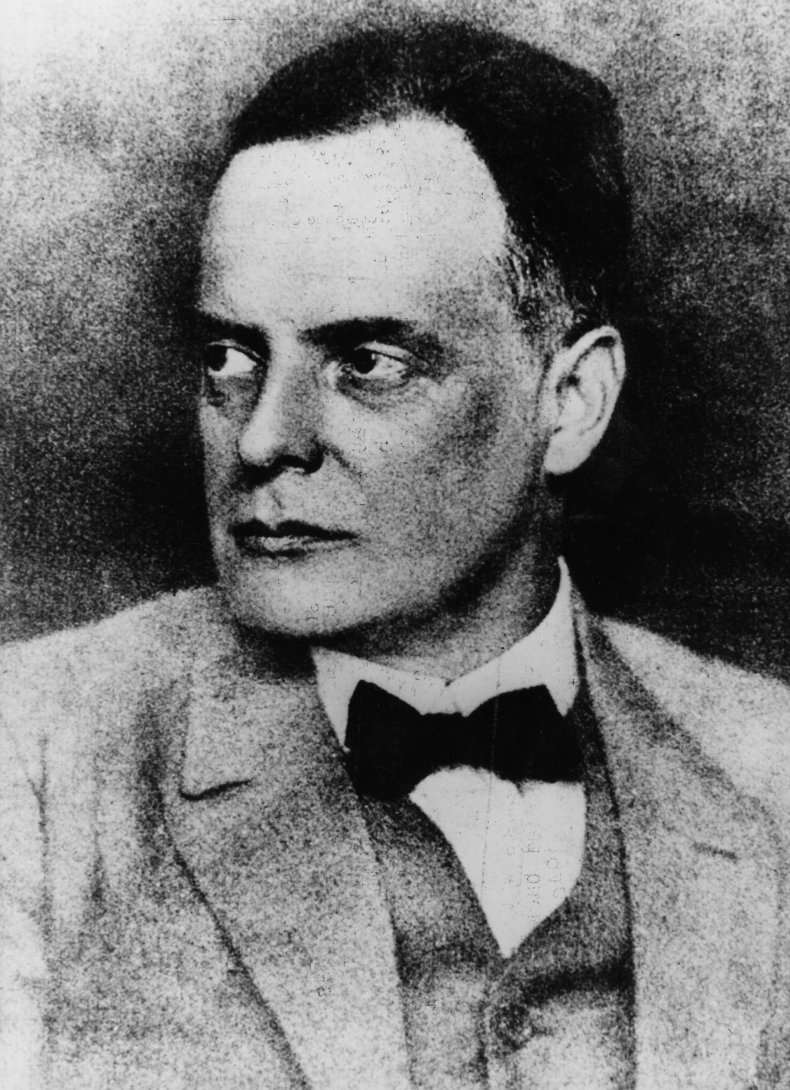 Newsweek subscription offers >
After completing his studies, he married Lily Stumpf in 1906 and had his first public exhibit that same year—although it was largely ignored. During these early years of his career, he tired to earn a living through various means such as teaching life-drawing classes and providing illustrations for journals and books.
Then in 1911, Klee found himself at the forefront of the avant-garde art movement when he entered a pioneering group of artists known as Der Blaue Reiter, which included the famous Russian painter Wassily Kandinsky.
In 1916, during World War I, Klee was called up for service in the German army as a result of his German Citizenship. Fortunately, as an artist he was exepmted from front-line combat and remained in Bavaria where he was able to continue producing art. In 1921, Klee began teaching at the Bauhaus, the influential German art school of founded in 1919 by the architect Walter Gropius.
"His lectures at the Bauhaus, recorded in more than 3,300 pages of notes and drawings, were a remarkable attempt to show how the formal elements of art—simple linear constructions and geometric motifs—could be used to build complex symbolic compositions," according to the Encyclopedia.
Whilst at the school, he published his Pedagogical Sketchbook in 1925—a book he created for his students, based on lectures he had given, which is still used today—while also developing his own style.
"His work of the Bauhaus decade is more geometric than before, and the number of forms employed in a given composition is sharply reduced," according to the Encyclopedia. "Among the many types of compositions resulting from this practice are pictures made entirely of colored squares, patterns resembling basket weave and, among his most evocative, a number of paintings in which puzzlingly disparate objects—faces, animals, goblets, heavenly bodies—coexist in a black undifferentiated space."
When Adolf Hitler came to power in 1933, he was removed from his position at the Dusseldorf Academy and his house was searched by the Nazi secret police, likely due to the fact that he was known to hold left-wing political views. As a result, he decided to move back to Switzerland.
In 1935, he was struck by an incurable illness which was eventually diagnosed as scleroderma—a rare condition caused by the immune system attacking the connective tissue under the skin, as well as those around internal organs and blood vessels. Klee eventually succumbed to the illness and died in 1940 at the age of 60, in Muralto, near Locarno, Switzerland.
According to Paulklee.net. Klee's lectures Writings on Form and Design Theory "are considered so important for modern art that they are compared to the importance that Leonardo da Vinci's A Treatise on Painting had on the Renaissance." In total, Klee produced a vast body of work comprising of some 9,000 paintings, drawings and watercolors in a huge variety of styles.
Today's Google Doodle celebrates Rote Brücke (Red Bridge), a painting he produced in 1928 which represents the rooftops and arches of a European city using abstract shapes in various patterns.
Pual Klee Quotes
"Color and I are one. I am a painter."
"Art does not reflect what is seen, rather it makes the hidden visible."
"Color is the place where our brain and the universe meet."
"Art should be like a holiday: something to give a man the opportunity to see things differently and to change his point of view."
"One eye sees, the other feels."
"A drawing is simply a line going for a walk."
"Becoming is superior to being."
"Art doesn't reflect what we see; it makes us see."
"Color possesses me. I don't have to pursue it. It will possess me always, I know it. That is the meaning of this happy hour: Color and I are one. I am a painter."
"All the things an artist must be: poet, explorer of nature, philosopher!"
"The more horrible this world (as today, for instance), the more abstract our art, whereas a happy world brings forth an art of the here and now."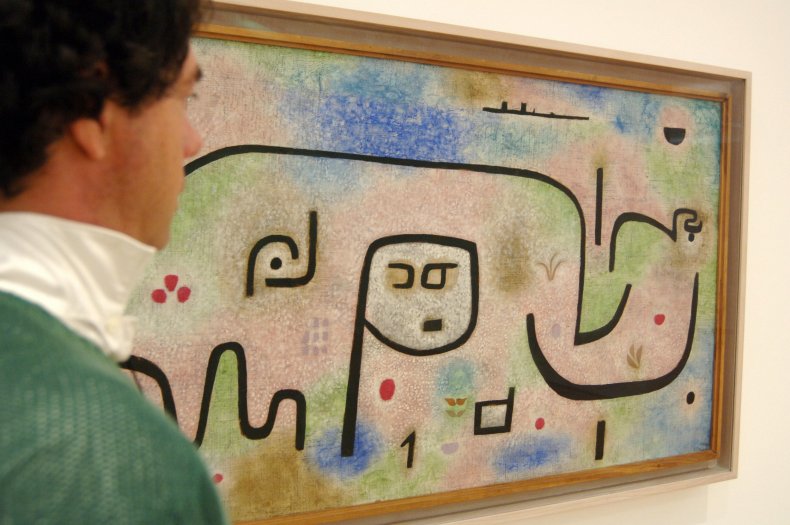 Who Was Paul Klee? Facts and Quotes About the Influential Experimental Artist Celebrated in Google Doodle | U.S.