Will Angela Merkel Bail Out Erdogan? Germany May Save Turkey's Economy to Protect Europe
German officials are so worried about Turkey's economic troubles spilling into Europe that Berlin is considering the possibility of providing economic support to the country, according to reports.
Germany, whose government is under pressure from the right to quell the inflows of migrants and refugees from the Middle East and Northern Africa, is concerned that the arrival of refugees to Turkey, which would coincide with the country's growing economic crisis, could destabilize Europe and send even more migrants escaping into Europe.
With the Turkish Lira's value plummeting and local companies grappling with how to pay off massive debts borrowed in foreign currency, the question of whether Turkey will need a bailout has been looming for weeks. Nonetheless, it's unclear who exactly would pay for the bailout or how much the country would need. Both the EU and International Monetary Fund could potentially take responsibility for saving Turkey, an event that would be reminiscent of Greece's financial bailout several years ago.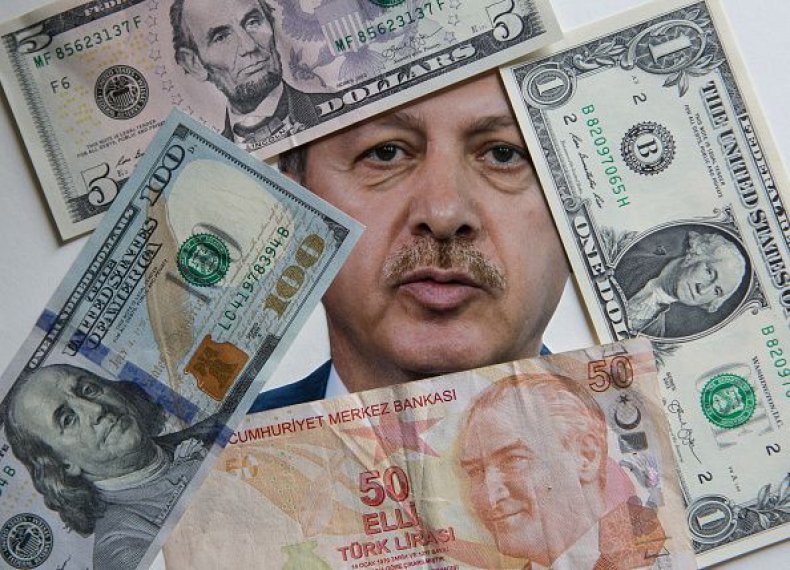 At the time of the Greek bailout, the German government also received some backlash for having allegedly given too much support to southern Europeans at the expense of the German population. Meanwhile, Germany was vilified in Greece for purportedly having strong-armed the European Union into imposing strict austerity measures that had a dire effect on local populations. The reality in both cases was more nuanced, but public opinion was tainted. Similarly, Turkey's relationship with Germany is currently strained, and Turkish media often portrays German Chancellor Angela Merkel as a leader who is secretly rooting for Turkey's downfall.
The U.S., meanwhile, is currently embroiled in a diplomatic dispute with Turkey over the fate of an American evangelical pastor who has been jailed on espionage charges for over two years. As President Donald Trump has lobbied for Andrew Brunson's release, he has also hit the country with sanctions and tariffs. Washington is also expected to veto any effort by the IMF to provide Turkey with financial aid. If Washington continues to apply pressure, only Turkey and Europe can save the country's flailing economy.
Last week, the value of the lira rose slightly after Finance Minister Berat Albayrak, who is also President Recep Tayyip Erdogan's son-in-law, promised to cut public spending. Nevertheless, the country has refused to raise interest rates in order to make government bonds more attractive to foreign investors.
Erdogan will visit Germany in late September, and the question of financial assistance will be floated.