Who Will Donald Trump Pick For His Cabinet? Here's a List of Possibilities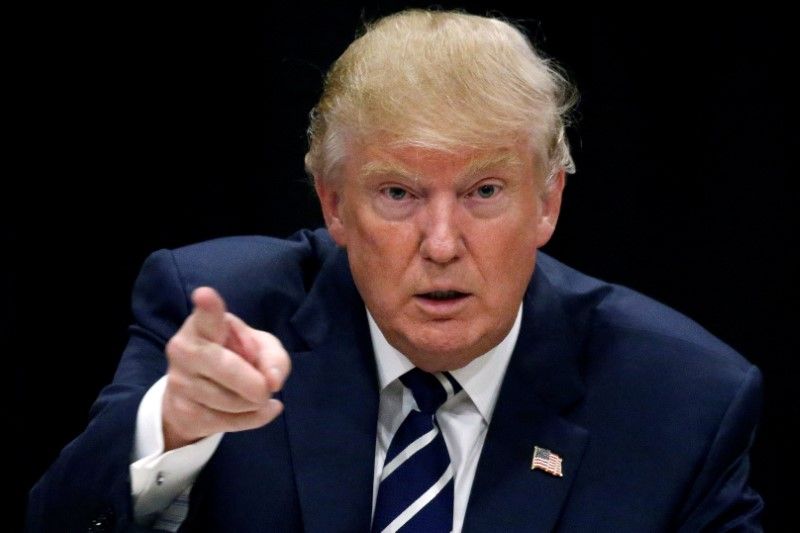 On Friday morning, President-elect Donald Trump announced some of his first major Cabinet picks: Alabama Senator Jeff Sessions for attorney general, Kansas Congressman Mike Pompeo for CIA director, and the role of National Security Adviser has been accepted by Michael Flynn, a retired U.S. Army lieutenant general.
All of Trump's main Cabinet positions require Senate confirmation, and he's expected to announced additional names in the coming days. In the meantime, here are possible picks for other positions, according to media reports.
Named Picks
White House Chief of Staff: Reince Priebus, chairman of the Republican National Committee
Attorney General: Sessions
CIA Director: Pompeo
National Security Adviser: Flynn
Chief Strategist: Steve Bannon, former executive chairman of Brietbart News
Possible Picks
Secretary of State
Mitt Romney: 2012 Republican presidential nominee, former Massachusetts governor;
Rudy Giuliani: Former mayor of New York City;
Nikki Haley: Governor of South Carolina;
John Bolton: Former U.S. ambassador to the United Nations;
Zalmay Khalilzad: Former U.S. ambassador to Afghanistan;
Bob Corker: Senator from Tennessee, chairman of the Senate Foreign Relations Committee.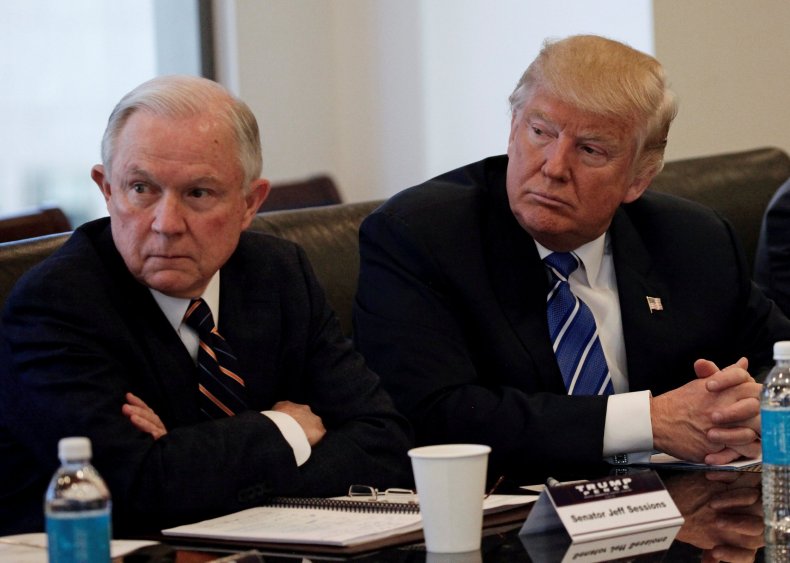 Defense Secretary
Tom Cotton: Senator from Arkansas, veteran of Iraq and Afghanistan wars;
Jon Kyl: Former Arizona senator;
Duncan Hunter: Representative from California, veteran of Iraq and Afghanistan wars;
Jim Talent: Former representative and senator from Missouri, senior fellow at American Enterprise Institute.
Treasury Secretary
Steve Mnuchin: Trump's campaign finance chairman, former Goldman Sachs executive;
Jeb Hensarling: Representative from Texas, chairman of House Financial Services Committee;
Tom Barrack: Founder of Colony Capital, real estate and private equity investor.
Homeland Security Secretary
Giuliani;
Michael McCaul: Representative from Texas, chair of House Committee on Homeland Security;
David Clarke: Avid Trump supporter and Milwaukee County Sheriff;
Joe Arpaio: Controversial departing sheriff of Maricopa County, Arizona.
Health and Human Services Secretary
Bobby Jindal: Former Louisiana governor, once referred to Trump as "a madman who must be stopped;"
Rick Scott: governor of Florida;
Mike Huckabee: Former Arkansas governor, will be meeting with Trump this weekend.
Secretary of Education
Michelle Rhee: Former chancellor of the Washington D.C. public school system;
Williamson M. Evers: Expert at Hoover Institution, a think tank.
Head of the Environmental Protection Agency
Myron Ebell: Well-known climate change denier, director of Center for Energy and Environment at Competitive Enterprise Institute;
Jeffrey R. Holmstead: Former E.P.A. administrator under President George W. Bush.
Robert E. Grady: Partner in Gryphon Investors, helped President George H.W. Bush draft 1990 Clean Air Act amendments.
Interior Secretary
Sarah Palin: Former governor of Alaska, ran on 2008 Republican vice presidential ticket;
Jan Brewer: Former Arizona governor;
Forrest Lucas: President of Lucas Oil Products;
Grady;
Harold Hamm: Chief executive of oil and gas company Continental Resources.
Energy Secretary
Hamm;
Rick Perry: Former Texas governor who famously forgot the names of three government departments he would abolish during 2012 Republican presidential debates, including the Energy Department;
James Connaughton: Former environmental adviser to President George W. Bush;
Grady.
Commerce Secretary
Peter Thiel: Openly gay co-founder of Paypal who urged the Republican party to be more inclusive during his RNC speech this year;
Wilbur Ross: Investor known for rebuilding new companies from bankrupt ones;
Lewis Eisenberg: Finance chairman of the Republican National Committee, set to meet with Trump this weekend.
Linda McMahon: Former WWE wrestling magnate who has made forays into politics.
Agriculture secretary
Sam Brownback: Kansas governor;
Forrest Lucas.
Secretary of Veterans Affairs
Jeff Miller: Retired chairman of House Veterans Affairs Committee.
U.S. Trade Representative
Dan DiMicco: Former chief executive of steel production company Nucor Corporation.
United Nations Ambassador
Richard Grenell: Former spokesman for U.S. ambassador to the U.N. under President George W. Bush;
Kelly Ayotte: Departing New Hampshire senator, member of Senate Armed Services Committee.