Who Will Replace Johnny Depp as Jack Sparrow? Margot Robbie in Talks
Margot Robbie is in talks to star in a sequel to Pirates of the Caribbean, as Johnny Depp's future in the franchise remains unlikely.
Hollywood superproducer Jerry Bruckheimer discussed the films and their casting details in an interview with The Sunday Times over the weekend, as Depp's much-publicized legal battle against his ex-wife Amber Heard resumes this week.
"Yes. We're talking to Margot Robbie," Bruckheimer confirmed, giving credibility to murmurs that the Australian star was being considered for a Pirates of the Caribbean role.
"We are developing two Pirates scripts—one with her, one without," he said.
According to The Hollywood Reporter, the script featuring the 31-year-old Suicide Squad actress is a "wholly original" tale "inspired by the long-running attraction at Disneyland"—while the feature without her has been described as a "reboot."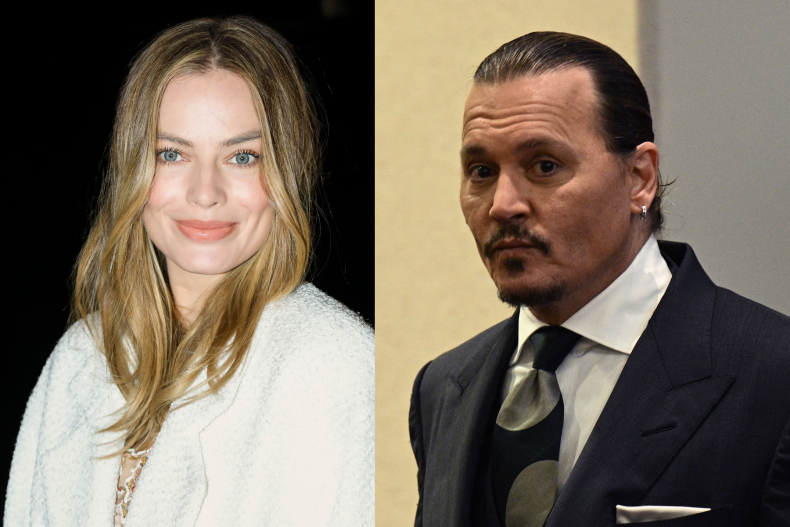 Bruckheimer produced the five previous Pirates installments which saw Depp play the lead and much-loved role of Captain Jack Sparrow.
When asked if there were any plans for the 58-year-old to return to the franchise, Bruckheimer said frankly: "Not at this point. The future is yet to be decided."
Although it seems Bruckheimer is settled on Depp not reprising the role, Depp himself has already ruled it out and testified in court this month that "nothing on this earth" would make him reprise the role and work with Disney again.
Depp is suing Heard for $50 million over her 2018 op-ed published by The Washington Post in which she said that she suffered domestic abuse in her marriage.
While Heard, who is countersuing for $100 million for damages, didn't name Depp in the article, his legal team has argued that it was obvious that she was referring to him, resulting in the actor losing out on roles and being blacklisted from Hollywood.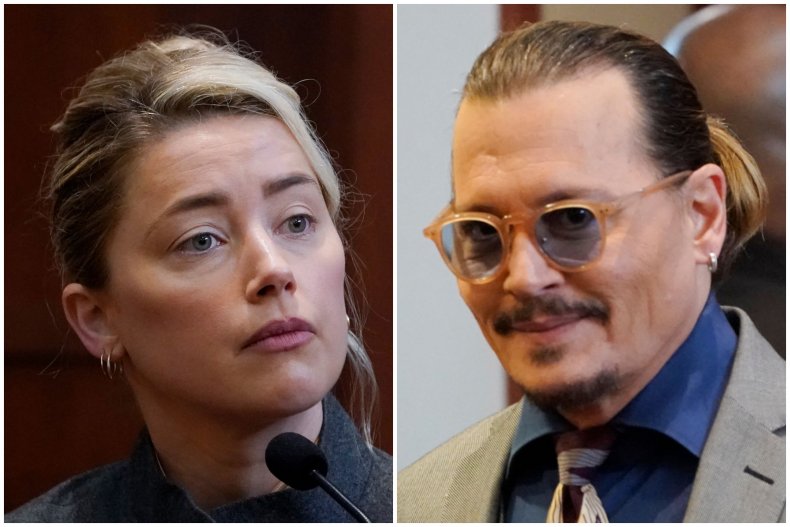 Last year, Depp joked that he would reprise the character of Captain Jack Sparrow at "kids' birthday parties at this point."
Speaking at the San Sebastian Film Festival last September, he said that the character of Captain Jack Sparrow "will never leave" him and that Jack is always ready to say stupid things to make people laugh.
When asked if he would like to take up the famous role again, he said: "I suppose this is the positive side of having, in a strange way, given life to those characters like Captain Jack or whatever character—that I was lucky enough to locate and bring to life the beauty of Captain Jack Sparrow."
Depp said that the "beauty" of the character is that he can "travel" with him.
"I can travel with Captain Jack in a box—literally Captain Jack in a box—and when the opportunity is right and I'm able to go and visit people and places where the smiles and the laughs and the things that are important the most important things in the world are on the line.
"So I still travel with Captain Jack and if I have the opportunity whenever I do I will go to these places."
He added: "I'll go to somebody's house—man, I'll perform at your kid's birthday party at this point."
The trial continues.