Who Will Replace Tom Brady at Buccaneers? Garoppolo, Jones Among Contenders
Tom Brady is celebrating a job well done in the NFL after 23 seasons and is receiving plaudits for a record-breaking career, but he's left the Tampa Bay Buccaneers with a hole in their offense and the uncomfortable realization that they need a new quarterback.
Brady's retirement comes at a time when a number of teams are thinking of a QB change, which means players in that position may become available, although some have had a frustrating time lately and may be on a downward curve in their career.
While Brady was in his twilight years, he was considered the GOAT (greatest of all time), which meant he could still deliver a Super Bowl to the Bucs.
There isn't much in the bank for the Bucs now. Backup Blaine Gabbert is unsigned for 2023, and second-round draft pick Kyle Trask is still seen as a developmental prospect. So a new QB coming in is pretty much the only option.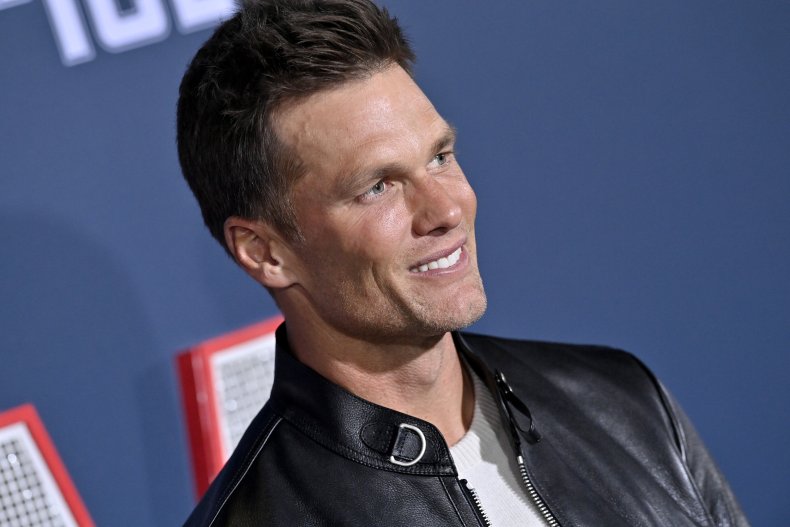 Free agency or the NFL draft seems to be the route for the Bucs, and with Brady's salary off the books, they can explore the market a little more.
Here are the top options for the Buccaneers in their search for a new QB.
Who Will Replace Brady? Current NFL Stars
Jimmy Garoppolo (free agency)
Garoppolo is among the favorites to replace Brady after suffering an injury-ravished season with the San Francisco 49ers.
With the emergence of Brock Purdy and with Trey Lance on the roster (despite both being injured at the moment), Garoppolo might take a chance on a starting role instead of a three-way battle.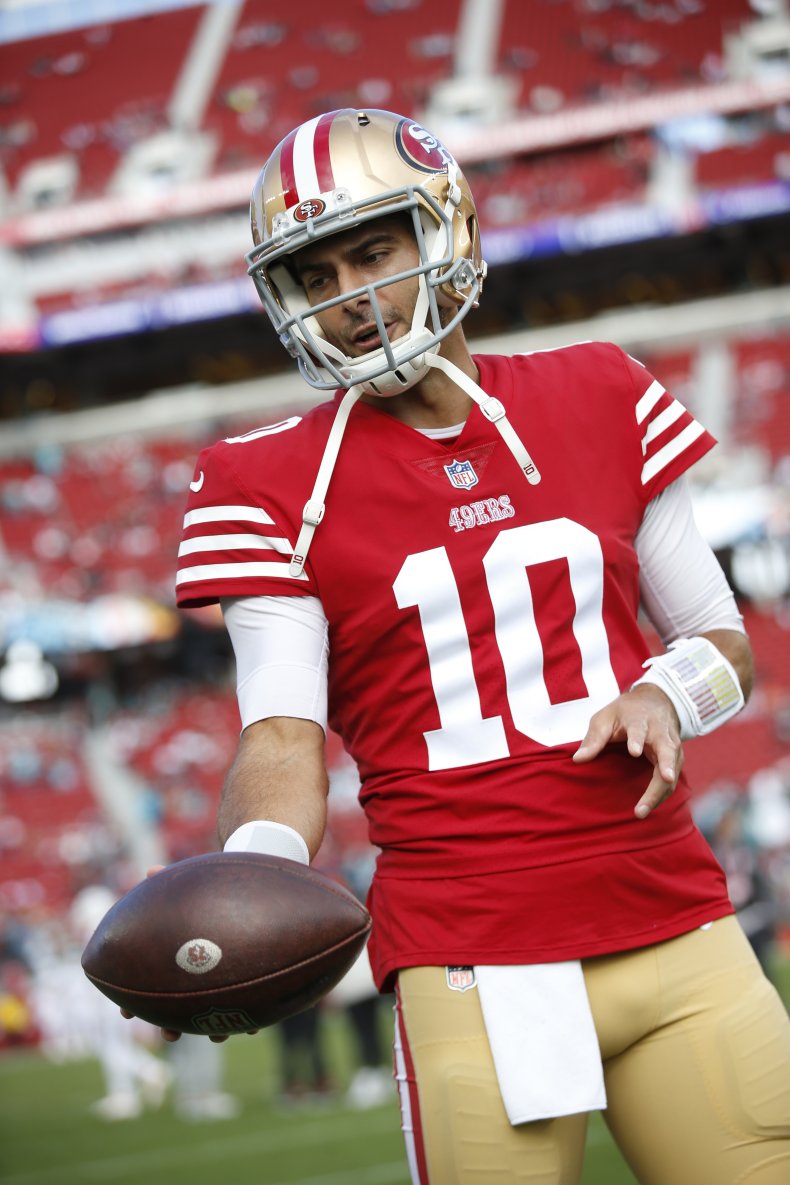 Garoppolo has performed well with coaches Josh McDaniels of the Las Vegas Raiders and Kyle Shanahan of the San Francisco 49ers, and this could see him fitting into the Buccaneers' system.
Baker Mayfield (free agency)
Former Heisman Trophy winner Mayfield may be looking for a new start after the Los Angeles Rams had a disastrous losing season.
Mayfield played one season with University of Georgia coach Todd Monken, who is rumored to be heading to the Bucs as offensive coordinator, when Monken was at the Cleveland Browns. That familiarity might be enough for them to make a connection.
Daniel Jones, New York Giants
Jones may be the QB that the Bucs are looking for. He is only 25 but has enjoyed a breakout season, which might mean he is ready to step up to be a franchise quarterback with ambition in abundance.
He could take the Bucs to the playoffs, but with potential spots at the Texans, Colts, Raiders, Saints and Jets, there could be plenty of options for Jones if he decides he needs a new challenge.
Derek Carr (trade)
The Raiders have shown that a trade for Carr is definitely a viable option after they benched him for the last two games of the regular season, with his trade value meaning more to them at that point.
While the Raiders would be willing to trade and Carr may be willing to go, whether the Bucs will give up the draft compensation to sign him is another matter.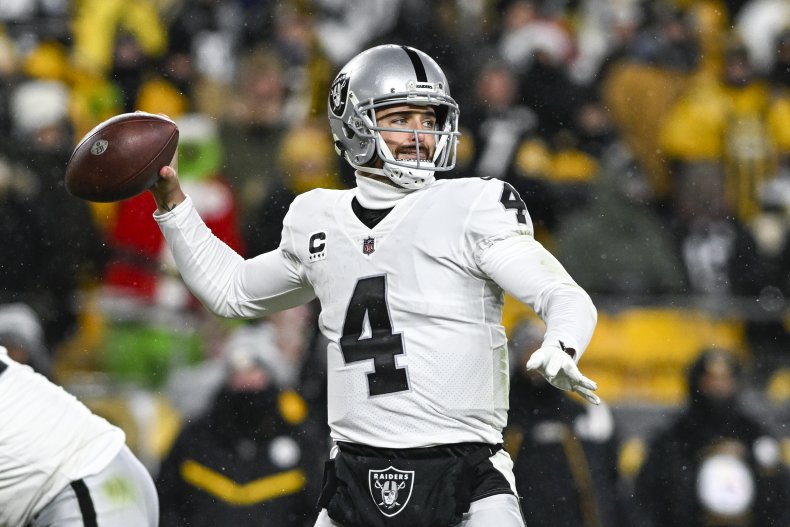 Jacoby Brissett (free agency)
Brissett proved to be an efficient replacement for Deshaun Watson in Cleveland after he was suspended, playing 11 games in the process.
He could give the Bucs options to develop a starting quarterback in years to come through the draft and has proved to be adaptable with offensive systems.
He may not be the headline name, but he may be the one the Bucs need to keep their offense working well.
Who Will Replace Brady? NFL Draft Options
Anthony Richardson
Richardson could follow Trask out of Florida to play with the Bucs and has shown great athleticism at the college level.
He has a big arm but comes with the rookie caveats of accuracy and decision making, so there could be some harum-scarum moments with him leading the offense.
With his potential to be the "next big thing," the Bucs will have to decide whether it is worth the risk.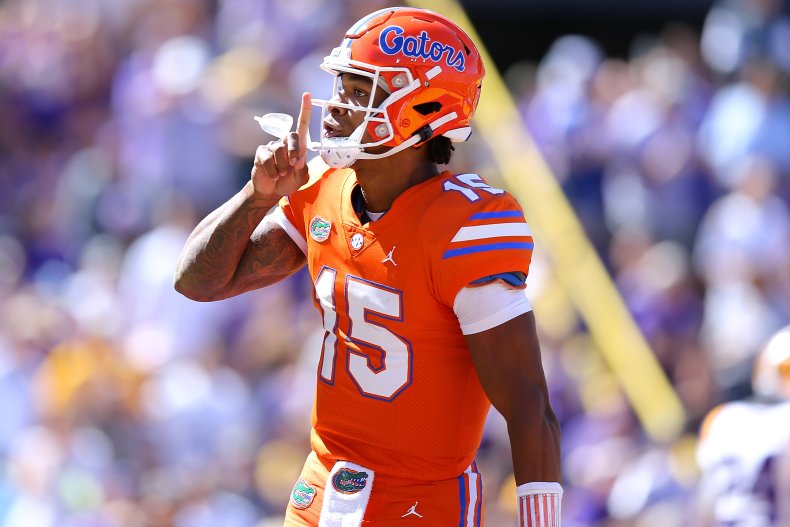 Hendon Hooker
Hooker was looking like an outstanding prospect at the University of Tennessee before suffering a season-ending knee injury.
Some fans see him as a decent backup to a veteran QB who can provide a bridge to Hooker becoming the starter.
The question mark over his head will be how he recovers from the injury, but if he gets well, he'll be in the mix.
Do you have a tip on a sports story that Newsweek should be covering? Do you have a question about the NFL? Let us know via entertainment@newsweek.com.