Who Is Zach Johnson? Spoilers Say His 'Bachelorette' Date With Clare May Upset Some Viewers
Clare Crawley is reportedly going to have a not-so-nice one-on-one date with one of her suitors on Tuesday night's episode of The Bachelorette. Apparently, Zach Johnson gets "aggressive" with Crawley during a spa date, and Reality Steve has all of the details.
It's unclear what exactly happens that's "aggressive," but they're apparently spending time in a pool at the resort when things escalate, and Crawley gets upset.
"It's during this time that Zach has some uncalled for aggressive behavior towards Clare that triggers her," Reality Steve wrote on Tuesday. "Again, people will have to make their own judgment on this and I'll elaborate more tomorrow after you've watched the episode."
Spoilers: Crawley ghosts Johnson after the date, and doesn't show up to the dinner portion. Chris Harrison actually attends in her place and asks Johnson to leave the show.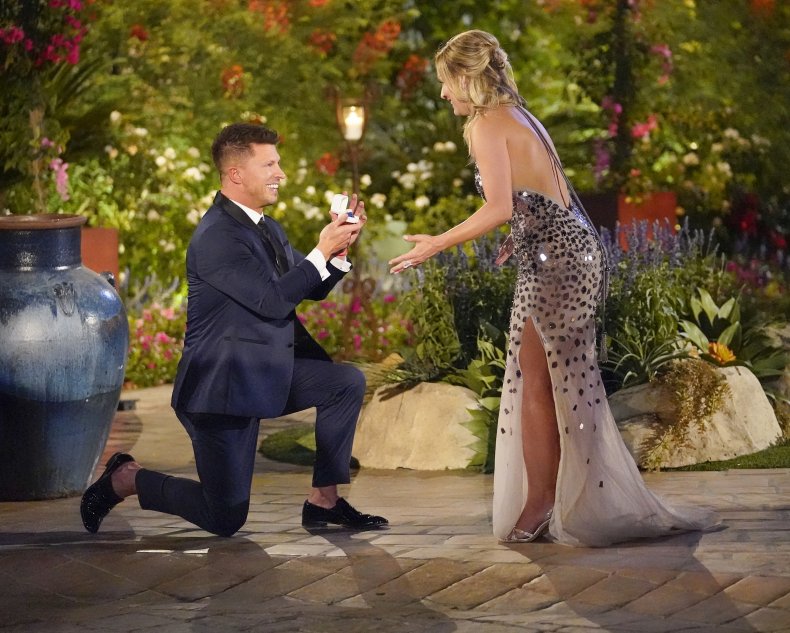 So he didn't stick around for long after everything unfolded, it seems. Who is Johnson, though? The suitor is a 37-year-old Cleaning Service Owner from St. George, Utah, according to his Bachelorette profile. It claims he's a "fun, outgoing and charismatic gentleman with a big personality and even bigger heart."
The page gives some minor bits of trivia about Johnson, too, including that he's "obsessed with gum and chapstick" and that he "once broke his nose walking into a glass door."
Johnson's Instagram account links to the cleaning service, Cleaning Dino, though it's not his only business venture. There's also a CBD skincare line called VidaNativ that Johnson apparently founded. He's also an ambassador for Lynchpin, an autism awareness group.
Since this is Johnson's first one-on-one date, he hasn't been in the Bachelorette spotlight too much. Technically, none of the men have really made a name for themselves, since Dale Moss is the clear frontrunner. But Johnson appeared on the "love languages" group date during Week 2, so he has been around, even if you don't remember him well.
Reality Steve's spoiler blog post also suggested that some Bachelorette viewers may not take offense to whatever it is that Johnson did to upset Crawley. All of this comes during a season in which Crawley has clearly been given the "villain edit," and Reality Steve said it's only getting worse.
In his opinion, Episode 3 of Season 16 will make Crawley look far worse than she already has. That's not great news for Crawley, since much of Bachelor Nation is already sick of her journey.