What Whoopi Goldberg Said About Granddaughter Amara Being on 'Claim to Fame'
Claim to Fame is the ABC reality-competition series where relatives of huge celebrities compete for a $100,000 prize.
One of the contestants with a pretty decent claim to fame is 32-year-old Amara Skye, the granddaughter of EGOT winner and The View host Whoopi Goldberg.
Skye recently revealed her identity to viewers watching at home but for now, her fellow contestants have absolutely no idea what her famous connection is.
Dropping hints about who her iconic relative is, Skye teased her connection was an EGOT winner—meaning she has earned an Emmy, Grammy, Oscar, and Tony.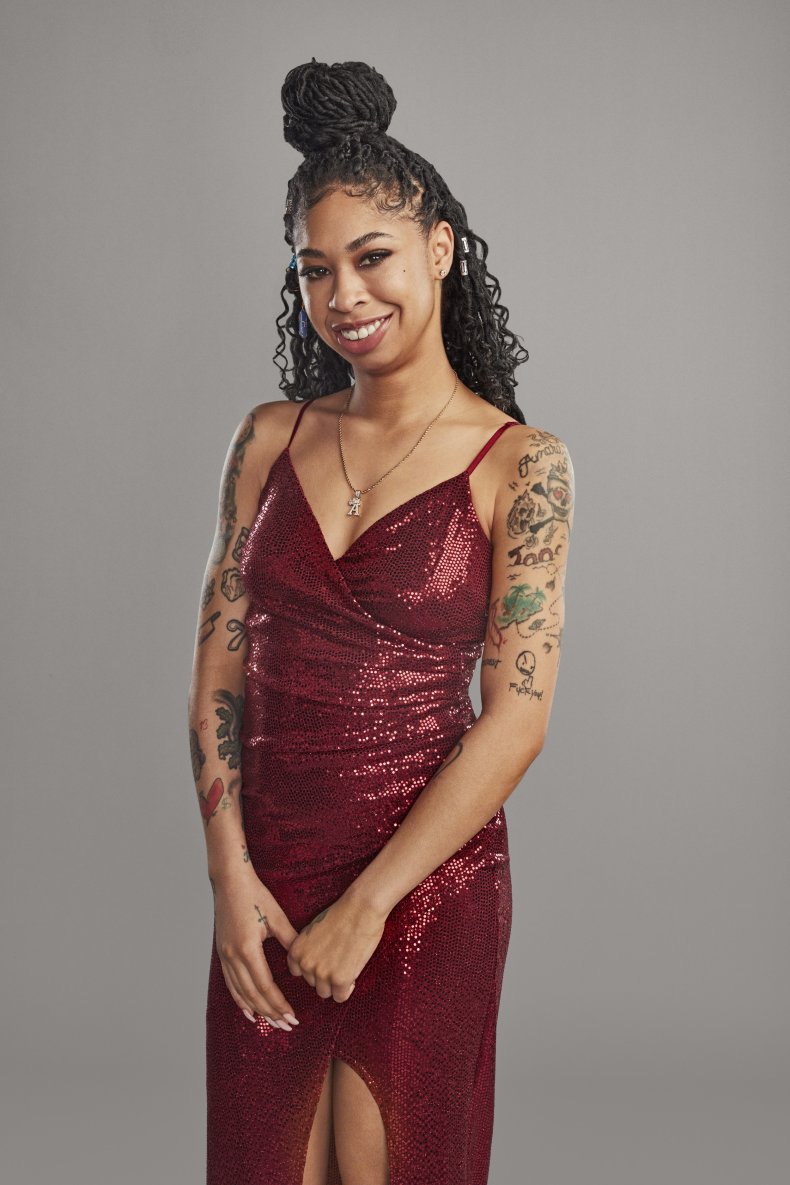 Goldberg is also the first Black woman to win all four awards. She holds the Emmy for her work on The View, a Grammy for Best Comedy Album in 1986, an Oscar for Ghost and a Tony in 2002 as a producer of the Broadway musical Thoroughly Modern Millie.
Skye recently shared in an interview her famous grandmother was hesitant at first about her appearing on the show.
Speaking to The New York Post, Skye said that when casting directors reached out to her via Instagram, Goldberg was skeptical about their and the show's legitimacy at first.
Skye shared: "In the beginning, she didn't understand sliding in the DMs and how people do stuff now. She kind of thought it was a fake thing and told me to be careful."
However, when Skye received the official Claim to Fame documents, Goldberg was fully supportive and Skye went on to pursue what she believes to be the "opportunity of a lifetime."
Skye also shared that her grandmother's approval "always matters," adding Goldberg is "pretty supportive in anything that I do."
Skye, who is an artist, is the oldest of three children of Alex Martin, Goldberg's only daughter.
In the same interview with The New York Post, Skye shared Goldberg was a pretty hands-on great-grandmother, helping look after Skye's 8-year-old daughter Charli Rose.
She said: "She definitely helps me out. We're a very close-knit family...You know how they say, 'It takes a village?' We are the village.
"I see her every day. If I don't see her, it's definitely a call or text. I'm always in her sight and in her mind."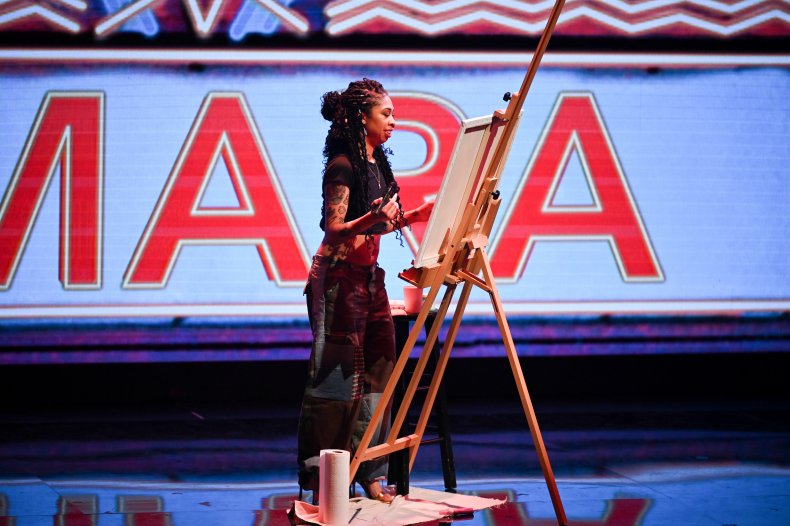 Competing against Skye in Claim to Fame are 11 other contestants. So far, Maxwell, Chuck Norris' grandson, and Michael, Zendaya's cousin, have been eliminated from the competition.
Other contestants whose identity is known to the public but not to those in the show are Brittany, the daughter of Green Bay Packers quarterback Brett Favre and Louise, the younger sister of gymnast Simone Biles.
With each episode, contestants compete in challenges whilst attempting to keep their identities secret to avoid elimination.
The series is hosted by Jonas Brothers star Kevin and his younger brother, Frankie Jonas.
Claim to Fame airs Monday nights on ABC. Episodes are available to stream the next day on Hulu.