Two Questions: Whoopi Goldberg on Her New Line of Medicinal Weed for Women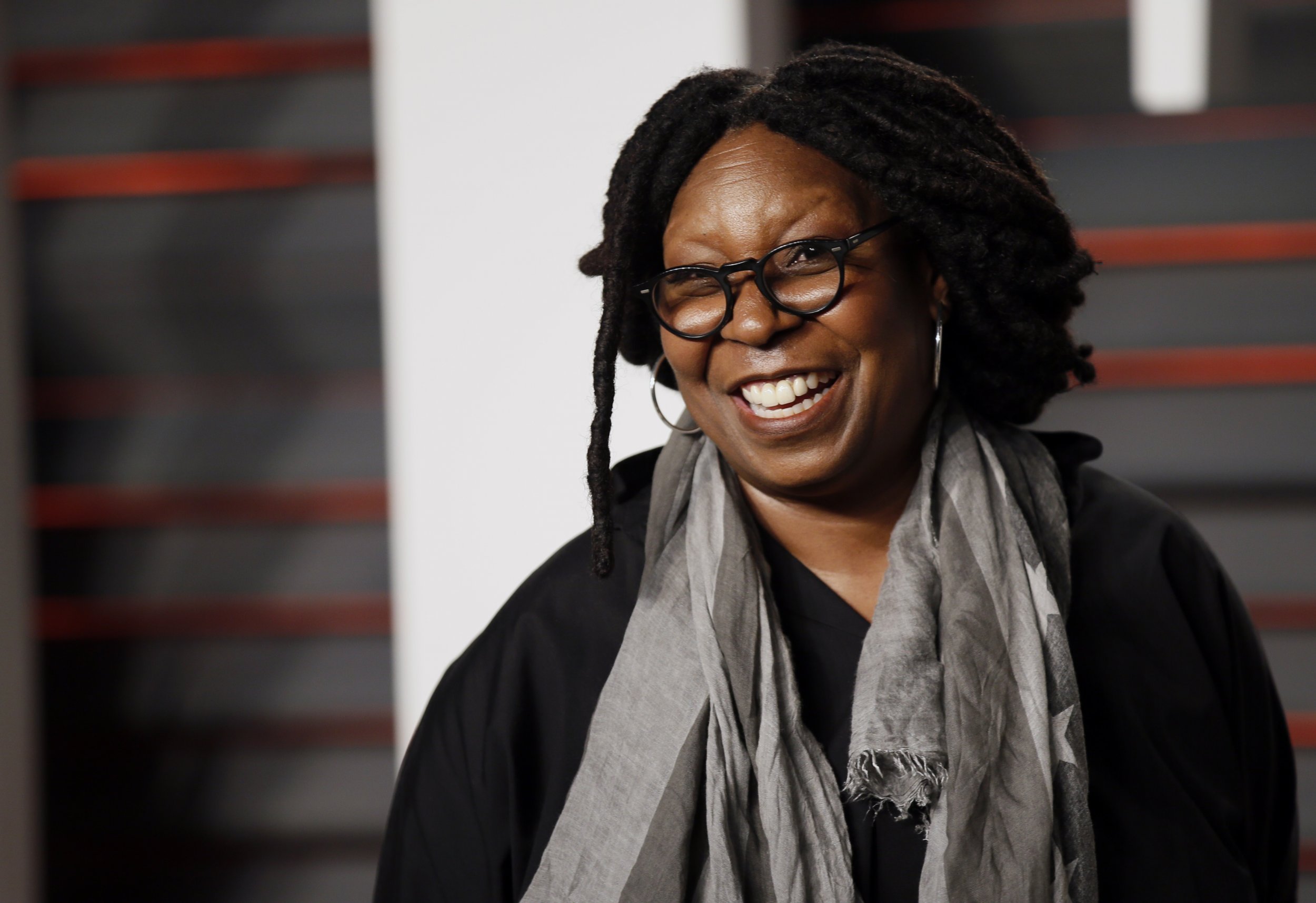 It was inevitable that celebrities would jump into the burgeoning billion-dollar cannabis industry—especially the most vocal pro-cannabis celebrities, like Snoop Dogg and Willie Nelson and Woody Harrelson, all of whom have become "potpreneurs" of late.
Now comes the most high-profile celebrity to ally herself with the industry: Whoopi Goldberg. Though she's often been one of legal weed's most outspoken supporters, the announcement Wednesday that she would be developing a line of marijuana products aimed squarely at women was a new take on the celebrity pot angle.
Goldberg laughs at the suggestion that women are a "niche" market when it comes to weed—women, of course, make up half of the cannabis business's potential customer base and, increasingly, its producers and growers as well.
Goldberg has teamed up with Maya Elisabeth, a well-known maker of marijuana edibles, for a new, San Francisco-based medical marijuana company they're calling Whoopi and Maya. Its products are designed primarily to relieve menstrual pain and discomfort and will include raw sipping chocolate infused with either THC (the cannabis compound most associated with pot's euphoria) or CBD (known for its analgesic qualities); a THC-infused tincture "for serious discomfort"; a THC-infused bath soak; and a topical rub made from cannabis extract for localized pain. The salves, balms and edibles will hit the market sometime next month.
Goldberg spoke to Newsweek about the new project and what spurred her decision to join the medical marijuana industry. (The interview has been edited for length and clarity.)
You're launching a product aimed at treating menstrual pain and discomfort. How do you target those specific symptoms?
You're not a woman [laughs].... Nothing made [cramps] stop the way you needed it to. I don't want to see my granddaughter not have any relief. There are things out there, but sometimes when you look at the box you can't pronounce what's in it. That's what you're putting in your system. As I'm having conversations with people over the last couple years about medical marijuana, which I use for my glaucoma, the thing people are most interested in finding is something [that] will relieve period cramps, the aches and pains of it.
A lot of people I spoke to happened to be guys, and they said, "You know, it's kind of a niche market." I got tired of hearing that. This niche is half the population. Most of the growers I know are dudes. Finally, somebody said, "I think I want to hook you up with this wonderful woman named Maya." Maya said, "Oh yes, let's work on some stuff. Let's get to work, girl."
Was it hard for you to make the decision to publicly come out in favor of cannabis?
Not at all. I've always been in favor of cannabis. I always felt like it was a great, wonderful drug. But I've seen over the last 50 years how it's dealt with. I've been doing research, discovering the lie of cannabis as a Schedule I drug. Based on folks who work with hemp, we see that there are a lot of applications for this. I've seen magical things happening with children with seizures—all this research about parents who are not trying to get their kids high [but want] to change the quality of their kids' lives.
Nothing works for everybody, but we're seeing that there's a lot that cannabis can do. I don't know that our product is better than anybody else's product, but I know that our product is geared specifically for [women]. Nothing I've been able to find says that.