Whoopi Comes to Pelosi's Defense Over Communion Ban, 'It's Not Your Job'
Whoopi Goldberg spoke out in support of House Speaker Nancy Pelosi after she was denied communion by an archbishop in San Francisco.
Archbishop Salvatore Cordileone announced on Friday that Pelosi, one of the leading Democratic lawmakers in the U.S., would be barred from receiving Holy Communion within the Archdiocese of San Francisco, which he heads, due to her vocal support of abortion rights. The archbishop claimed that his decision was "purely pastoral, not political."
Goldberg spoke out against the decision on ABC's The View on Monday. The actor and comedian insisted that such a decision was not Cordileone's to make and said that it went against the spirit of Holy Communion itself.
"This is not your job, dude! You can't — that is not up to you to make that decision," Goldberg said. "You know, what is the saying? It's kind of amazing. But, you know, what is the point of communion, right? It's for sinners. It's for sinners. It's the reward of saints, but the bread of sinners. How dare you?"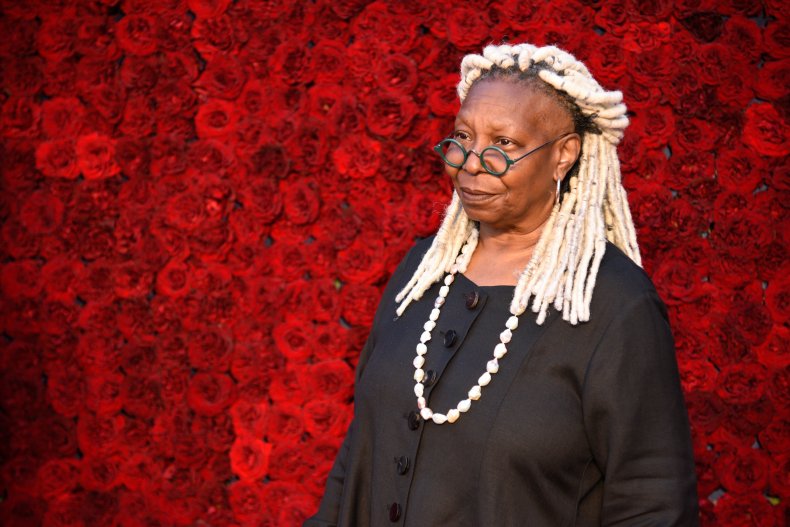 Pelosi has held a seat in the U.S. House of Representatives since 1987, with her constituency always based predominantly in San Francisco. Her current constituency, California's 12th District, is located entirely within the overwhelmingly Democratic city.
Pelosi has frequently been at odds with Cordileone since he assumed his current position in 2012. In 2021, he initiated a prayer campaign aimed at convincing politicians to oppose abortion and frequently used it to target Pelosi specifically.
Cordileone also alleged that his decision came after discussions with Pelosi, in which she refused to back down from her support of abortion rights.
"After numerous attempts to speak with her [Pelosi] to help her understand the grave evil she is perpetrating, the scandal she is causing, and the danger to her own soul she is risking, I have determined that the point has come in which I must make a public declaration that she is not to be admitted to Holy Communion unless and until she publicly repudiates her support for abortion 'rights' and confesses and receive absolution for her cooperation in this evil in the sacrament of Penance," Cordileone wrote.
Newsweek reached out to Pelosi for comment.
In 2021, Pope Francis spoke out on the subject of abortion rights, in particular on how church leaders should handle politicians in their congregations who support them. Contrary to Cordileone's recent actions, the pope urged church leaders to not condemn such lawmakers or refuse them communion.
"What should a shepherd do? Be a shepherd and not going around condemning or not condemning," the pope explained. "They must be a shepherd with God's style. And God's style is closeness, compassion, and tenderness."
Update 5/23/22 3:05 p.m. ET: This story has been updated with additional information.