Who's Who in Bridgegate: A Christie Whodunnit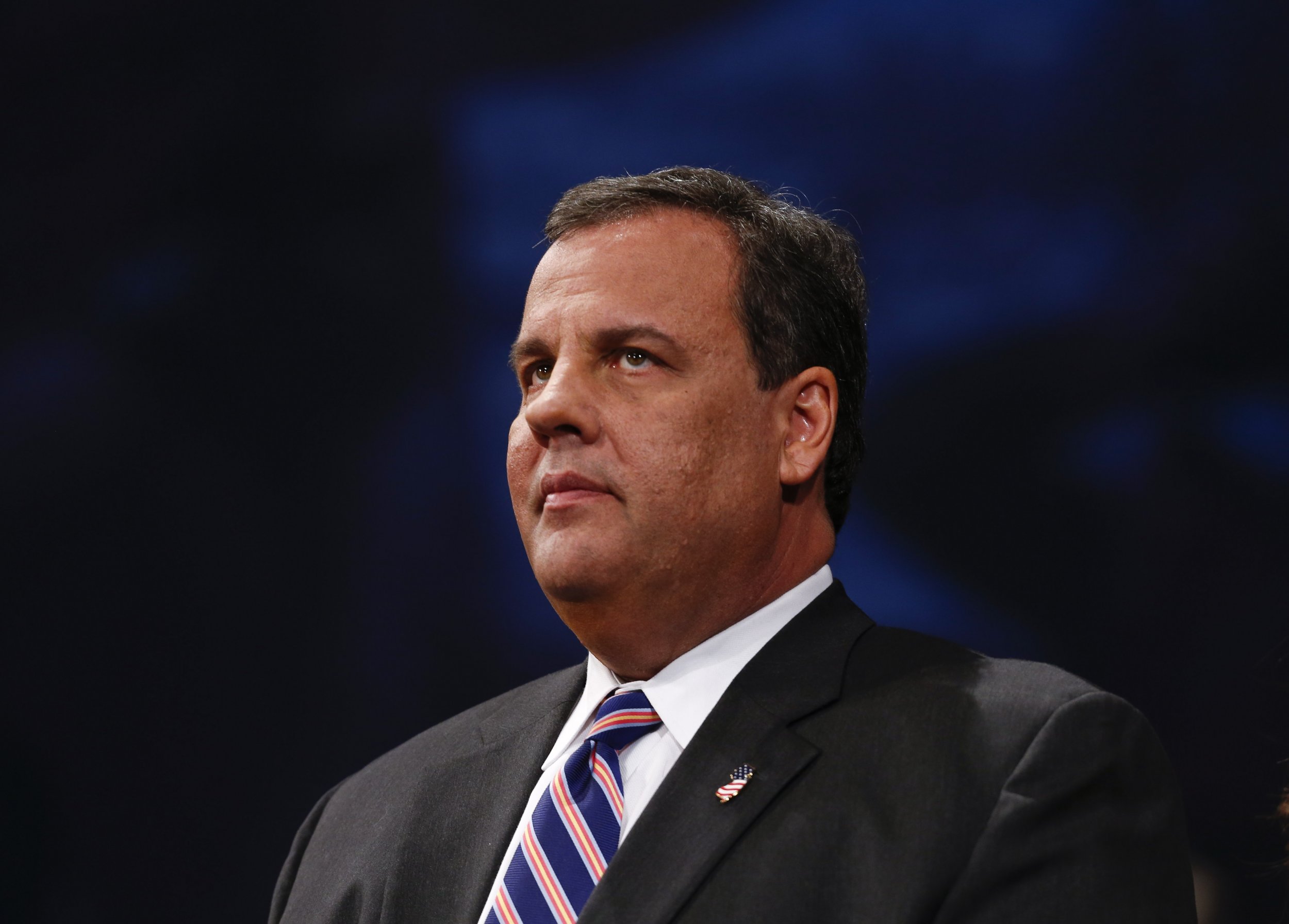 It started out small. Four days. Two lanes. One angry mayor. A traffic jam in Fort Lee. "It's not that big of deal," New Jersey Republican Gov. Chris Christie insisted.
Then, two weeks ago, the scandal, by now called "Bridgegate," evolved into a full-blown major political maelstrom, ensnaring an ever-growing cast of characters and Christie, the Republicans' best-hope presidential frontrunner against Hillary Clinton.
The basic story is this: Fort Lee Democratic Mayor Mark Sokolich committed the cardinal sin of not endorsing Christie's reelection campaign (or was it about a development project?). So one of Christie's top aides, Bridget Anne Kelly, emailed Christie ally David Wildstein at the New York and New Jersey Port Authority, "Time for some traffic problems in Fort Lee."
Weeks later, two access lanes from Fort Lee onto the George Washington Bridge, the busiest bridge in the country that funnels New Jersey's traffic into Manhattan, shut down, causing four days of gridlock in the bewildered riverside town.
So far, so easy to understand. But then we come to the cast of characters, about 20 of whom have been slapped with subpoenas to explain their part in the scandal.
So, who's who? The original cast of characters include some of New Jersey's top political players, now out of their jobs thanks to Bridgegate. As the investigation continues, we're likely to come to learn far more than we would like about these members of Team Christie:
Bridget Anne Kelly: Before Christie fired her on January 9, Kelly was one of Christie's three deputy chiefs of staff, making her part of Christie's inner circle. According to the first batch of email and text transcripts published January 8, she is the closest link between Christie and the lane closures. She joined Christie's administration in 2010 and ascended to deputy chief of staff in April 2013. Kelly's communications have been subpoenaed and lawmakers want her to testify. After being fired for her role in Bridgegate earlier this month, the question is: Will Kelly will stay loyal to Christie? Or spill the beans?
Bill Stepien: After Kelly, Stepien plays fall guy or co-conspirator number two -- take your choice. By all accounts, Stepien was even closer to Christie than Kelly. Between running Christie's two gubernatorial campaigns, he held the deputy post Kelly just lost. Christie had just nominated him to run the state Republican Party and advise the Republican Governor's Association when the scandal blew. A brilliant political strategist, Stepien was among those likely to have run Christie's presidential campaign in 2016. But someone had to take the fall, Stepien was included on some of the emails about the lane closures. Now he is unemployed.
David Wildstein: When Kelly emailed him to order up some traffic problems early on the morning of August 13, Wildstein replied a minute later with just two words: "Got it." The notion of halting traffic on the George Washington Bridge (GWB) appears not have been new to him. Wildstein resigned from the Port Authority in December. In January, after the scandal struck, he testified before the state Assembly panel, but dodged every question by invoking his Fifth Amendment right against self incrimination. His lawyer hinted that as soon as he received immunity, he would start talking.
Bill Baroni: Until his resignation in December -- which coincided with the bridge allegations but which Christie swore was unrelated -- Baroni was Christie's top appointee at the Port Authority which runs the GWB, where he was Wildstein's boss. Before that, he served in the state Senate and Assembly. He features prominently in Bridgegate for testifying that the traffic disaster was the result of a traffic study. The Port Authority later released that traffic study, which in fact looked more like a quick let's throw together a traffic study so we look legit study than an actual traffic study. In text messages released on the fateful morning of January 8, Baroni asked Wildstein how Trenton thought his traffic study testimony went. When Wildstein responded, "Good." Baroni texted back, "Just good. Shit." In other words, don't mess with Trenton.
Michael Drewniak: Christie's foul-mouthed spokesman and confidant for over a decade, Drewniak has appeared in enough correspondence around Bridgegate to raise questions about how much he knew. The night before Wildstein resigned, he dined with Drewniak. Drewniak's wife, Nicole Davidman Drewniak, is being subpoenaed because Wildstein mentions a "Nicole" in his texts about the Bridgegate cover up and no one can think of another Nicole he might have been referring to. Drewniak's communications have also been subpoenaed.
Because lawmakers have subpoenaed 20 Christie aides and officials for information about the lane closures. Which means, in addition to the people listed above, we may hear a lot more about the following people next month when those requests come in: David Samson, head of the New Jersey side of the Port Authority; Regina Egea, Christie's incoming chief of staff; Kevin O'Dowd, his outgoing chief of staff, nominated as the new state attorney general; and Charles McKenna, Christie's former chief counsel.
The Investigation
Law enforcement and state lawmakers both want a piece of Bridgegate. The New Jersey state Senate and Assembly recently merged their separate investigations into one bicameral investigating committee, chaired by state Senator Loretta Weinberg and state Assemblyman John Wiskniewski, two Democrats who have been looking into the lane closures for months. The committee will hold more hearings and seek testimony from key players like Kelly and Drewniak, but likely not until next month.
Paul Fishman: The U.S. attorney who ascended to the post of top federal prosecutor in the Garden State when Christie left the job to become governor, is now looking into the bridge scandal. Unlike the blustering Christie, Fishman is known to be quieter and less partisan than his predecessor.
The New Sandy Scandal
Christie's popularity largely rests on his response to the devastating superstorm that drowned much of his state in late October, 2012, and his embrace of the president, which harmed him in the eyes of the Republican ultra-conservatives. But what if he is using the Sandy federal aid money to push through development projects for his friends?
Dawn Zimmer: Hoboken Mayor Dawn Zimmer made a devastating claim against Christie on MSNBC last weekend: His administration was holding up relief funds from Superstorm Sandy because of a development project in her town. Specifically, Christie's lieutenant governor, Kim Guadagno, pulled Zimmer aside in a ShopRite parking lot in May to tell her that if she didn't greenlight the Rockefeller development project, the administration would withhold federal funds for Sandy.
"You need to move forward, or we are not going to be able to help you," Guadagno said according to Zimmer's contemporaneous diary entry. "And if you tell anyone I will deny it."
"The bottom line is, it's not fair for the governor to hold Sandy funds hostage for the City of Hoboken because he wants me to give back to one private developer," Zimmer told MSNBC's Steve Kornacki.
The Christie administration tried to discredit Zimmer, alleging that her city had received $70 million in Sandy aid. But it quickly came to light that that money came from a variety of private and federal funds not funnelled through the governor. Very little of the federal money that Christie's team must allot in aid has yet reached Hoboken, a city that at one point during the storm was 80 percent under water.
Both the U.S. attorney's office and the Federal Bureau of Investigation are looking into Zimmer's allegations.
David Samson: Samson actually plays a peripheral role in both Bridgegate and the Hoboken scandal, the two seemingly unlinked scandals. A former attorney general for the state and founding partner at the law firm Wolff & Samson, Samson serves as the chairman of the Port Authority, where Christie appointed him to the board after he served as legal counsel on Christie's first gubernatorial campaign.
Samson says he had no part in Bridgegate, but his name shows up enough in email transcripts that he is now being subpoenaed himself. But his connection to the Hoboken scandal goes even deeper.
The Rockefeller Group owns the three blocks in Hoboken where Guadagno asked Zimmer to go ahead with a major redevelopment project -- a project Guadagno told Zimmer in their parking lot meeting "was very important to the governor." The Rockefeller group is also a client of Samson's law firm. When head of the firm's public affairs unit, Lori Grifa, a Samson protege and former Christie appointee, tried to move her client's project along in a series of communications with Hoboken's city planning attorney, Samson was cc'd on the emails.
As if this weren't enough, Wolff & Samson is one of the firms Christie tapped to audit the allocation of the federal Sandy funds that Zimmer alleges have been withheld over the Rockefeller project.
More claims against Christie
Before Bridgegate, Christie was both so formidable a political operator and so popular with voters that no one wanted to come out against him. Zimmer said she kept quiet for months because she feared no one would believe her and that even more Sandy funds would be withheld.
But now Christie's blood is in the water, complaints are beginning to pile up.
Steve Fulop, Mayor of Jersey City , says that within hours of declining to endorse the governor, meetings with state commissioners were canceled and since then Fulop has found it impossible to schedule another. Fulop's silent-treatment punishment was mentioned in a Wildstein email. When Kelly asked if the Port Authority was responding to the Fort Lee mayor's questions about the lane closures, Wildstein responded: "Radio silence. His name comes right after Mayor Fulop."
Christian Bollwage, Mayor of Elizabeth, claims he was a target of Christie's political retribution in 2010 when his town lost a Motor Vehicle Commission office and traffic cameras after Bollwage and other lawmakers from the area opposed parts of Christie's legislative agenda.
This is just a start. With events and revelations moving so fast, expect more names and more allegations.