As Amber Heard continues to fight off allegations made against her in her ongoing defamation trial with ex-husband Johnny Depp, one key member of her team is battling his own negative headlines, including allegations of sexual harassment.
David Shane, founder of the PR firm Shane Communications, whose firm was recently brought on board to represent Heard after an avalanche of unfavorable publicity during her trial saw her part ways with Precision Strategies.
The switch in teams was revealed at the start of this month, ahead of Heard taking the stand to testify at Virginia's Fairfax County Circuit Courthouse, where she emotionally alleged how Depp had physically abused her during their relationship.
And while Shane and his team appeared to somewhat lift the darkening cloud of public opinion in Heard's favor, reports emerged that the spin doctor had two DUI arrests in California, in 2010 and 2012, leading to him being sentenced to two days in county jail.
On Monday, the Daily Mail published an interview with former model Hollie Doker, who revealed herself to be the author of previous anonymous social media posts alleging a negative dating experience with Shane.
Doker accused the PR guru of trying to force her into performing oral sex on him after they met on Raya, a dating app for the famous and well-heeled.
The New York Post then followed up with a report alleging that Shane attempted to get one its own female reporters to "link up with him at his hotel on the empty promise of a meeting with Heard" during her trial testimony.
According to the publication, when the reporter did not meet him at the hotel, the proposed sit-down interview with the Aquaman star fell through.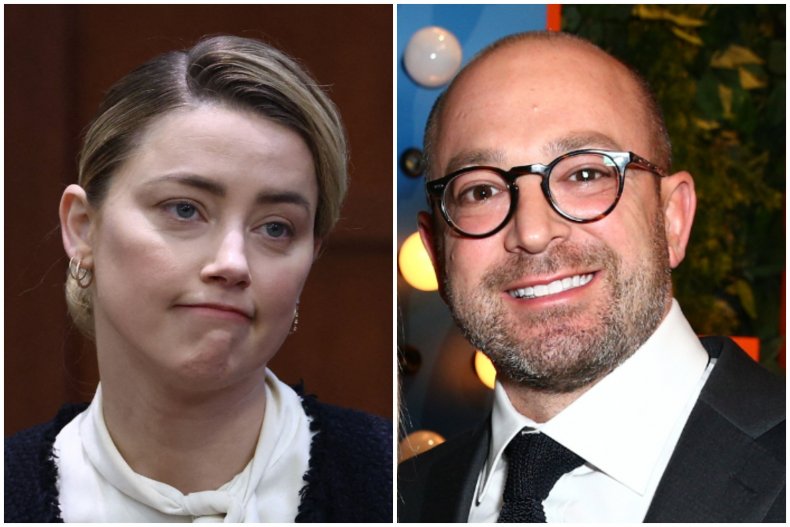 David Shane's Statement
Responding to the allegations, Shane's attorney, Rebecca Kaufman, told Newsweek: "David Shane adamantly denies Hollie Doker's allegation, which dramatically conflicts with Ms. Doker's original account that she posted over three years ago.
"Mr. Shane denied acting inappropriately with a New York Post reporter who was hoping to get an exclusive interview with his client Amber Heard," Kaufman added.
Kaufman added in the statement that Shane "will clear his name in court by showing screenshots of his full text exchange with the reporter, where she expresses frustration about not meeting with Ms. Heard, stating, 'Sorry if I'm coming off as aggressive.'"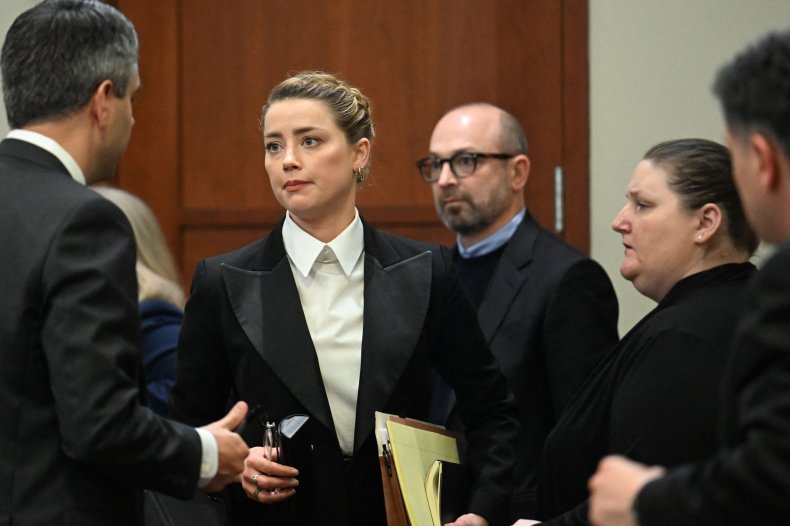 'I Just Felt So Uncomfortable'
According to Doker's account, she and Shane went on two dates in Hollywood back in 2018, with the publicist sending a private limousine for her on each occasion.
But on joining him at his West Hollywood home, "he started getting really aggressive, like 'come to my bedroom, let's have sex.' I'm like 'no.' I even lied to him and told him I was on my period because I just felt so uncomfortable."
"He said, 'I took you on these amazing dates to these really great restaurants,' insinuating that I owed it to him," she said. "At that point he started getting super aggressive and he pushed my head down, towards that [his crotch]. I told him no and I got up. He got angry and was like 'I'll call you a f***ing Uber.'"
Doker told the Daily Mail that she complained to Raya about Shane after the experience, leading to the company deleting his account.
'You Look Beautiful'
On May 16, the New York Post alleged that Shane first met the Post's unnamed reporter earlier this month during the Heard-Depp trial.
The newspaper reports that Shane twice touched the reporter at the courthouse "gently on the shoulder and told her, 'You look beautiful.'"
Newsweek has contacted representatives of Raya and the New York Post for comment.
Despite the allegations, Shane's firm continues to work with Heard as her high profile defamation trial rolls into his final week.
Heard, 36, has been sued for $50 million by Depp, 58, who has accused her of defamation over a 2018 op-ed published for The Washington Post, in which she said she was a victim of domestic abuse.
While Heard did not name Depp in the article, his lawyers argued it was clear she was referring to the star. Heard is countersuing for $100 million for nuisance.
During the proceedings, each star has accused the other of domestic abuse. Depp and Heard have each denied the other's allegations of violence during the relationship.
The final week of the trial will begin on May 23.