Why Are Gas Prices So High–and When Will Energy Bills Fall?
Energy pieces and gas bills across the U.S. have been on a steady increase since the onset of the COVID-19 pandemic, a trend that is looking likely to continue.
Since March 2020, the price of gas per therm in the U.S.– the unit of measurement for natural gas use over time– has shot up more than 30 percent, reaching $1.409 this January, according to data from the Bureau of Labor Statistics.
Electricity prices have suffered a similar fate over the last two years, and have risen by more than 9 percent since March 2020.
Gas prices seen in January 2022 were the highest recorded by the Bureau of Labor in the last 14 years, while the electricity costs recorded last month are the highest ever recorded by the bureau.
Why Are Gas Prices So High?
There are a number of factors that are collectively contributing to the continuing surge in energy costs, such as harsher winters, ongoing inflation, the economic impact of the COVID-19 pandemic, and the conflict between Russia and Ukraine.

"We expect natural gas prices could remain volatile over the coming months, and the way that temperatures affect natural gas demand in February and March will be a key driver of how inventories end the withdrawal season, which will be important for natural gas price formation in the coming months," the Energy Information Administration (EIA) said in their most recent Short-Term Energy Outlook.
Colder temperatures seen in January led the U.S. natural gas inventories to fall below the five-year average, and the EIA predicts the reserves to continue to fall through to March.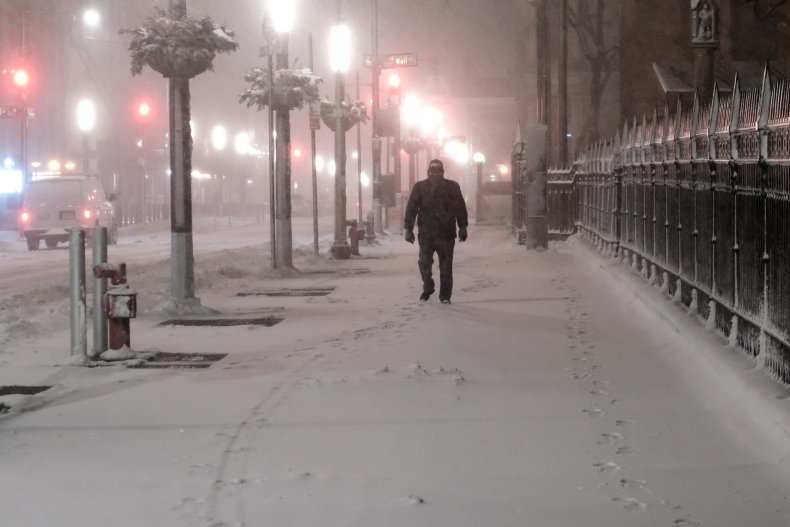 Nonetheless, "the global demand for U.S. liquefied natural gas has remained high, limiting some of the downward pressure on natural gas prices," the EIA found.
The escalating tensions between Russia and Ukraine are also expected to have an impact on gas prices across much of Europe and the U.S.
President Joe Biden announced on February 22 that the U.S. would be imposing sanctions on Russia after Russian troops were moved into Eastern Ukraine.
Natural gas is one of Russia's major energy exports, and the Russian invasion and resulting economic sanctions are likely to disrupt gas distribution and oil shipments.
Why Are Energy Bills So High?

Temperatures were colder than usual in the opening months of this winter, which has driven the surge in household gas and heating bills.
According to calculations from the EIA, household energy bill will rise by an estimated 30 percent from October to March in comparison to last year.
As tends to be the case, the higher costs are also a result of higher demand, though the economic impacts of the ongoing pandemic are still contributing to the rise.
Chris Higginbotham, EIA spokesperson, told Newsweek: "Costs have increased across the energy sector as the economy has recovered from the pandemic-induced lows of 2020. The demand for energy-related commodities has largely returned at a faster rate than production, which has contributed to the higher prices."
The EIA found that energy prices had spiked by 59 percent from the first trading day of 2021 to the last trading day of the year, with commodities such as crude oil expected to continue on an upwards trend throughout the coming year.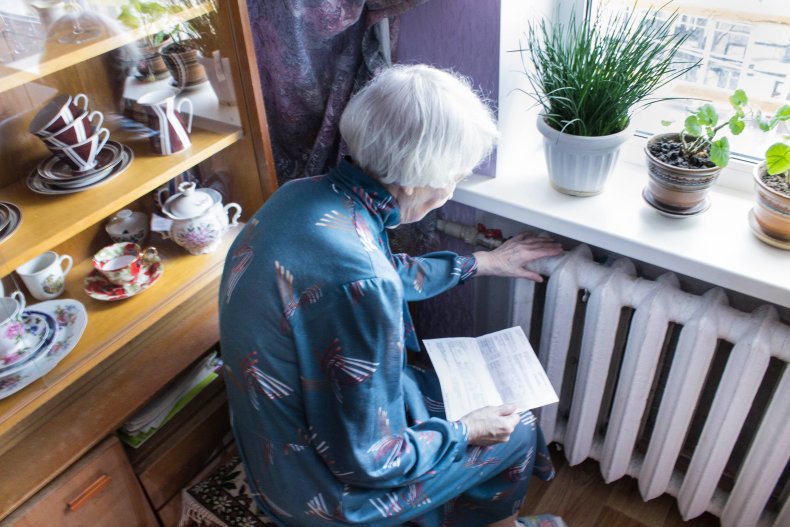 Speaking earlier this week, Vice President Kamala Harris warned that any possible Russian invasion and resulting sanctions would likely be reflected in increased energy costs back home.
"When America stands for principles, and all of the things that we hold dear, it requires sometimes for us to put ourselves out there in a way that maybe we will incur some cost. In this situation, that may relate to energy costs," Harris said.
When Could Energy Costs Go Down?
Energy costs and gas bills are not looking likely to decrease in the near-future, as uncertainty and conflict along the Ukraine-Russia border is set to rattle the market and hinder supply.
Nonetheless, the EIA predicts that we will start to witness a change in the upwards trajectory of prices this year–though not in the near-future.
"We forecast that the prices of many of these commodities, including crude oil and natural gas, will start coming down this year and into 2023. We expect that global production of oil and natural gas will increase this year to balance with demand, which we expect will help moderate the growth of some energy prices," Higginbotham said.
Analysts also predict that despite the impact that confrontations between Russia and Ukraine will have on prices, they are more likely to be short-lived rather than long-standing.
Speaking to NBC News on February 14, Alejandro Olivo, managing director of investors service for Moody's Investors Service, said: "There is some disruption and volatility as a result of uncertainty that follows a conflict, and we are already seeing that. But much of that risk is already built-in and has been captured by the market."
President Biden and his European counterparts have been working on ways to mitigate the impact that sanctions on Russia could have on energy supplies and are seeking alternative energy sources.
Countries such as Japan and South Korea said they could be willing to cooperate.