Why Are People So Mad About 'Mulan' Coming to Disney+ Early?
After being delayed due of the pandemic, audiences will finally see Disney's Mulan next month. Although audiences get to watch the blockbuster on Disney+, they're not too thrilled about the $29.99 rental price.
On Tuesday, Disney's CEO Bob Chapek gave out a call to press and discussed the company's third quarter earnings. Disney had to come up with various strategies to serve their customers because of the pandemic. As a result, Mulan will stream September 4th on Disney+ and hit theaters in markets where the service is not available.
According to CNN, Chapek talked about "different approaches" and said during the call, "We thought it was important to find alternative ways to bring this exceptional family friendly film to them in a timely manner."
Mulan's release on Disney's streaming platform is a one-time event and not something they plan to try out with other new releases. At least, not yet. Disney says that they will be studying the transactions and the number of new subscribers raised by the remake of the animated movie.
During the call, Chapek added, "We're looking at Mulan as a one-off, as opposed to saying there's some new business windowing model that we're looking at."
He said, "We find it very interesting to take a premiere offering to consumers at that $29.99 price and learn from it."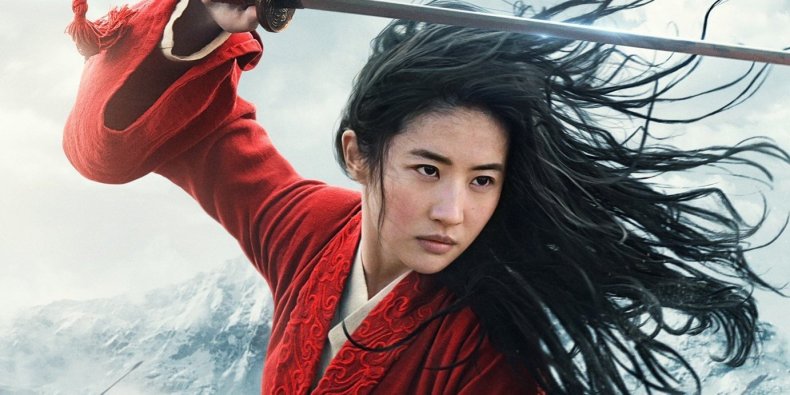 Though there are naysayers, Entertainment Weekly writer Piya Sinha-Roy tweeted, "Respectfully, if you don't know what it's like to have never seen yourself reflected on screen, especially in Disney movies, then refrain from your opinions on whether you'll spend a mere $30 to watch something that puts an Asian cast front and center in a heroic tale."
Fox 25 reporter Wayne Stafford argued, "To rent the movie it will cost $29.99! Not to mention the $6.99 cost to have Disney+."
North Carolina Supreme Court Judge Barbara Jackson tweeted, "Looking forward to Mulan. Won't be paying $30 on top of my subscription to view on a TV screen."
@Shulkalot wrote, "Mulan going to Disney+ is really stupid. This movie cost a lot of money to make and Disney will never recoup that amount of money through streaming. Also, they're hurting movie theaters big time!"
@zachfuturepharm mentioned, "$30 is too much just to rent. Plus when you already paid a lot for the streaming service in the first place. They are testing the waters with this. If a lot of people buy it , they will be doing something similar to it with future movies."
@lewLN87 stated, "It wasn't going to cost me $30 to see Mulan in theaters, so why would I pay that much to rent it? The superior/animated/musical version is already included with the cost of Disney+."
@BlackStealth89 said, "30 dollars to rent a movie? I know I'm cheap but still, this is on-top of the subscription service fee. Disney is wilding."
Newsweek reached out to a representative from Disney+ for comment but did not hear back before publication.